WEDDING & SPECIAL EVENT MAKEUP ARTIST
FORT WAYNE, IN
I would love to work with you!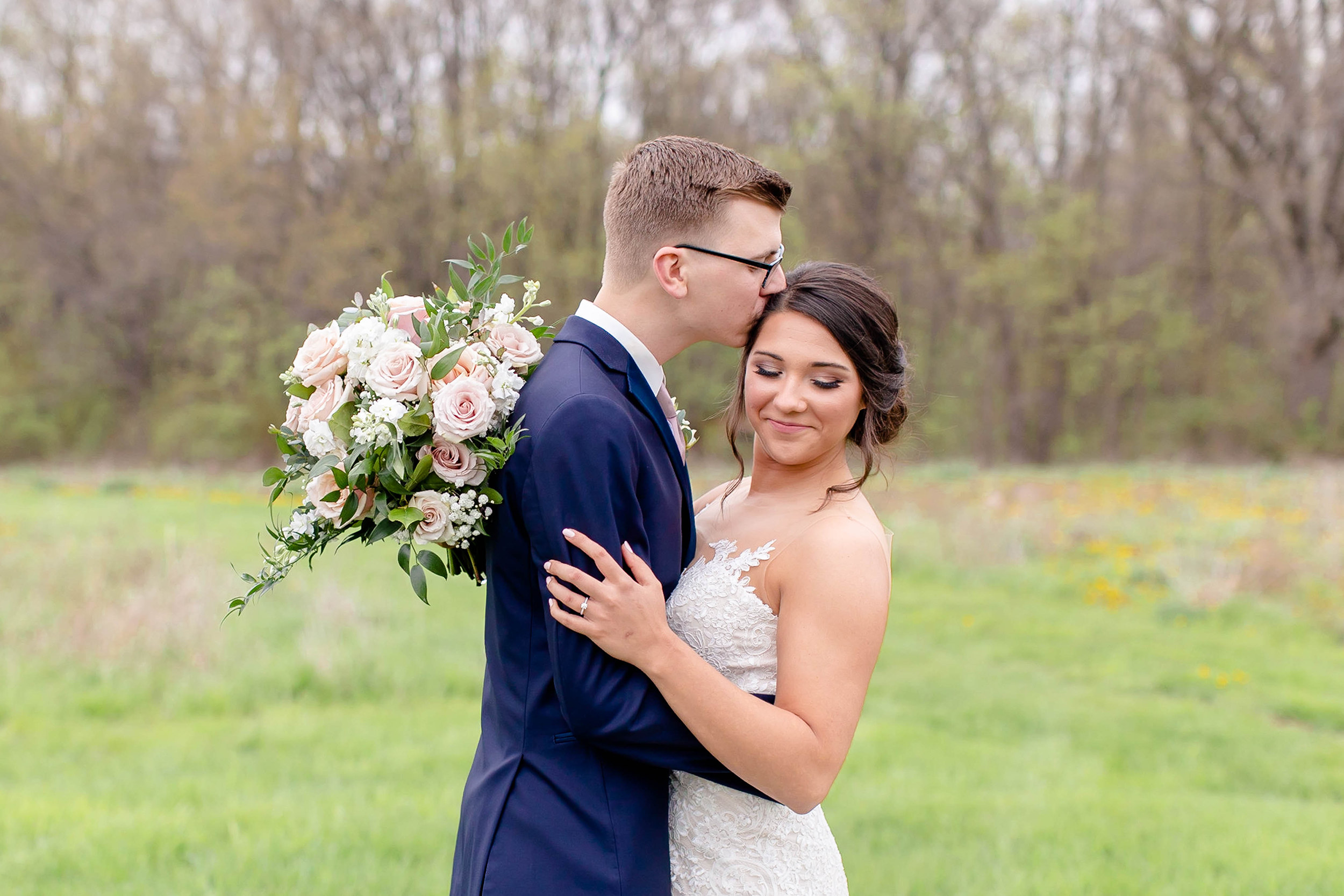 YOU DESERVE TO FEEL CONFIDENT, RADIANT, AND BEAUTIFUL.
For months, you've been dreaming about your special day. Whether it's your senior prom or your dream wedding, you've planned every detail. You shouldn't have to stress over makeup that will last. Let me do that for you.
I specialize in creating timeless, lasting looks that will make you look and feel flawless. Don't wait until last minute to make sure your makeup is perfect.
Book me today, and I'll make sure of it!
Client Reviews
What They're Saying
Victoria Fischer
2022-09-12
Abby did my makeup plus 2 bridesmaids and my mother! She did an absolutely amazing job! She is 100% worth it!
Marta Pasqualini
2022-09-11
Abby was amazing!! She did my make up for my wedding as well as my mom's and my matron of honor's. Not only she did an awesome job on all three of us, she also was a great communicator and listener. She checked in with us at every step of the make up process, which I really appreciate! She was very professional, flexible, and fun to be around. 100% recommended!!
Abby was so great to work with. She is super friendly and personable! I wasn't super picky with what I wanted, so I came in with some photos and she ran with it!
She's the best!
Aleighsha Washington
2022-05-09
She was absolutely amazing to work with! Great communication through the whole process and she was so flexible with our crazy schedule!
Abby is truly the best!!! I was the most worried about my makeup for my wedding day since I never wear makeup, I didn't want to look fake. She absolutely exceeded my expectations I loved my makeup so much!!! She is so sweet and genuine!! I will definitely be recommending her to all my friends and family!!!
I received make up services from Abby and she had my face Glowing!! It was probably the best Make up service I've ever received!
Abby Elizabeth Susanto
2022-02-28
She had done full face makeup for my wedding and did a wonderful job doing a natural look. She was very friendly. I enjoyed the experience. ☺️
Used Abby for my wedding make up and she was amazing! Really listened to what I wanted and made sure I was comfortable with my make up. Had so many compliments on it:)
I would highly recommend Abby Sheehan as a make-up artist. I had never used this service before and was nervous about the whole thing. It was my son's wedding and I wanted to look my best. I contacted Abby a week before the wedding and she was able to squeeze me in. She was so nice and put me right at ease. She didn't mind coming to my hotel room and arrived right on time. She was very professional and applied my make-up flawlessly. She didn't make me feel uncomfortable and was very complimentary. If something didn't look right to me she would patiently redo it to my preferences. If you are looking for the right person then Abby is your person!!! "The most alluring thing a woman can have is confidence."
BRIDAL, BRIDESMAIDS, MOTHERS OF THE BRIDE AND GROOM, PROM, PHOTOGRAPHY, AND MORE
$85
Full-face makeup application
False lashes
$175
Bridal Preview before your big day
Full-face makeup application on your trial and wedding day
False lashes on your trial day and wedding day
Touch-Up Kit
$90
For photoshoots, balls, parties, showers, or even date night!
Full-face makeup application
False lashes
***Clients under the age of 12: $15
Minimum of 4 people required for all weddings
20 miles round trip within Fort Wayne, IN: no charge
$0.75/mile outside of the 20 miles
Send me a message below to set up a consultation!