WEDDING & SPECIAL EVENT MAKEUP ARTIST
FORT WAYNE, IN
I would love to work with you!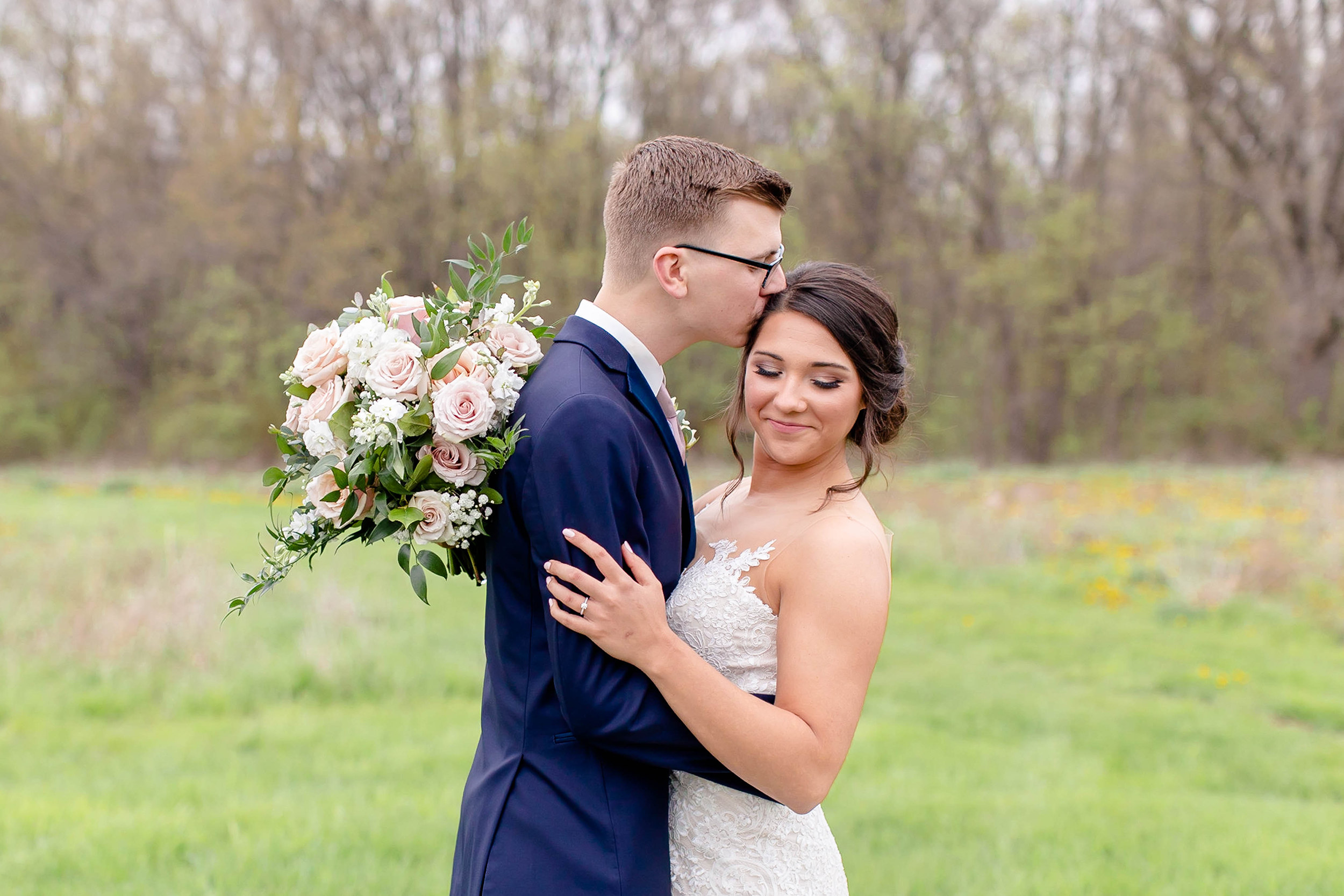 YOU DESERVE TO FEEL CONFIDENT, RADIANT, AND BEAUTIFUL.
For months, you've been dreaming about your special day. Whether it's your senior prom or your dream wedding, you've planned every detail. You shouldn't have to stress over makeup that will last. Let me do that for you.
I specialize in creating timeless, lasting looks that will make you look and feel flawless. Don't wait until last minute to make sure your makeup is perfect.
Book me today, and I'll make sure of it!
Client Reviews
What They're Saying
Aleighsha Washington
2022-05-09
She was absolutely amazing to work with! Great communication through the whole process and she was so flexible with our crazy schedule!
Abby is truly the best!!! I was the most worried about my makeup for my wedding day since I never wear makeup, I didn't want to look fake. She absolutely exceeded my expectations I loved my makeup so much!!! She is so sweet and genuine!! I will definitely be recommending her to all my friends and family!!!
I received make up services from Abby and she had my face Glowing!! It was probably the best Make up service I've ever received!
Abby Elizabeth Susanto
2022-02-28
She had done full face makeup for my wedding and did a wonderful job doing a natural look. She was very friendly. I enjoyed the experience. ☺️
Used Abby for my wedding make up and she was amazing! Really listened to what I wanted and made sure I was comfortable with my make up. Had so many compliments on it:)
I would highly recommend Abby Sheehan as a make-up artist. I had never used this service before and was nervous about the whole thing. It was my son's wedding and I wanted to look my best. I contacted Abby a week before the wedding and she was able to squeeze me in. She was so nice and put me right at ease. She didn't mind coming to my hotel room and arrived right on time. She was very professional and applied my make-up flawlessly. She didn't make me feel uncomfortable and was very complimentary. If something didn't look right to me she would patiently redo it to my preferences. If you are looking for the right person then Abby is your person!!!
Angela Barnets
2021-12-22
Abby was very nice! She did a great job with my makeup. She made sure to check with me that she was capturing the vision I was looking for with my photoshoot I was doing.
Paige Rabineau
2021-12-14
I needed someone to do my makeup kind of last-minute for a photoshoot and I was referred to Abby. She really came through for me and was such a joy to work with! Abby's space was beautiful and cozy, and the session flew by easily. She asked me clarifying questions to fully understand what look I was going for and checked in with me at various times to make sure we were still on track for what I wanted. My shoot was about 4 hours after my session with her, so she gave me a sample of the lipstick we used just in case I needed to reapply, and the rest of the makeup was still looking fresh on my face by the time of the shoot. Her prices were great and included fake lashes. I'd book with her again in a heartbeat!
I had my make done by Abby for my engagement photos. Abby was wonderful to work with! She was professional but also very friendly. She helped me look and feel beautiful for my photos. I wish I could include some of my photos but I'm not sure how lol. Abby was also very accommodating with my multiple schedule changes. I couldn't be more glad to recommend her services!
Mackenna Moore
2021-10-31
Abby did a wonderful job on my makeup for my wedding day! She listened to what I wanted and made it happen! I wanted something natural but still bold enough that I would stand out as the bride and she delivered! I couldn't have been happier with the way she kept the eye colors more neutral but still added some shine to make them more glam and then the added eyelashes really made them pop! Also the lip color she chose went well with my skin tone and was perfect for my fall wedding- just dark enough ton or be too dramatic since I didn't want anything crazy but it still added a great fall color that complimented the natural colors I had asked for on my eyes, as well as my dark red hair. I would definitely recommend Abby Sheehan if you're looking to get your makeup done for your wedding or any other event!! Thank you Abby for making me feel beautiful!! "The most alluring thing a woman can have is confidence."
BRIDAL, BRIDESMAIDS, MOTHERS OF THE BRIDE AND GROOM, PROM, PHOTOGRAPHY, AND MORE
$75
Full-face makeup application
False lashes
$150
Bridal Trial before your big day
Full-face makeup application on your trial and wedding day
False lashes on your trial day and wedding day
Touch-Up Kit
$90
For photoshoots, balls, parties, showers, or even date night!
Full-face makeup application
False lashes
***Clients under the age of 12: $10
20 miles round trip within Fort Wayne, IN: no charge
$0.60/mile outside of the 20 miles
Send me a message below to set up a consultation!