Fort Wayne's Finest
I love finding hidden gems all over my city! Fort Wayne is a beautiful place to live and has so much to offer if you make yourself available. That is why I am sooooooooo excited to start this new series: Fort Wayne's Finest. This series on my blog will feature multiple different boutiques around Fort Wayne, that I love shopping at and visiting!
Most of these boutiques are women's fashion boutiques, but they almost all offer a variety of other products as well. LOCALS: stay tuned for more of these posts, and to learn just how much Fort Wayne has to offer!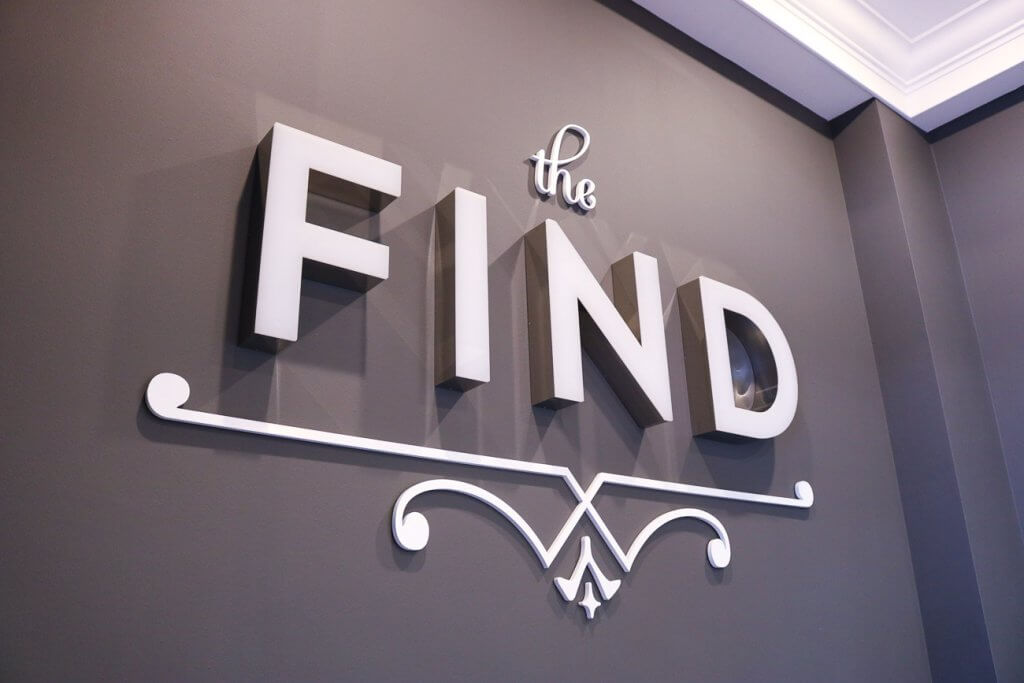 Today, I am starting off with a really great one! The Find is located downtown Fort Wayne, on West Wayne street. They carry a variety of women's fashion brands, as well as home decor, children's toys and supplies, beauty supplies, jewelry and even men's accessories! With such a wide variety of brands, you can most surely find something to suit your fancy at The Find.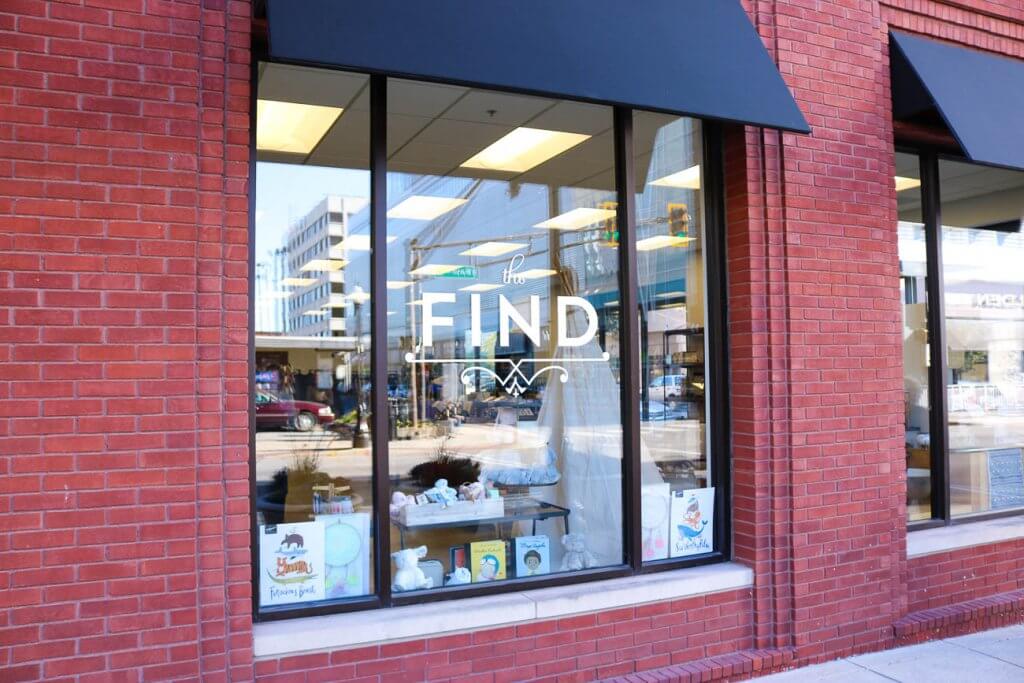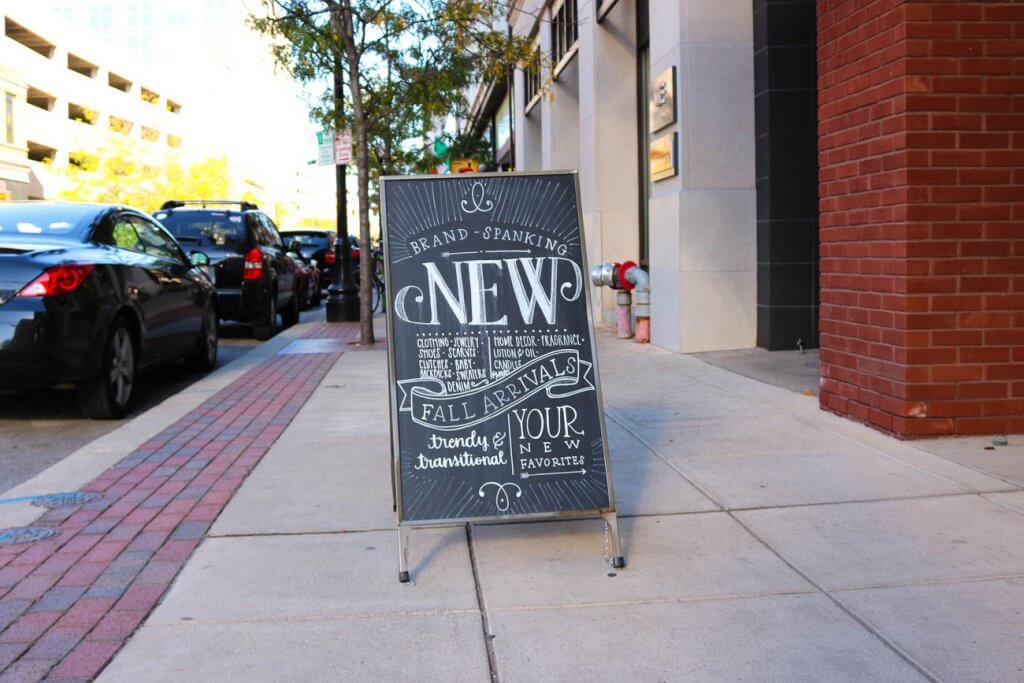 The day I went in to take these photos was extra exciting, because I go to see their brand new space! The Find just recently moved across the street to a larger location, which is beautiful! There is so much extra space for inventory and gorgeous displays.
Inventory
The Find has some beautiful clothes and offers such a wide variety of pieces! They just released their fall inventory, so there are some really great pieces for the cooler autumn weather.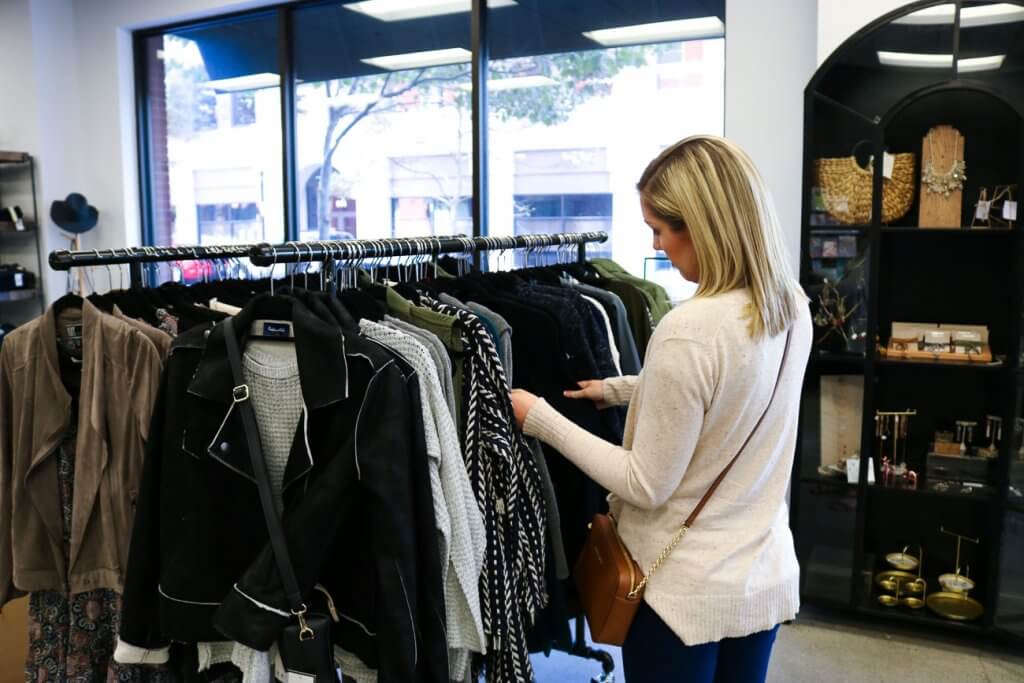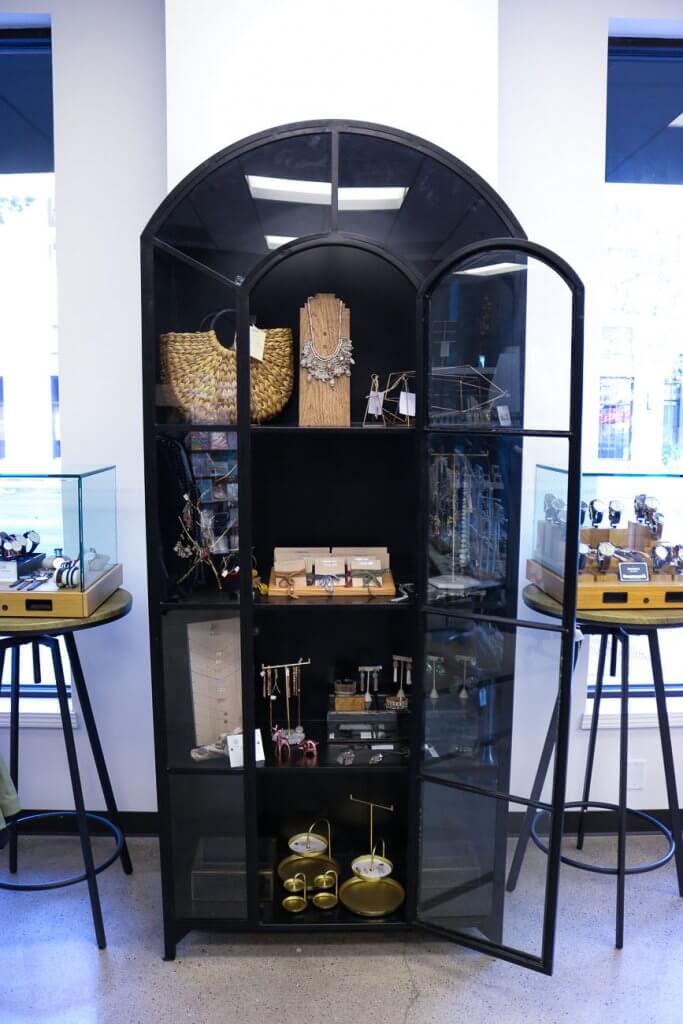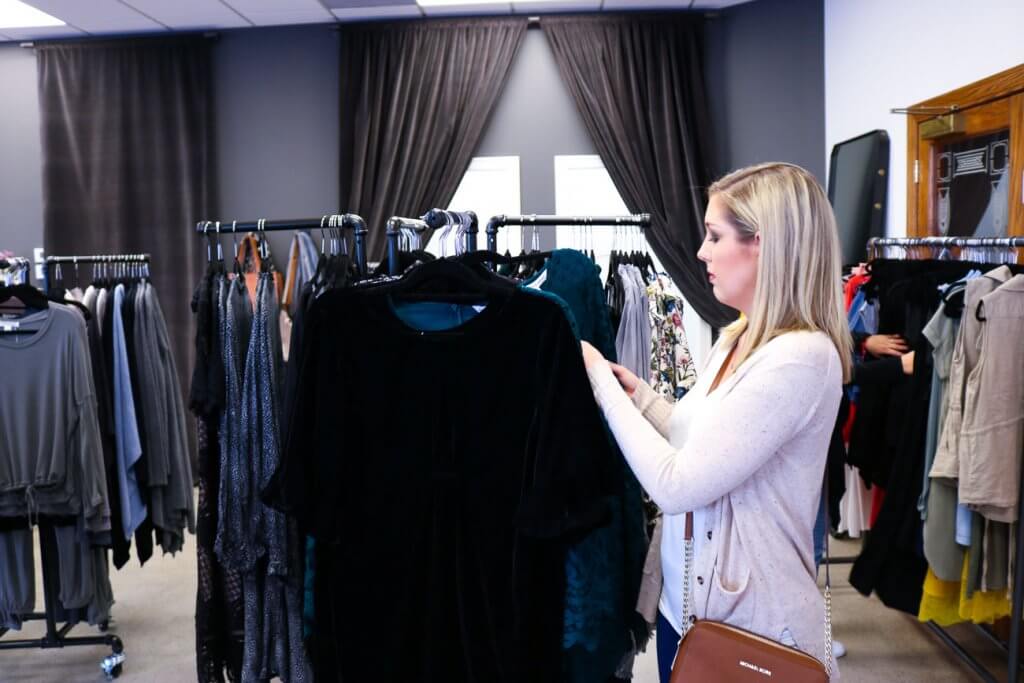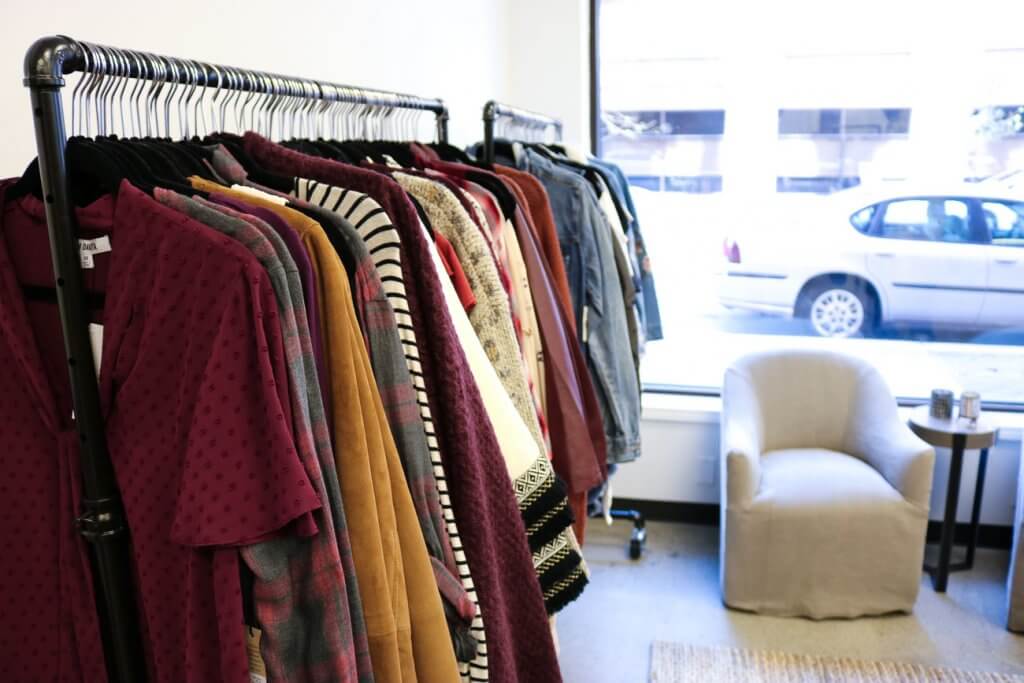 I was obsessed with some of the accessories and jewelry displays they had out!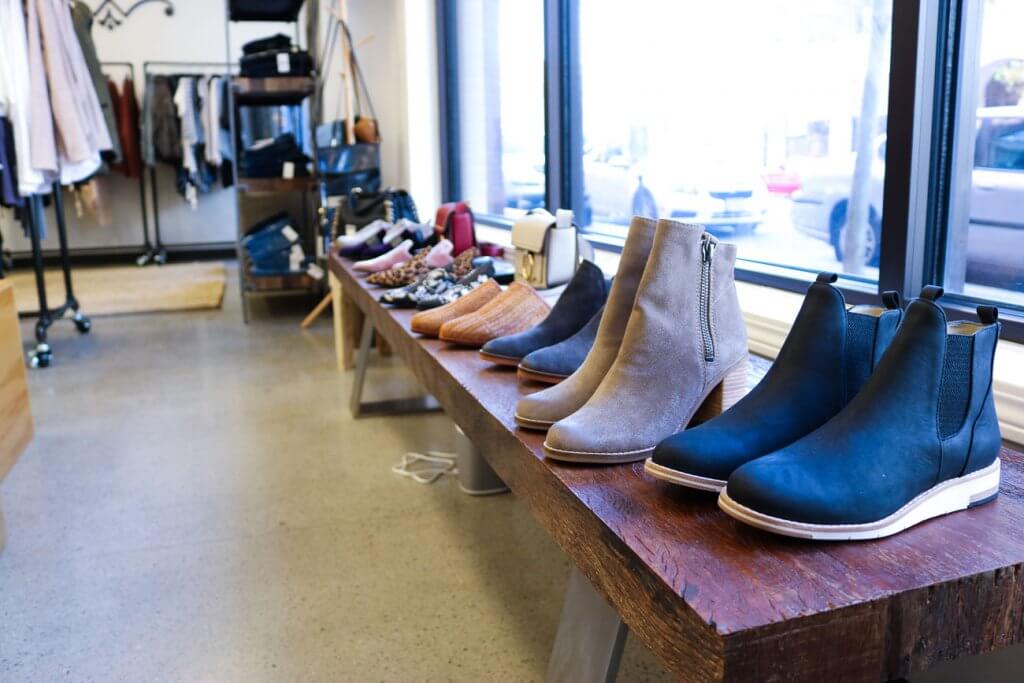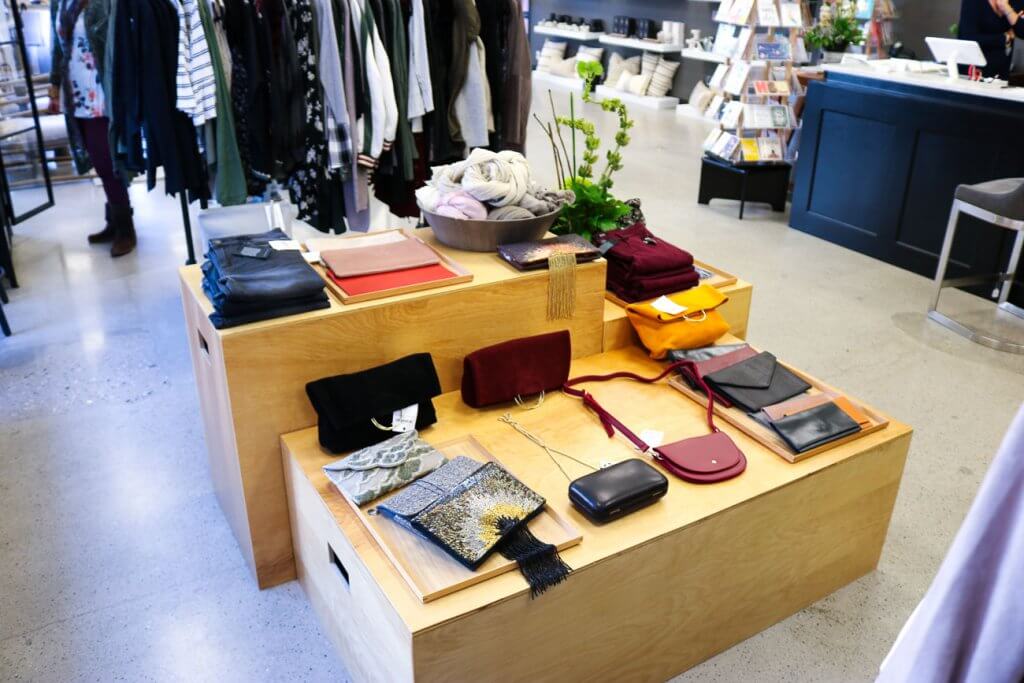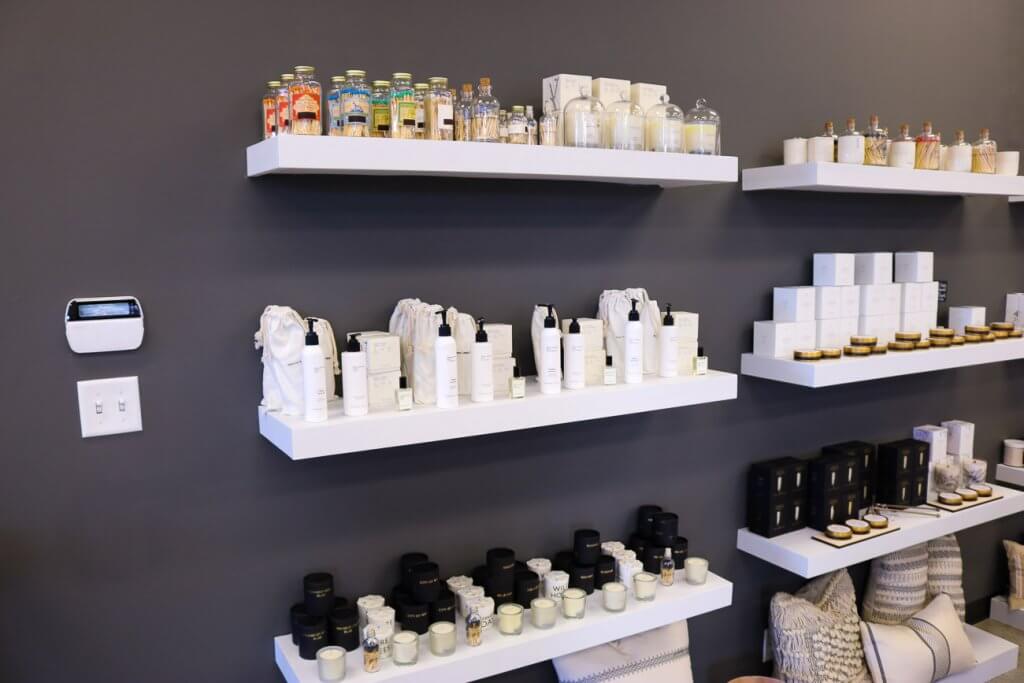 Like I said earlier, I love the variety of pieces The Find has to offer. Even men and children can find something here! My father in law actually purchased a new wallet organizer the day we visited!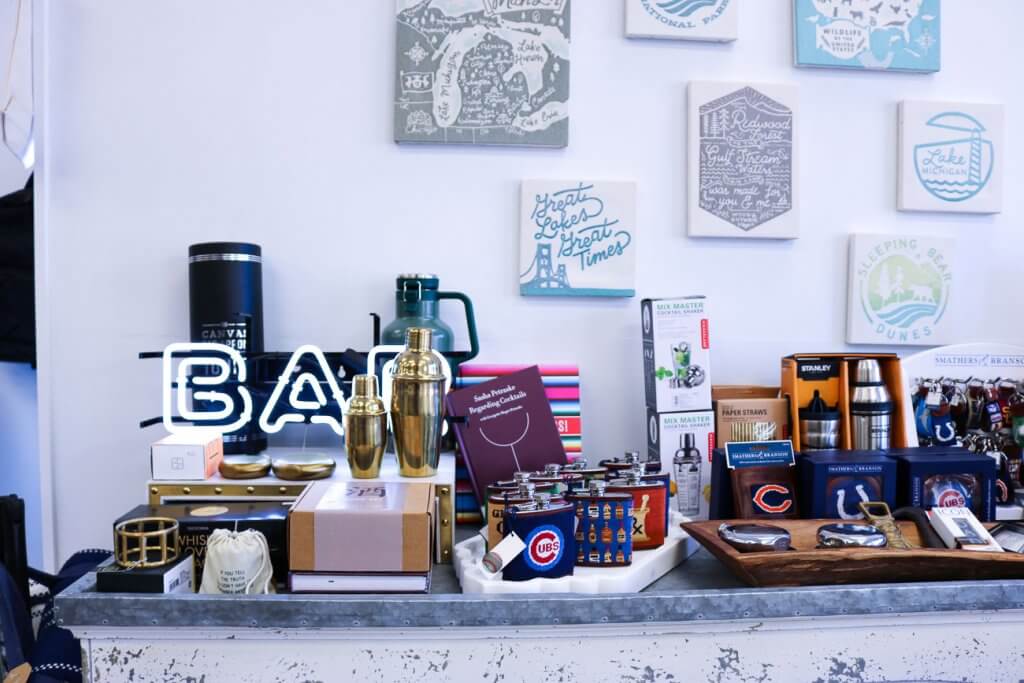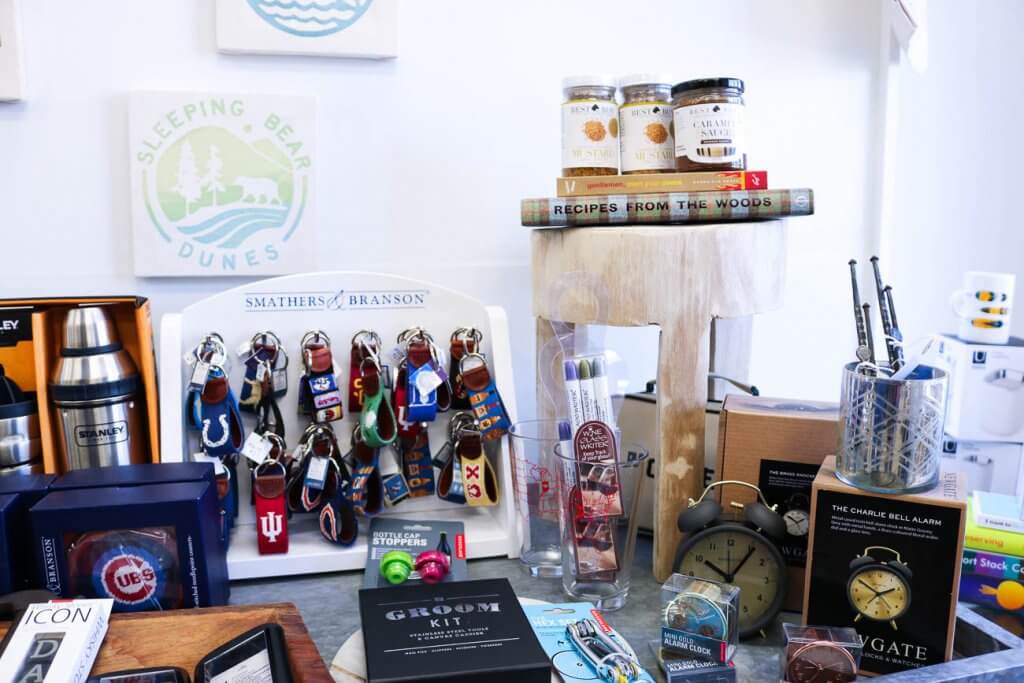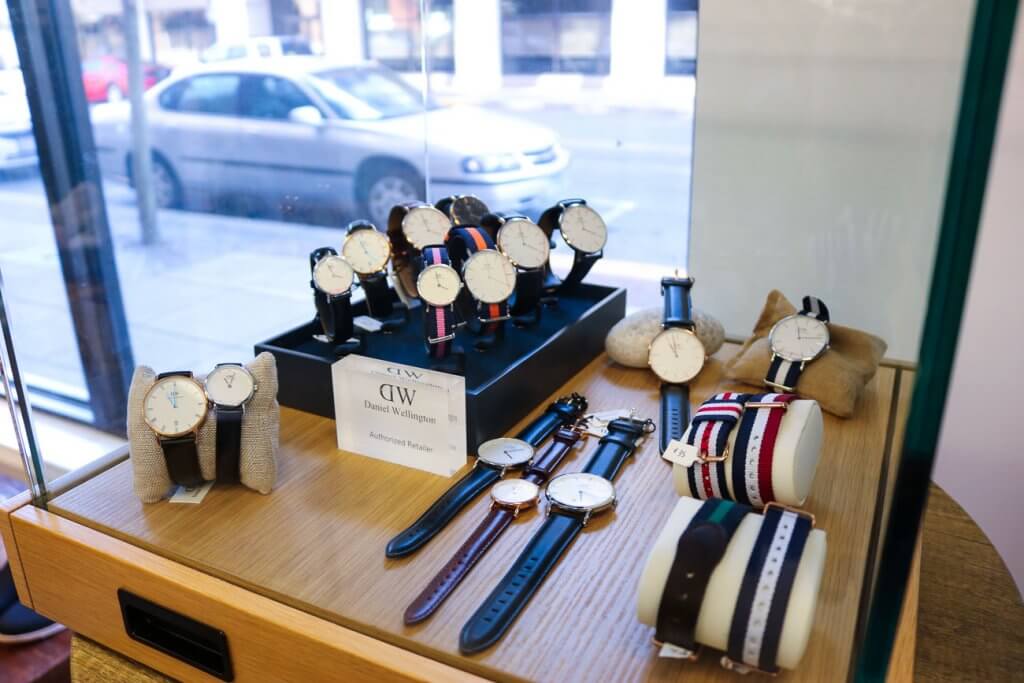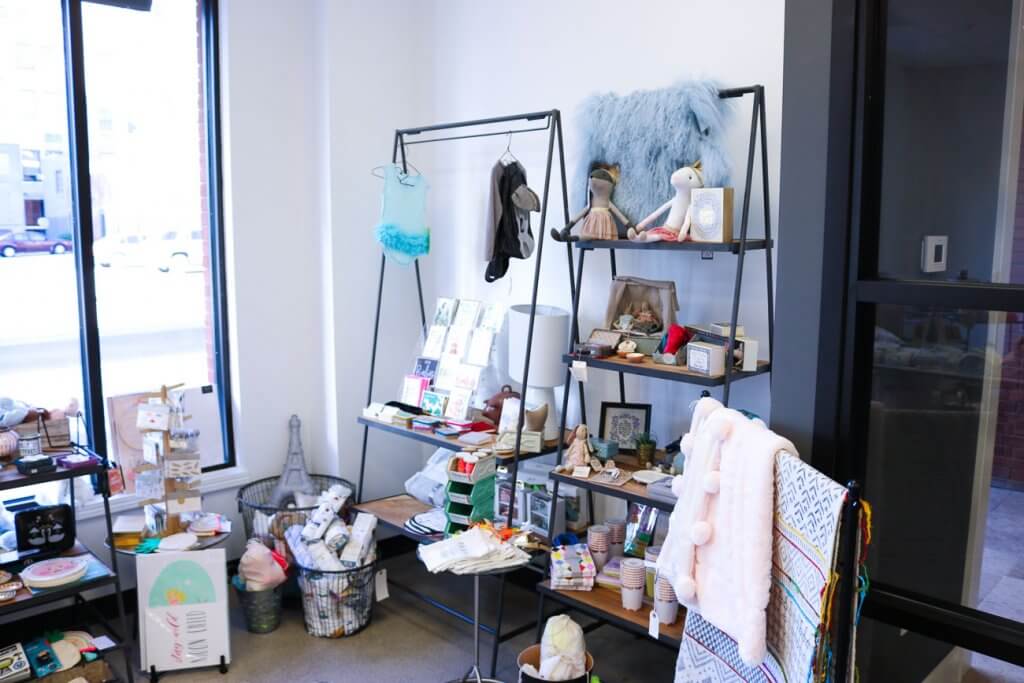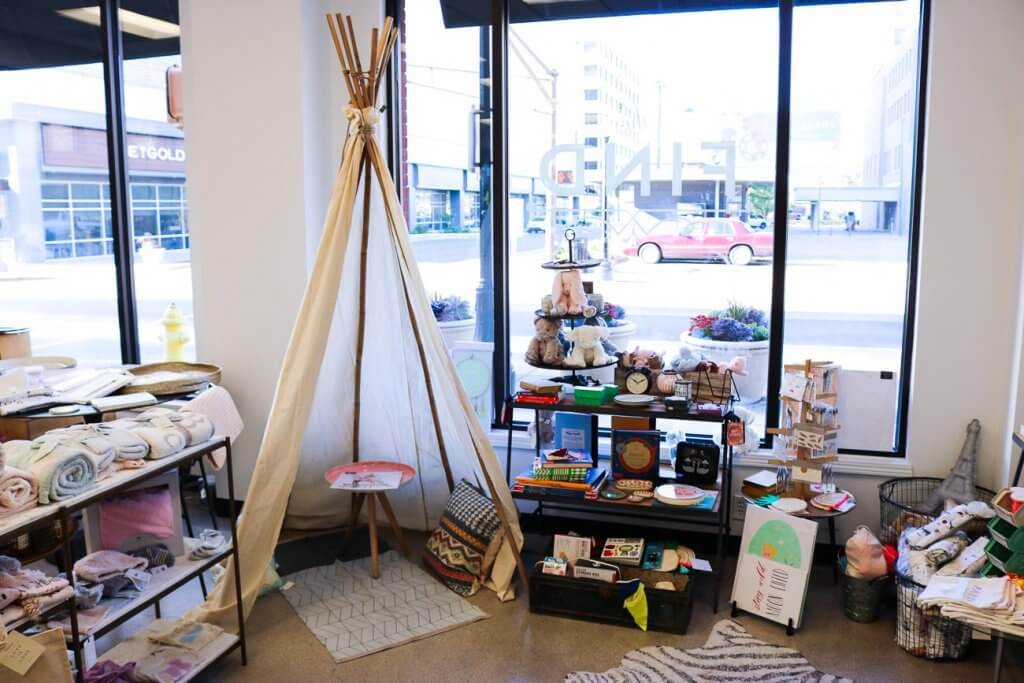 That particular day I visited, I was drawn in by these beautiful jars I found! Each one is unique, and my head was spinning with a million ideas on how to use these. These jars would be perfect as a pen holder, to house a beautiful candle, or for succulents and air plants.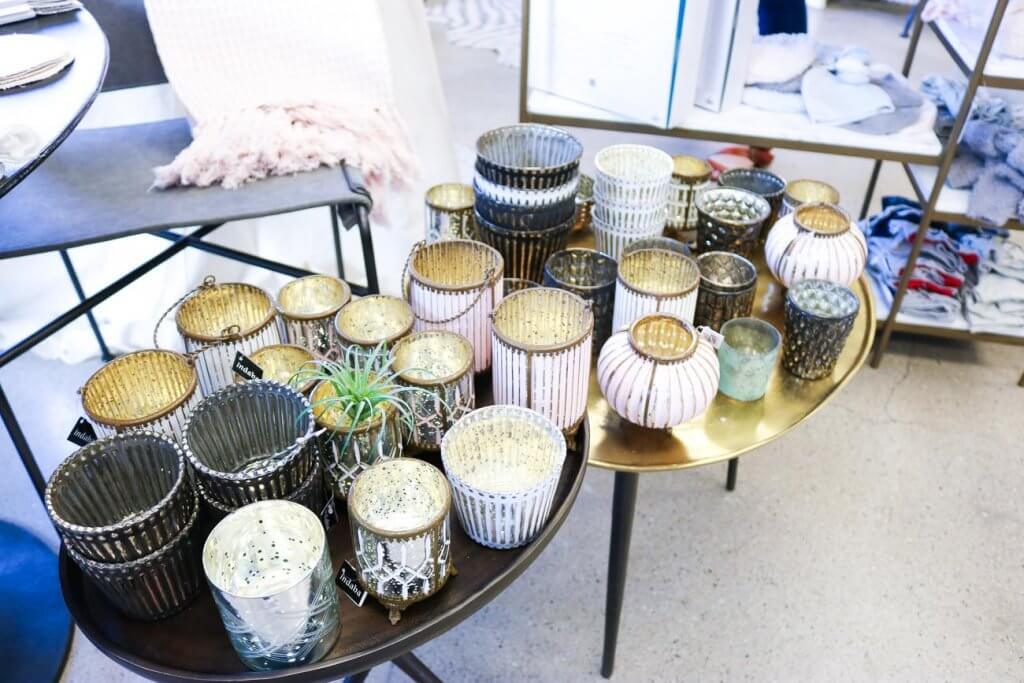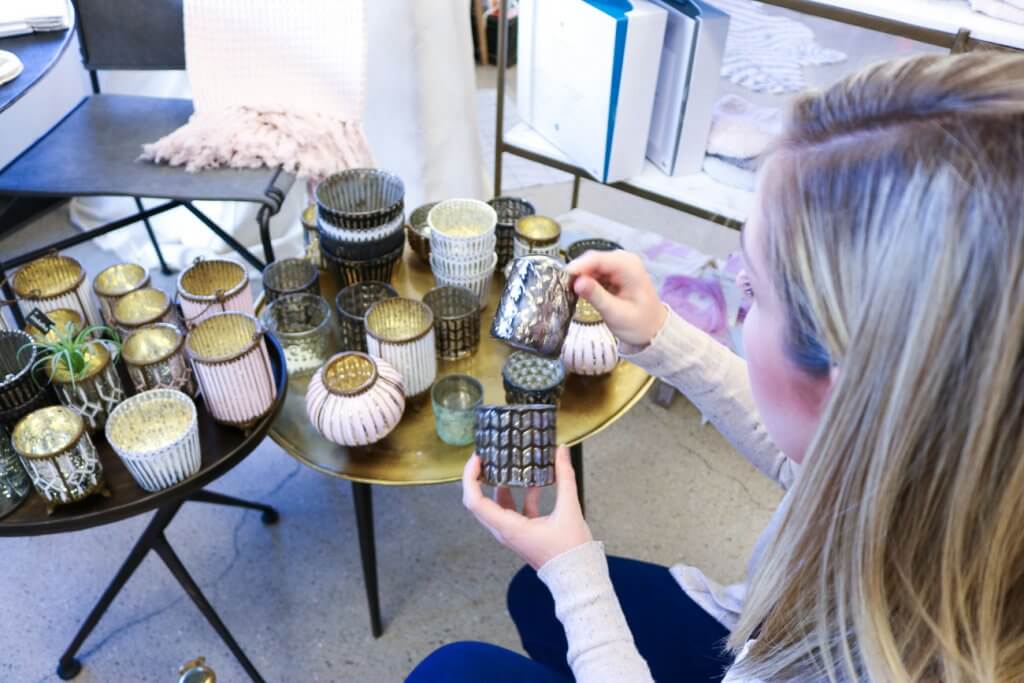 The brains behind the business
The entire staff of The Find, that I have ever had the pleasure of talking to, has been extremely kind and helpful! I was lucky enough to have some conversations with the owner, Melani. She has been so friendly and very gracious with letting me take pictures of her store, and hound her with questions! Read below to find out a little bit more about how she started her business, and the plans she has for The Find!
1. How did the Find get started?
The FIND began as a sister store to The Trove—a store I run in partnership with 3 friends in Roanoke, IN. Using the same model, but wanting a DTFW presence, I jumped on an opportunity to partner at our former location. Being in DTFW has been a dream and I love being part of the growing retail community in the city. As often happens with life, changes of all kinds occurred—kids, jobs, vocations, homes, and I now find myself as the sole owner in our new location. I couldn't be more pleased with our team and what the future holds.
2. How would you describe the style/vibe for The Find?
Wow. So many words come to mind to describe what we are consciously or unconsciously doing—approachable, eclectic, modern—I feel like shoppers are pickier these days. There almost needs to be a reason to buy something—is it beautiful, high quality, unique, locally made, from a company that gives back, and all of that at a reasonable price. We aim to have the vibe be comfortable and relaxed—a place you don't want to leave when you are here and want to come back to often and hang out!
3. How do you decide what brands/pieces you purchase for The Find?
Maybe I answered that above? One of our mantras is that one of us needs to be super excited to open a box and see what has arrived. So if no one is super excited about an item—say a sweater from a line we carry—if we are all lukewarm or think it is just OK, then we won't order. In choosing lines we look for quality, uniqueness, something that is pleasing about the item—the color or something else about the way it looks, the feel in your hand—is it soft/lovely/amazing, does the item have a great quality and is the price reasonable for what you are getting. I also love to bring brands to our area that I find in my travels and see in stores I admire and want to emulate.
4. What inspired you to move into your new space?
I had been eyeing that spot for many months—loving the windows and the location, but being intimidated by the size. I wanted to bring more home decor to downtown—especially items that are easy to carry—end tables, lamps, frames, coffee table books, and just knew a larger space would be necessary. Many stars aligned—a downsize to a smaller home and not having the storage and shipping/receiving space, finding employees with more experience and savvy than me, having the opportunity to purchase the store from my former partners—all of it happened in a fairly short period of time and I am grateful and excited to begin this new phase in this new place.
5. What future plans do you have for The Find?
I seriously am trying to slow down a bit and enjoy what we have created so far. We are excited about our entry way space—an area we have named "Found"—get it Found at The Find? 😉 This will be our dedicated pop up area—a space to watch for the "extras" where we want to showcase local talent and have workshops. We also have some ideas of networking and educational events using the space—stay tuned for a women's financial planning seminar in November. We want to make the store not just a place to come and buy things, but a place to build community. But now you've got me thinking—what next????
Please check out their beautiful website for more information, and visit next time you are downtown! You won't regret it!