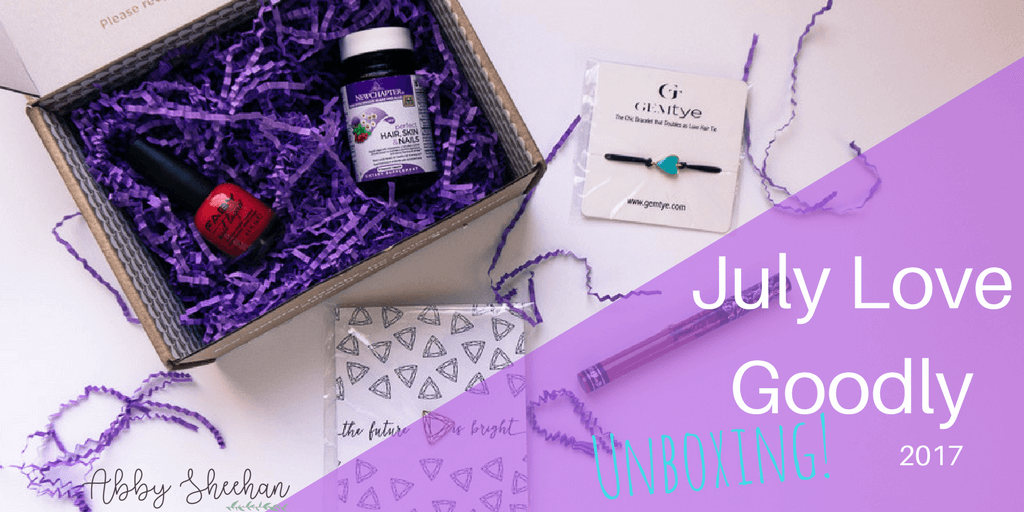 Recently, I have been very interested in researching and trying out different non-toxic beauty products. If you are interested in this as well, Love Goodly is the perfect place to start!
This bi-monthly subscription box features beauty and lifestyle products that are all cruelty-free, vegan, environmentally friendly and non-toxic! There are so many different toxic chemicals that we use on a daily basis, so I'm all about limiting that with safe, non-toxic products.
This is my first box of Love Goodly products, so I am here to give you guys my honest review of its contents! This box arrives at your doorstep every other month for $29.99/box. The retail price of the products definitely add up to much more than what you are paying, so you really get a good deal!
Alright, let's jump into these products.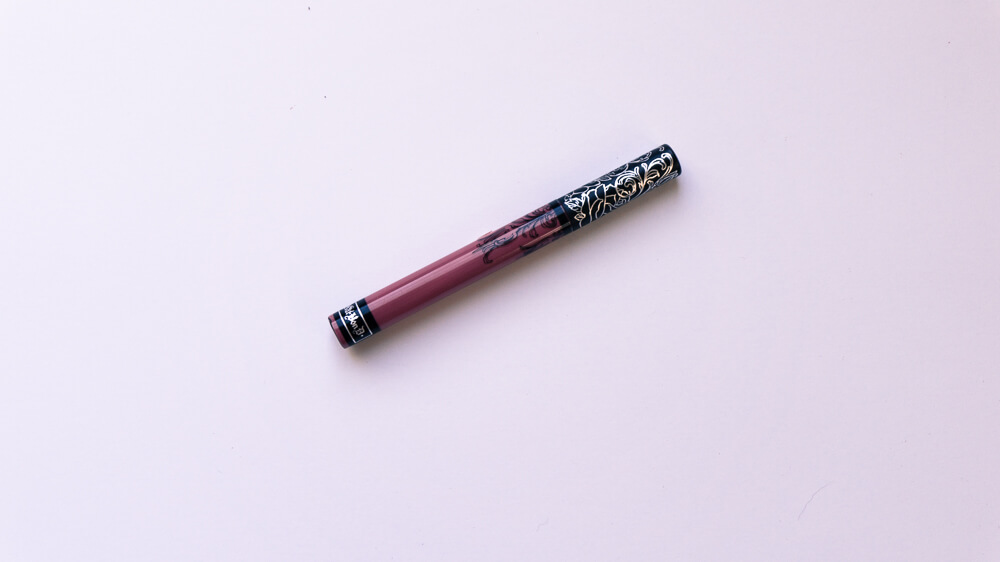 This is definitely my favorite product in this entire box! I'm not going to lie, I was a little bummed that this was the only actual makeup product featured, but we'll see what comes in future boxes.
I love Kat Von D makeup. She supplies beautiful, high-quality products that are all vegan and cruelty-free. I was so excited when I saw one of her everlasting liquid lipsticks in this box! They truly are long lasting, and it never wears off! I love the color payoff and pigmentation.
The formula is so creamy and glides on your lips like a thick gloss. However, it will slowly set to a beautiful matte finish that seriously does not budge. It even claims to be full of natural moisturizers like Vitamin E and Sunflower Seed Wax. Double win!
Overall, this liquid lipstick is amazing and is definitely one of my favorite formulas on the market. I would highly recommend it on its own, even if you are not subscribed to this box!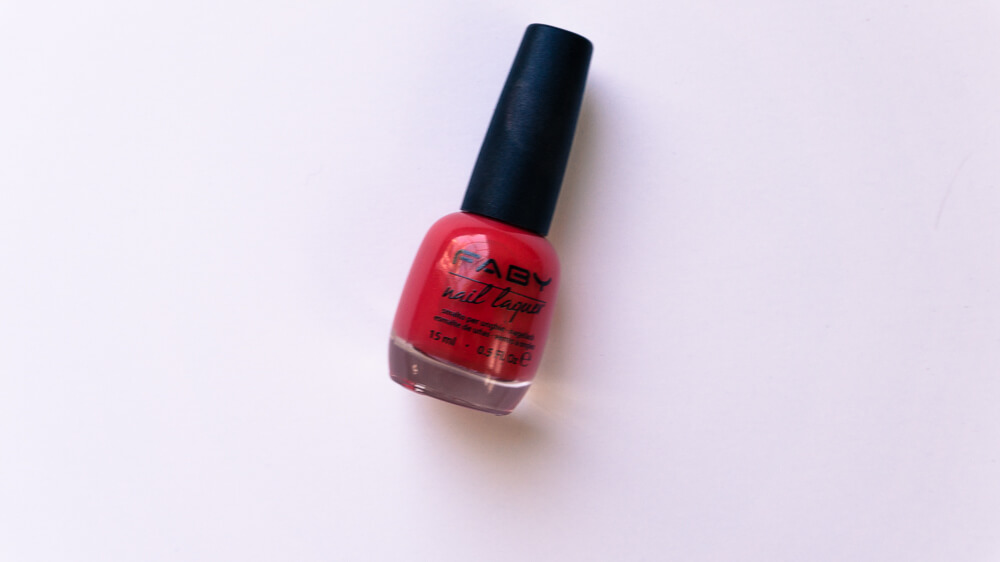 This was a fun pop of bright red/coral to see peeking out of my box! I have never heard of this brand before, but I was intrigued to read more about them.
Faby is a "Big-5 Free" brand. This means they do not use five very common, very toxic ingredients, commonly found in makeup and beauty products: DPB, Toulene, Formaldehyde, Formaldehyde Resin, and Camphor. Also vegan and cruelty-free (of course). So yay for being safe to use!
I have not actually gotten a chance to try to fun shade out of my nails yet, but it seems to be a very pretty color with high-shine!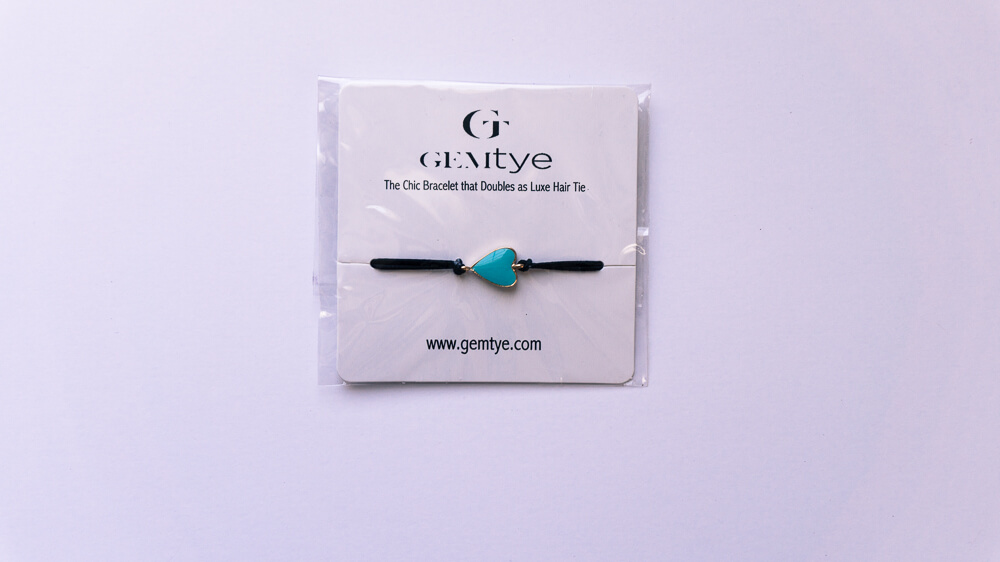 Alright, I really like the concept of this one. This is a basic black hair band with a cute teal enamel heart. This way, it jazzes it up a little bit when you are wearing it around your wrist throughout the day. Super cute and does the job!
I have to say though, I would never pay $28 for a hair tie. Because even though it does have a cute heart attached, it's still just your basic hair tie.
This particular heart bracelet was not listed on their website. I am assuming it was a custom make for Love Goodly. So, if you click the link above, I have linked their shop page, so you can take a look at their other products!
However, it is fun to receive in this box, I just never would have purchased this myself on my own!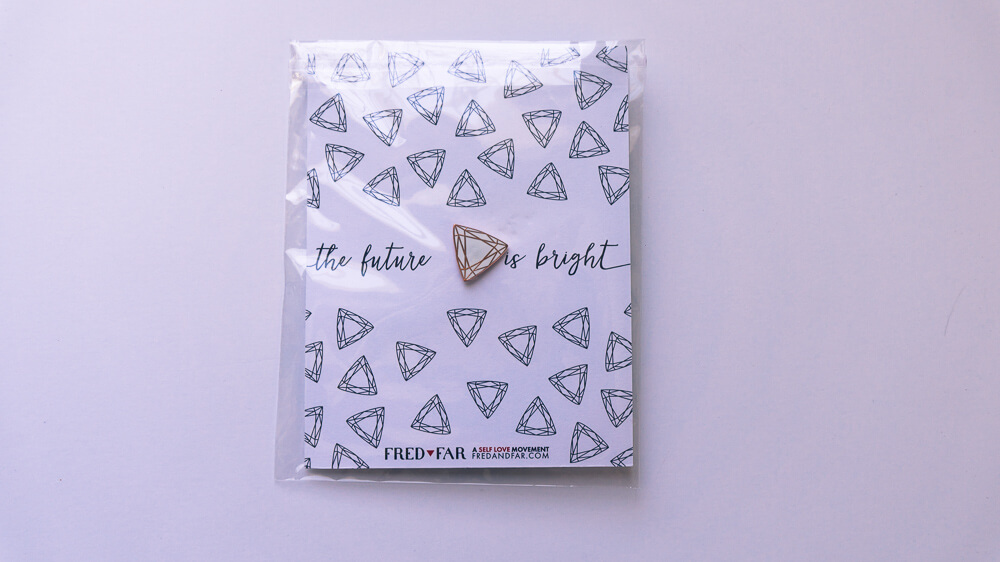 Again, I am being very honest with my reviews and letting you know that this is another item I probably never would have purchased on my own. However, I really like the design of this cute little pin!
This brand has created this pin as a part of their self-love movement, for girls to wear as a reminder to choose yourself on a daily basis. The diamond is supposed to signify self-love.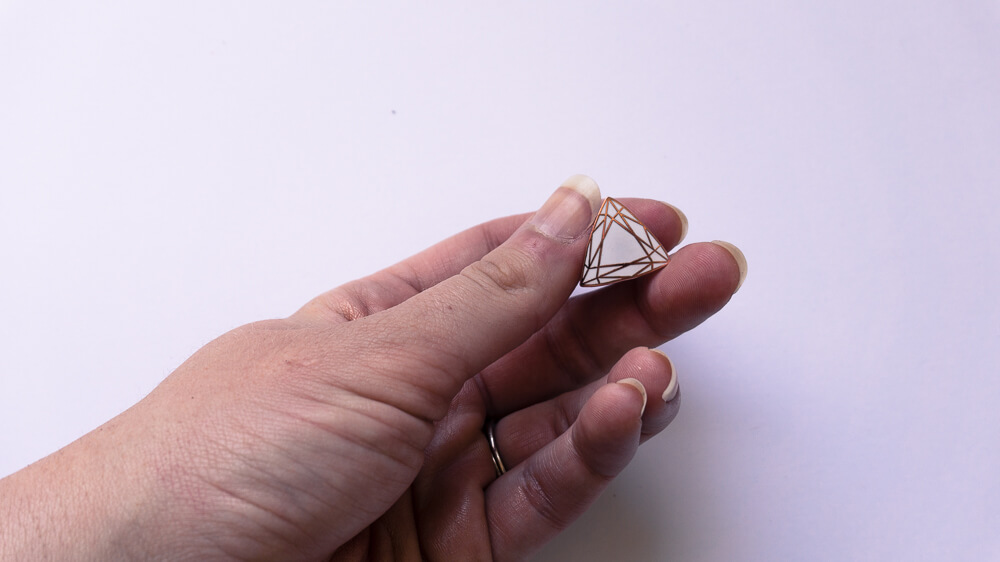 To be honest, the last thing I need is a daily reminder to love myself. Humans are very selfish people, and I am a huge example of that! I love myself way too much every single day. I need daily reminders to love others, serve others and put others above myself!
But alright, I guess this pin is pretty cute, I'm just not sure I like the brand's message. But that's okay. 🙂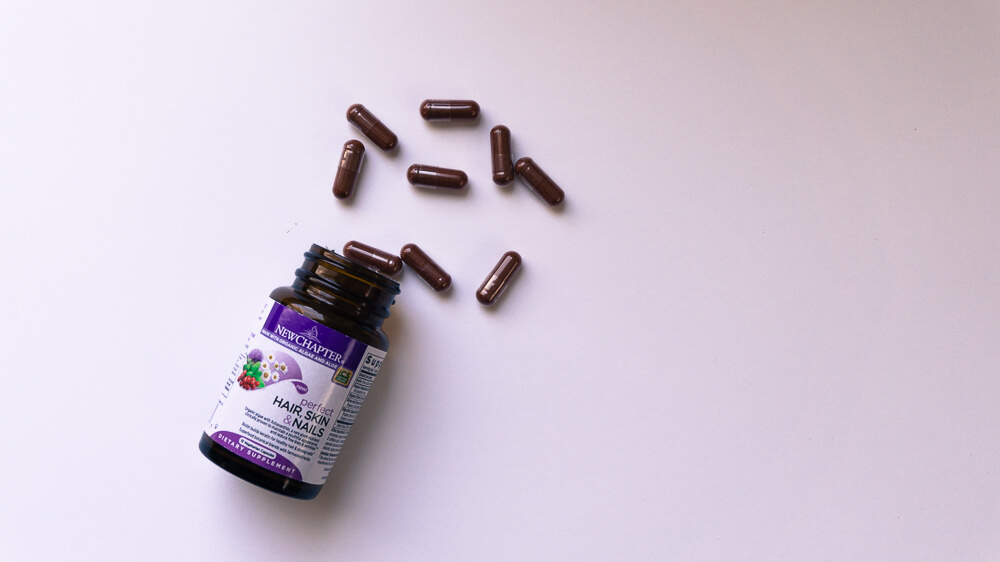 I am really excited to get going on these supplements! I am always looking to try out new, all-natural ways to improve my hair, skin, and nails…mostly my nails!
I have very weak nails and very dry cuticles, so I love trying out products that will help improve them and make my nails grow longer and stronger.
This little capsule provides 100% Daily Value of probiotic fermented Biotin to promote your body's natural production of keratin (that helps hair and nails grow!). This pill also has plant-sourced Astaxanthin, a powerful antioxidant supporting skin elasticity made from organic algae, and Superfood botanical blends.
This supplement is non-GMO, organic, made in the USA, and vegan. Included in this bottle are 15 pills, with the instructions to take one a day.
I will keep you guys updated as I take these supplements throughout the next couple of weeks. I am excited to get going, and hopefully, see some results!
Overall, I am super stoked to try out some of these products in this box, and not as thrilled with some. I am going to keep up with Love Goodly, though, and see what comes to me in September!
If you haven't already, you should check out my post I did on Monday of my other monthly subscription box: Boxy Charm! I give you a similar review and details of the box on that post.