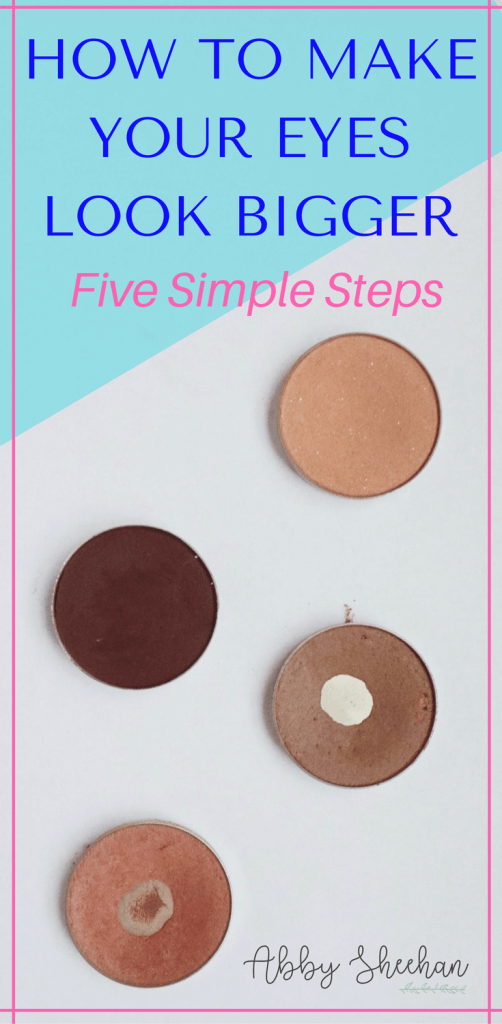 Don't we all wish we were born with those beautiful, large Zooey Deschanel eyes?
I know I do!
Large, bright eyes are something most women crave. Regardless of your natural eye shape, they are not that hard to achieve! Or at least fake it until you make it. Makeup can do wonders and even make the smallest of eyes look large and bright. These tips can be useful for a variety of reasons.
Maybe you have spent a few hours crying (hello, that time of the month!)
Maybe you got little, or no sleep the night before.
Maybe you have naturally smaller eyes.
All of these things can make your eyes disappear and fade away. But, we want to bring them out into the light! Hopefully, these tips will teach you how to emphasize your beautiful eyes and make them stand out.
1. Bright Inner Corner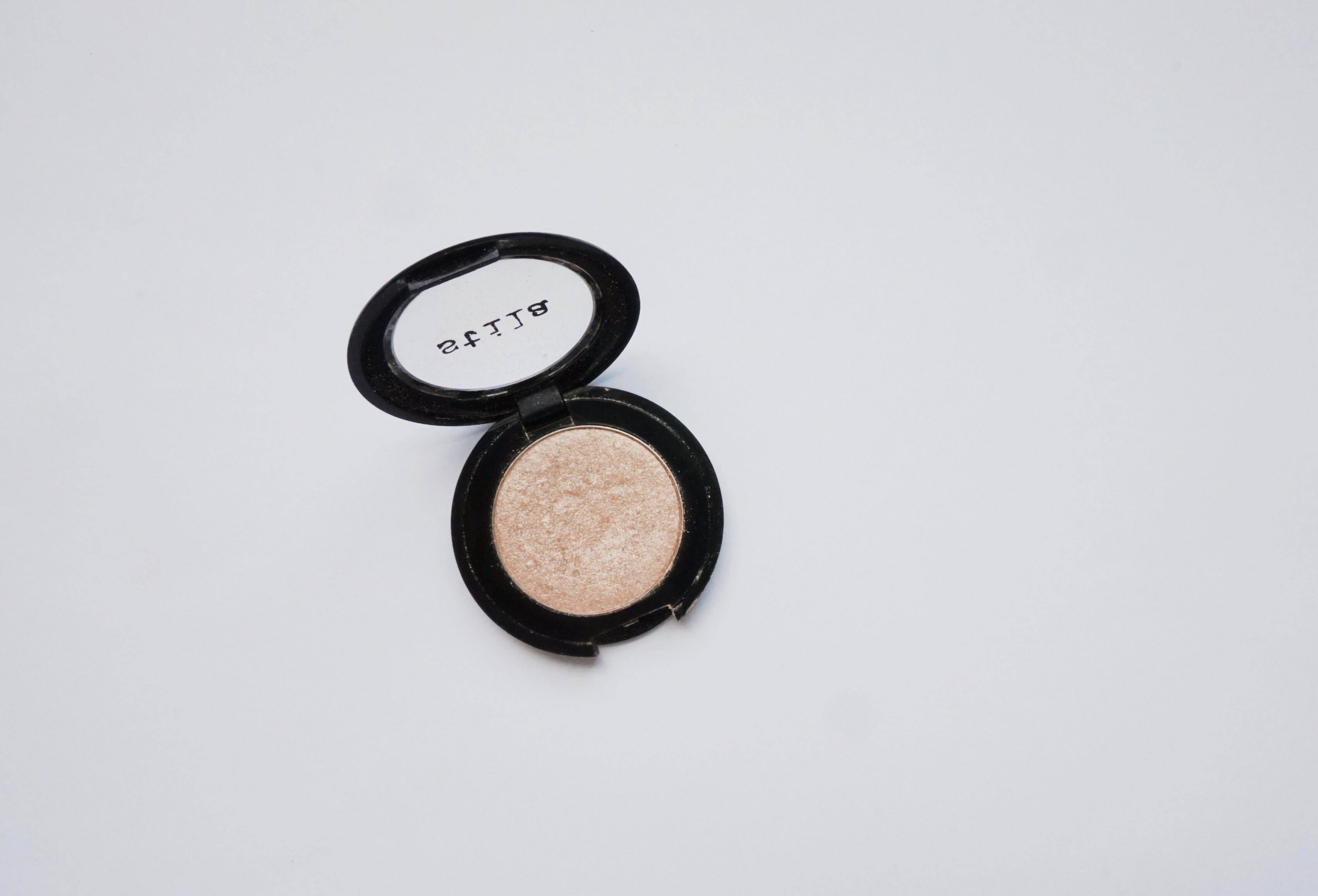 When going for a rounded, large eye look, the brighter the inner corner of the eye, the better. Brightness will help emphasize the whites of your eyes and give them a rounded look.
Some of the best inner corner highlight eyeshadows are:
My personal favorite is the latter. "Kitten" is a beautiful light ivory shade that offers a lot of bang for your buck with its bright flecks of shimmer. Any other light, white, or ivory shades will also work great. There are hundreds more out there! Use what you have and make it work. Most eyeshadow palettes have lighter shades included, so search through some of your palettes or eyeshadow quads to find light shades that work the best.
When applying these shadows, use a flat shader eyeshadow brush. My personal favorite is from Urban Decay, but any flat eyeshadow brush will work great for really packing on this color. Start in the inner tear duct area, going all the way down underneath the eye, about one-third of the way under your eye. On the top of your lid, bring the light color about one-third of the way in as well. Now, your eyes are beautifully open and bright!
2. Shadowy Outer Corner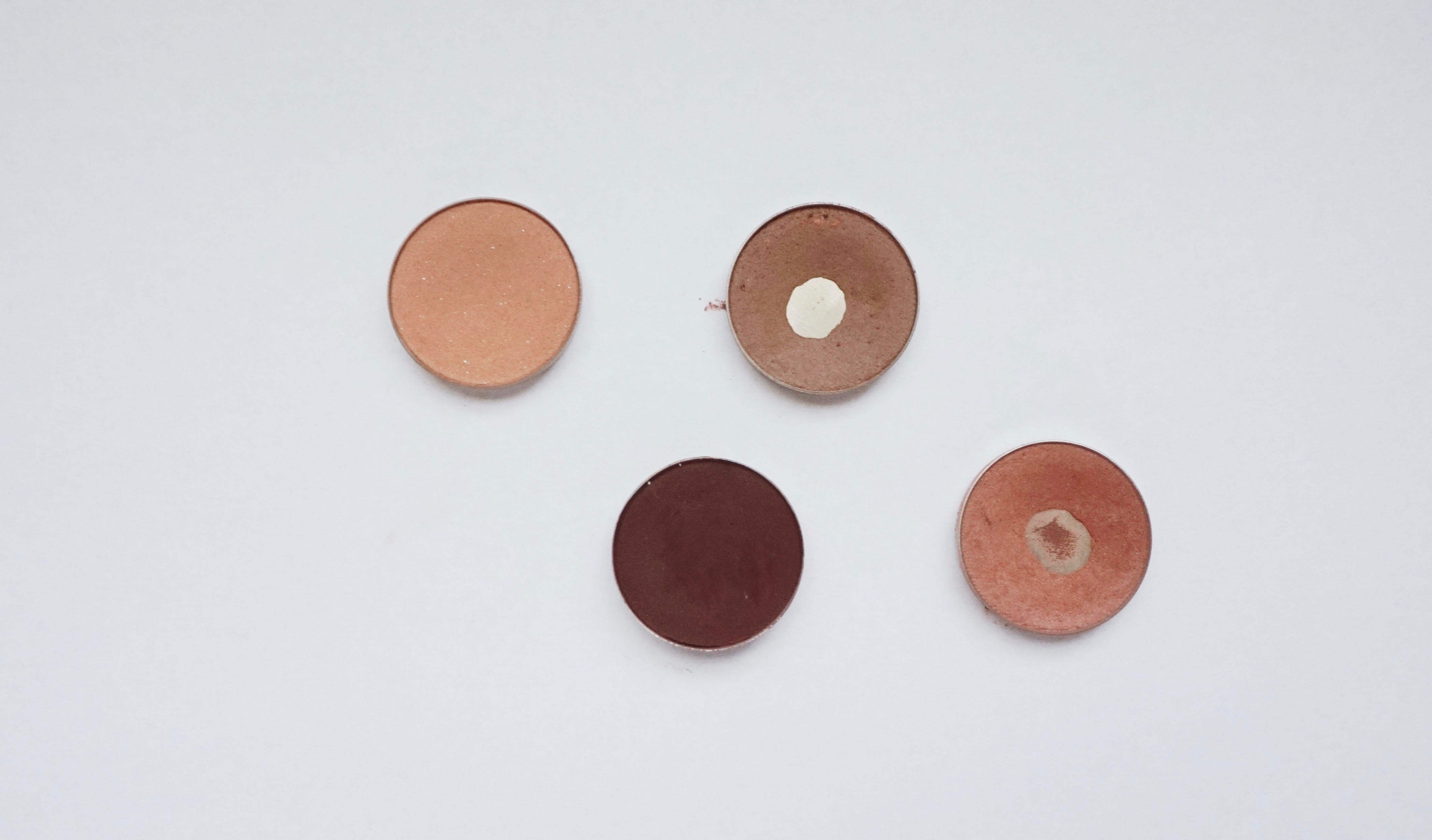 Is "shadowy" a word? Sure it is.
The important thing is that you still create dimension in your eye. Using a white or light shade to your entire eye will make it look flat and lifeless. Contrast this by using warm, neutral brown shades on your crease and outer corner. Choose a light, warm brown shade to blend through your crease. Keep this shade light, and blend it throughout your entire crease, but focus most of the product on the outer corner.
The key to keeping this step light and natural is using a larger, fluffy blending brush. I love the Morphe M441. This will feather out the product throughout your crease and make it look more natural. Then, going in with a shade or two darker, focus only on the outer corner of the eye. I like to switch to a more dense crease brush for this step, to pack a little bit darker color into the outer portion of your eye. Think of shaping this shadow into a sideways "V."
Make sure to blend, blend, blend for no harsh lines! (I swear I will be telling you to blend until the day I die.)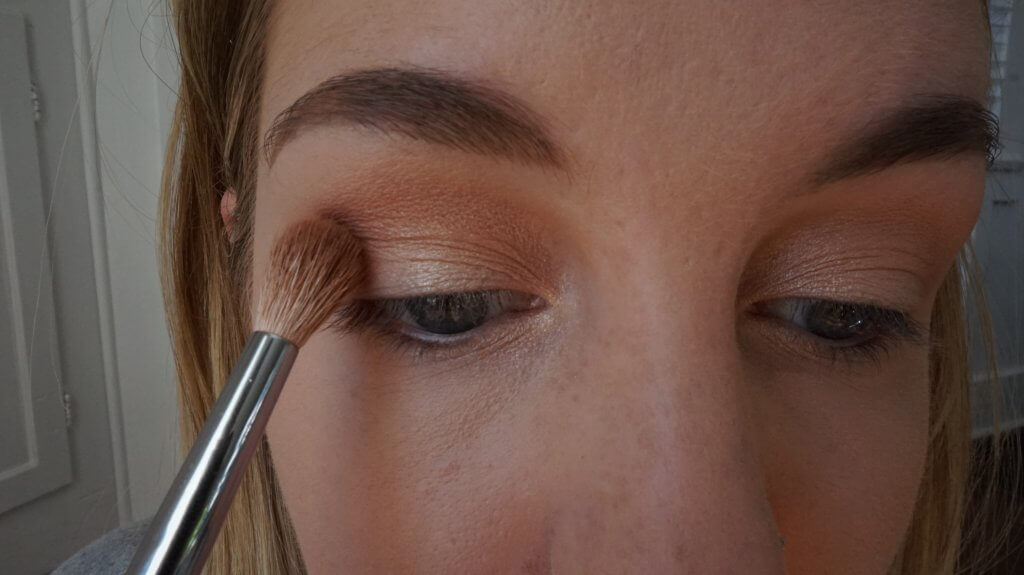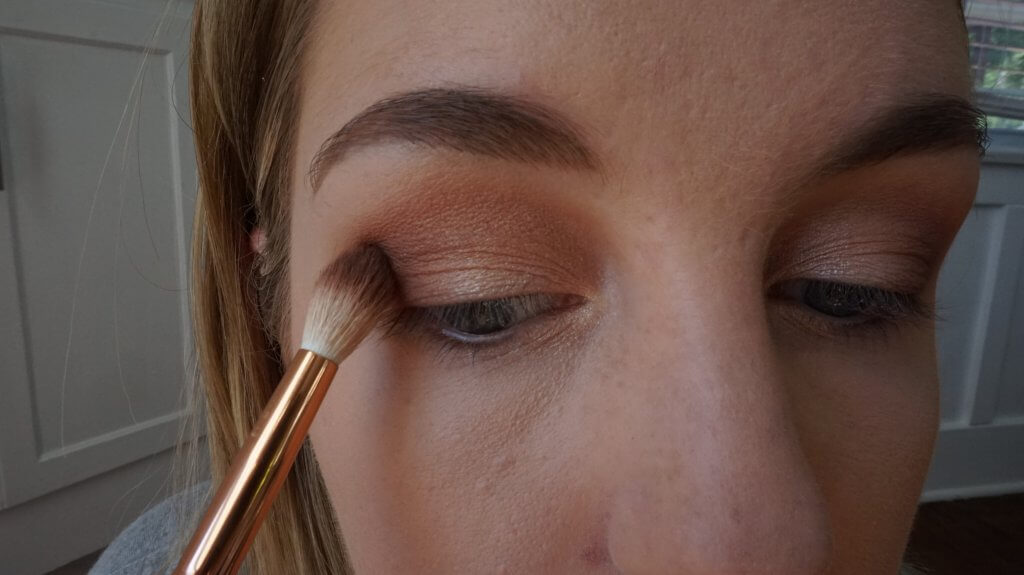 Bring the darkest shade you used down underneath your lower lash line, about one-third of the way in on the opposite side. Use a small, pencil brush for this, and lightly blend the shadow down and across your lower lash line. Make this seamless by lightly connecting it to the top of your lid with the same color.
3. Simple, Clean Liner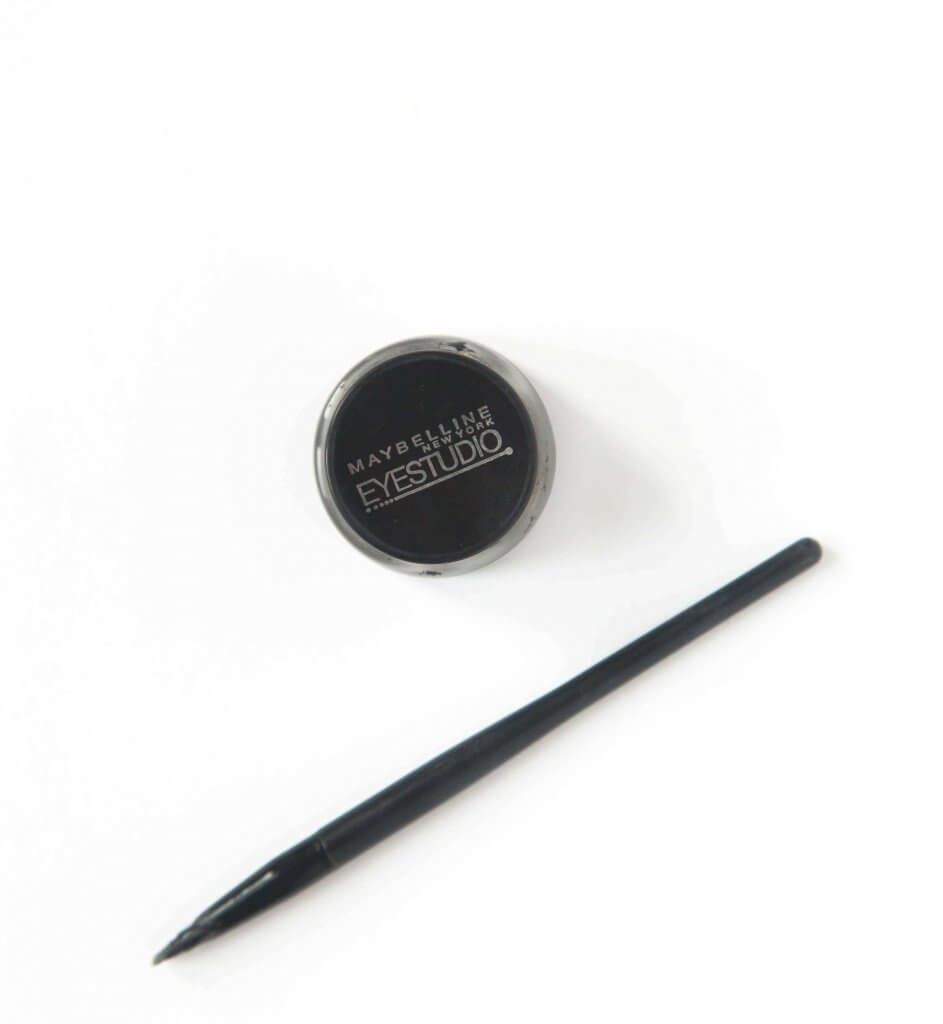 Don't get me wrong; I'm a sucker for a dramatic, thick, winged eyeliner. However, on days where I am focusing on making my eyes look large and rounded, I go for a different approach.
Winged liner can tend to give your eyes more of that "smokey" look and give them the appearance of being "squintier." To avoid this, create a simple, clean line from your inner tear duct, to your outer corner with a nice black eyeliner. My favorite is Maybelline Eye Studio Gel Liner in the shade "Blackest Black." Gel liner is helpful in creating small, clean lines, as opposed to the messiness a pencil liner can sometimes create.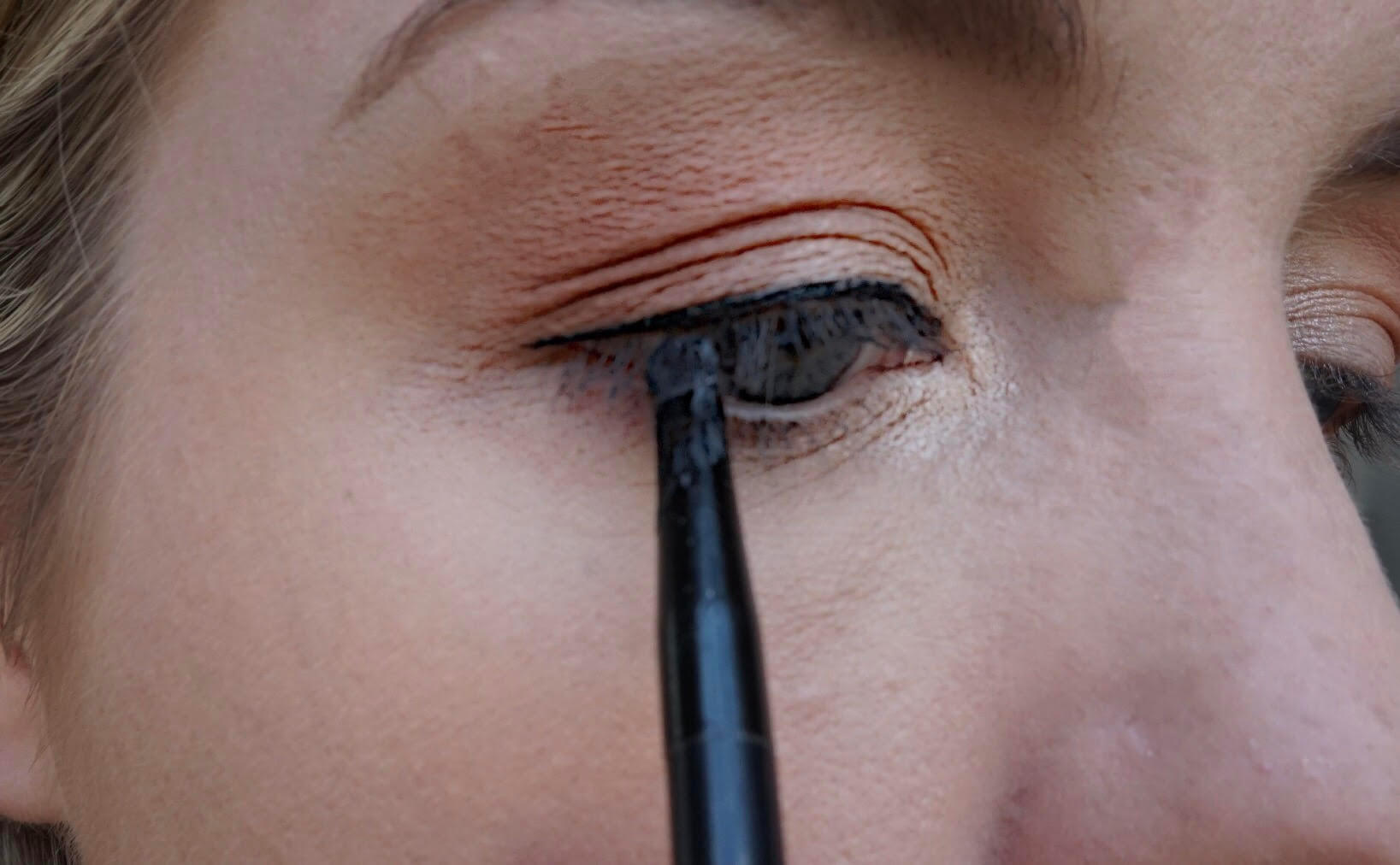 4. White Water Line
Lining your water line can be a little daunting, but trust me, it's simple! Your water line is that "flap" of skin in between where your bottom eyelashes come out and your eyeball.
By lightly lining this with a light eyeliner, you create the illusion that the whites of your eyes are bigger and brighter than they are. Your best bet is to go with a white or nude pencil. I prefer a nude eyeliner since this creates a more natural look. However, a white eyeliner pencil is great for really making your eyes pop! My favorite is from NYX, but many brands sell great, cheap white or nude eyeliners!
5. Dramatic Lashes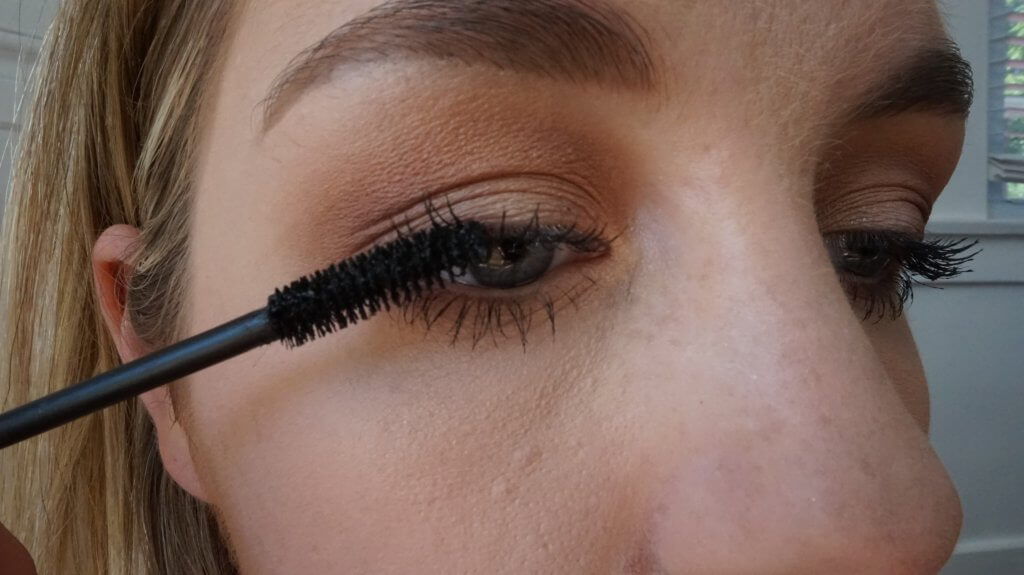 Working on creating long, fluttery eyelashes is the last step in creating beautifully rounded eyes. My favorite mascara of all time is the L'oreal Voluminous Mascara in "blackest black."
This mascara makes my eyelashes look a mile high! Use your mascara wand to start at the base of your lashes, and slowly work upwards, drawing your lashes up and out. Focus on adding more mascara to the tips of your lashes to make them look longer and fuller.
False lashes are also a great option. I do not wear them often, but when I do, I feel like a million bucks. False lashes can take your makeup look to the next level and make your eyes stand out even more! My favorite false lashes are from Velour. This brand has amazing, beautiful lashes that look completely natural on your eyes!
To make your eyes look larger, focus on finding lashes that are long and fluttery, rather than short and voluminous. Lashes can open up your eyes like nothing else!
Wa-la! You have some beautiful eyes that even Zooey herself may envy. On my eye in particular, I added a couple of things.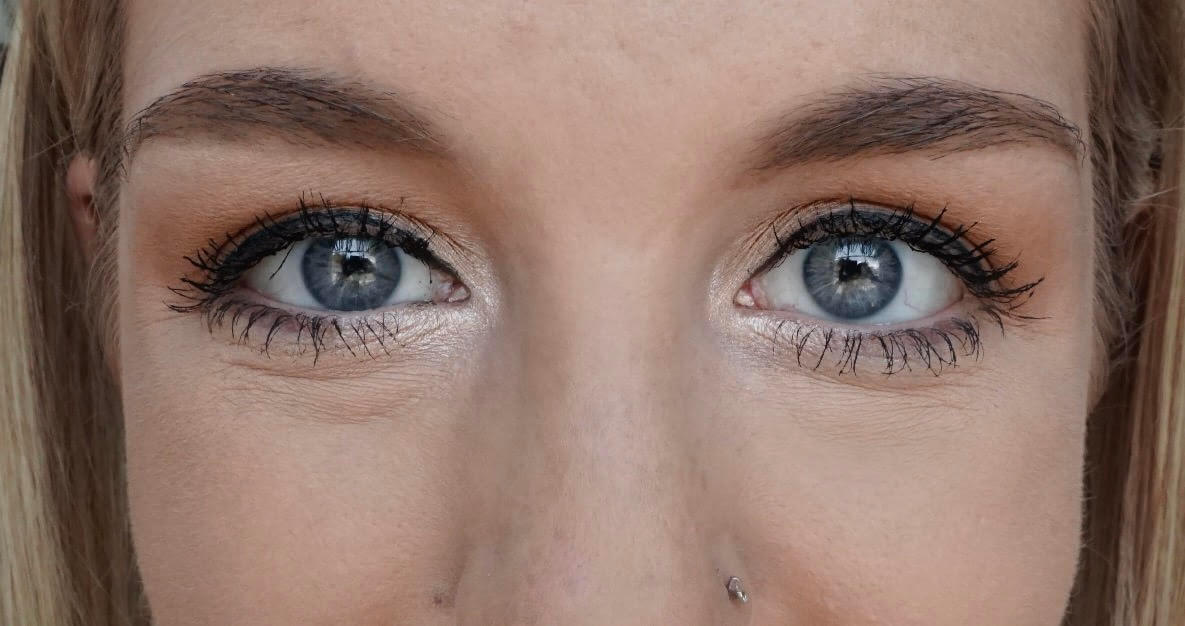 And of course, my eyes are not perfect. Yours won't be either. As you can clearly see, I naturally have one eye that is larger than the other. It's super annoying to me, but ya gotta learn to embrace your imperfections!
Hopefully these tips were helpful in creating the bright, doe-eyed look you've been going for! Let me know if these tricks work for you ladies, and if you have any other sneaky ideas to add to the bunch.