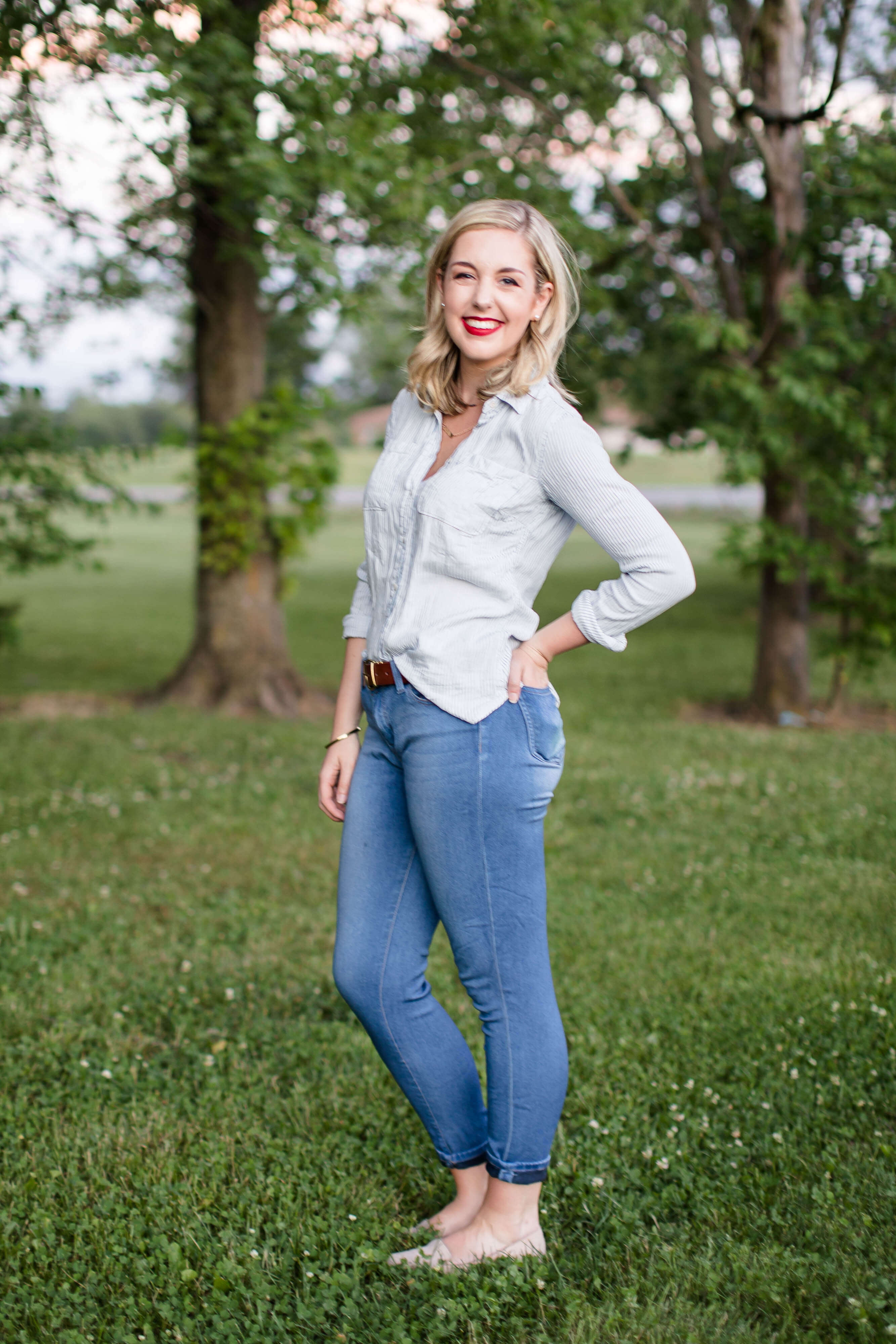 Shoes: H&M
---
I am in love with this outfit because I think it is so versatile! This button up I got from Target is seriously so soft and can be worn in so many different ways.
Here I have it paired with light jeans, ballet loafers, and a brown belt. I have even worn this top with shorts before! I love this outfit because it can be worn for a casual day around town, date night, or even to work if you paired it with some neutral dress pants (or stick with the jeans if you can wear them to work, lucky!).
This entire outfit is definitely my style. Almost "business casual", but with a girly twist. I'm pretty bad at describing my style, but as I post more, you may see this!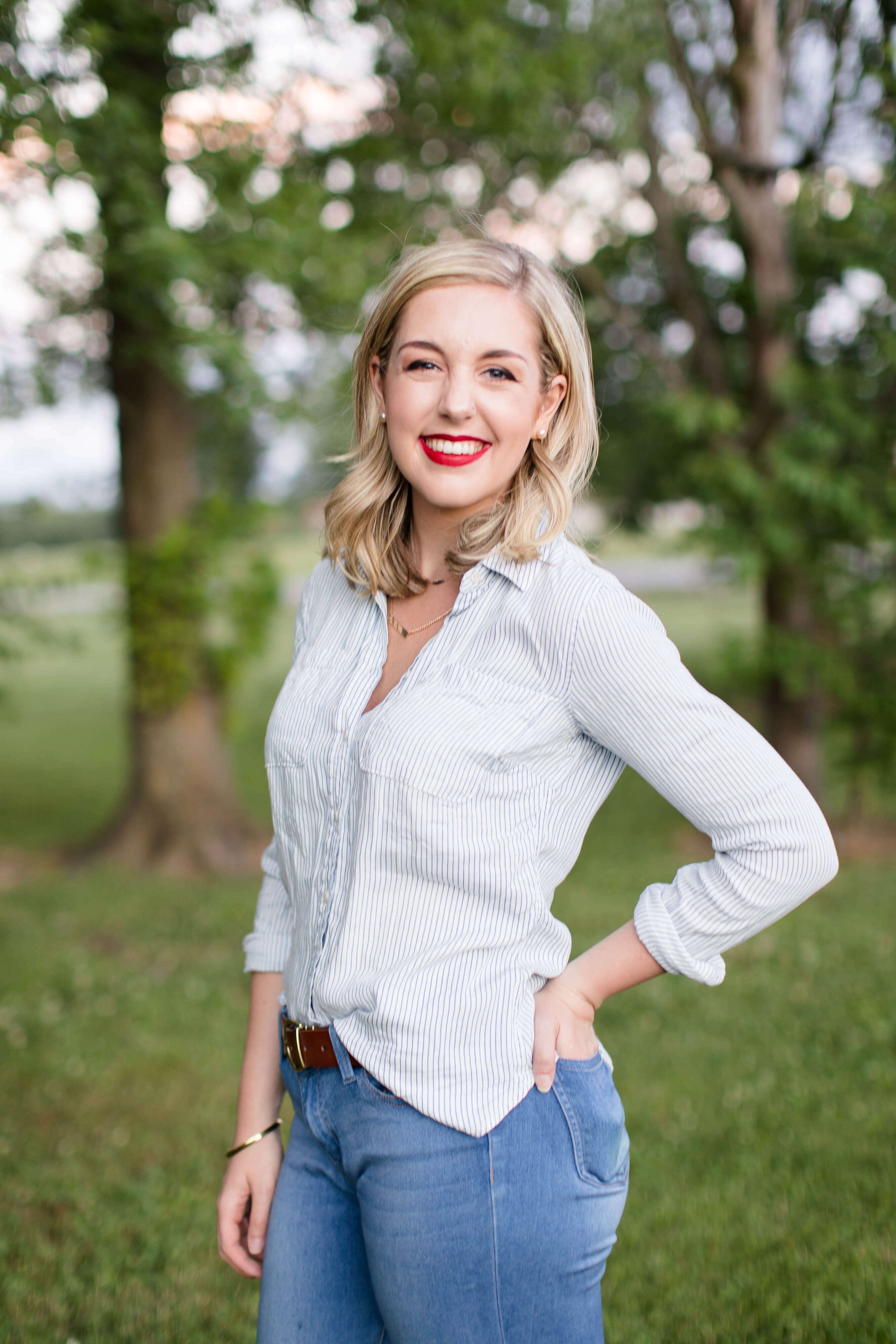 Let me know if you would like to see more posts like this. Just quick, simple outfit of the day posts. They are very quick and may be short, but I think they are fun to post now and then! I find myself getting a ton of inspiration from other posts similar to these. Lemme know.