I'm not going to lie – I had to a lot of "pinteresting" before I could figure out exactly how I wanted to wear this skirt.
I knew it was adorable. I knew I loved it.
I just wanted to know exactly how to wear it!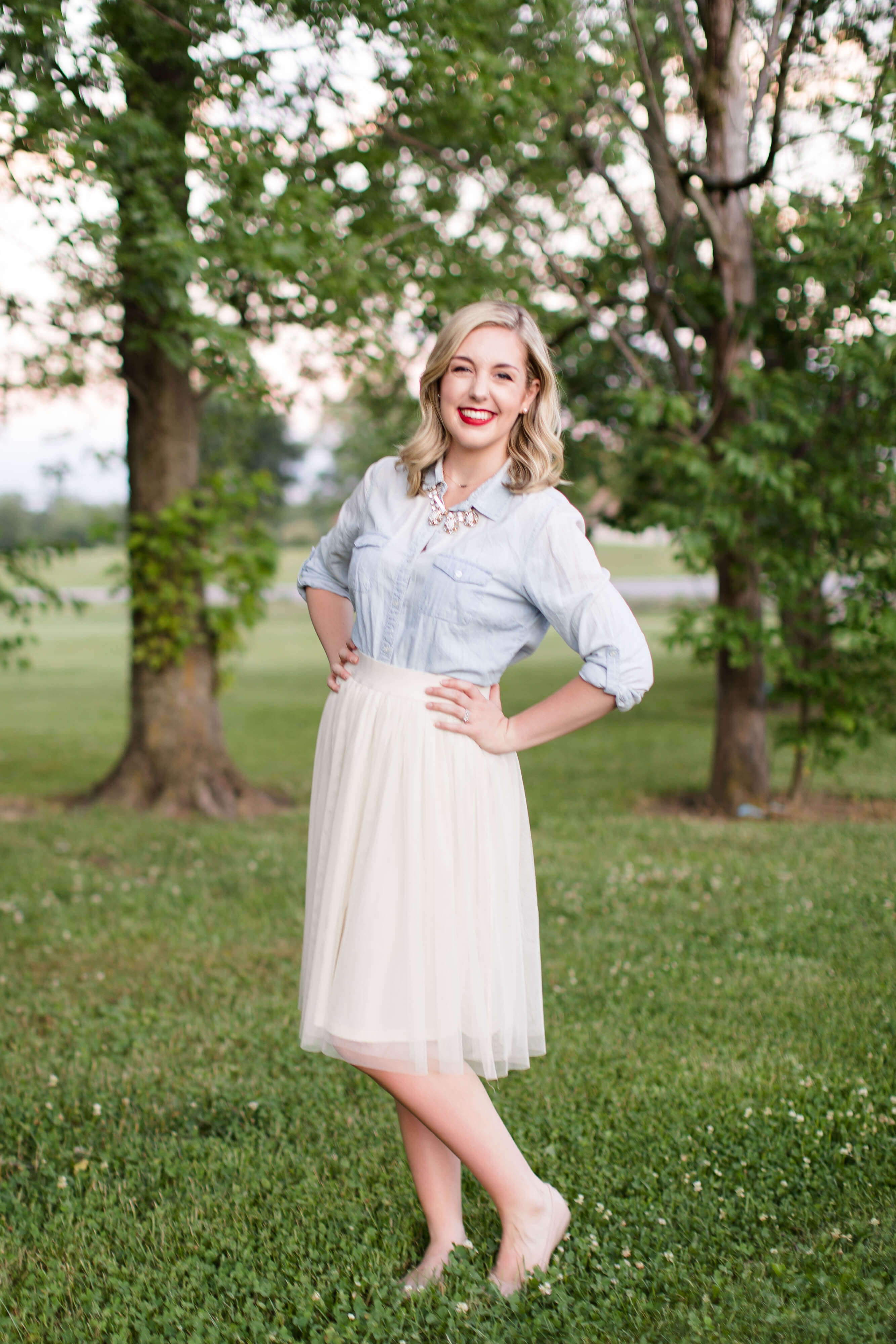 Top Options: Old Navy, Forever 21
Skirt Options: Target, Charlotte Russe
Ballet Flats: Amazon
Statement Necklace: Morning Lavendar
---
I have owned this skirt for years now and so this specific one is no longer available. However, I have linked similar ones underneath the top image. My favorite combination is definitely to pair it with this loose chambray button up, and a statement necklace. I have owned this chambray top for years as well, but it still fits and I still love it! You can get similar ones pretty much anywhere. This is a great outfit for a date night, fancy brunch, or night on the town!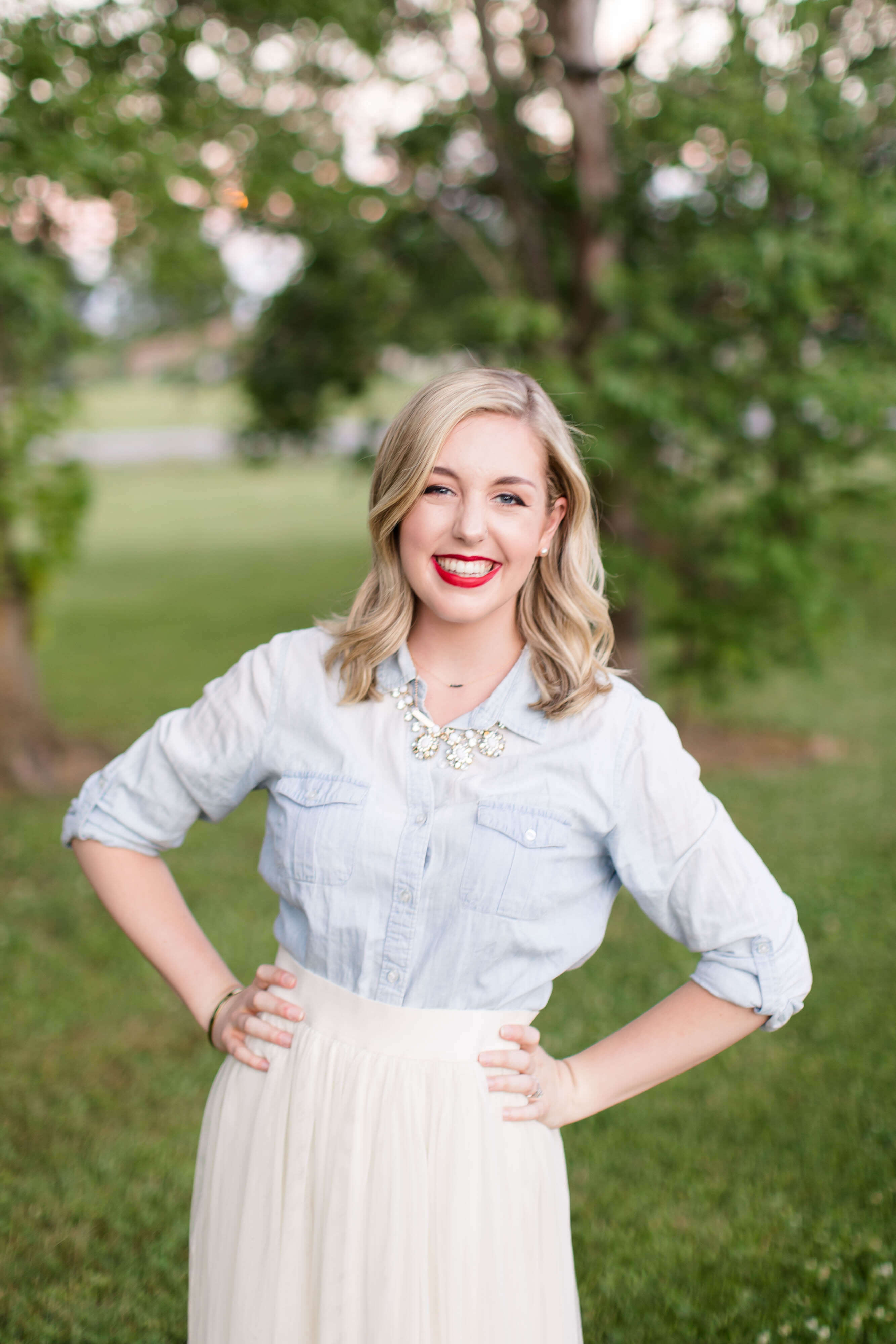 I also included a photo of when I wore this to my own bridal shower – paired with white lace crop top I got from Amazon (believe it or not!).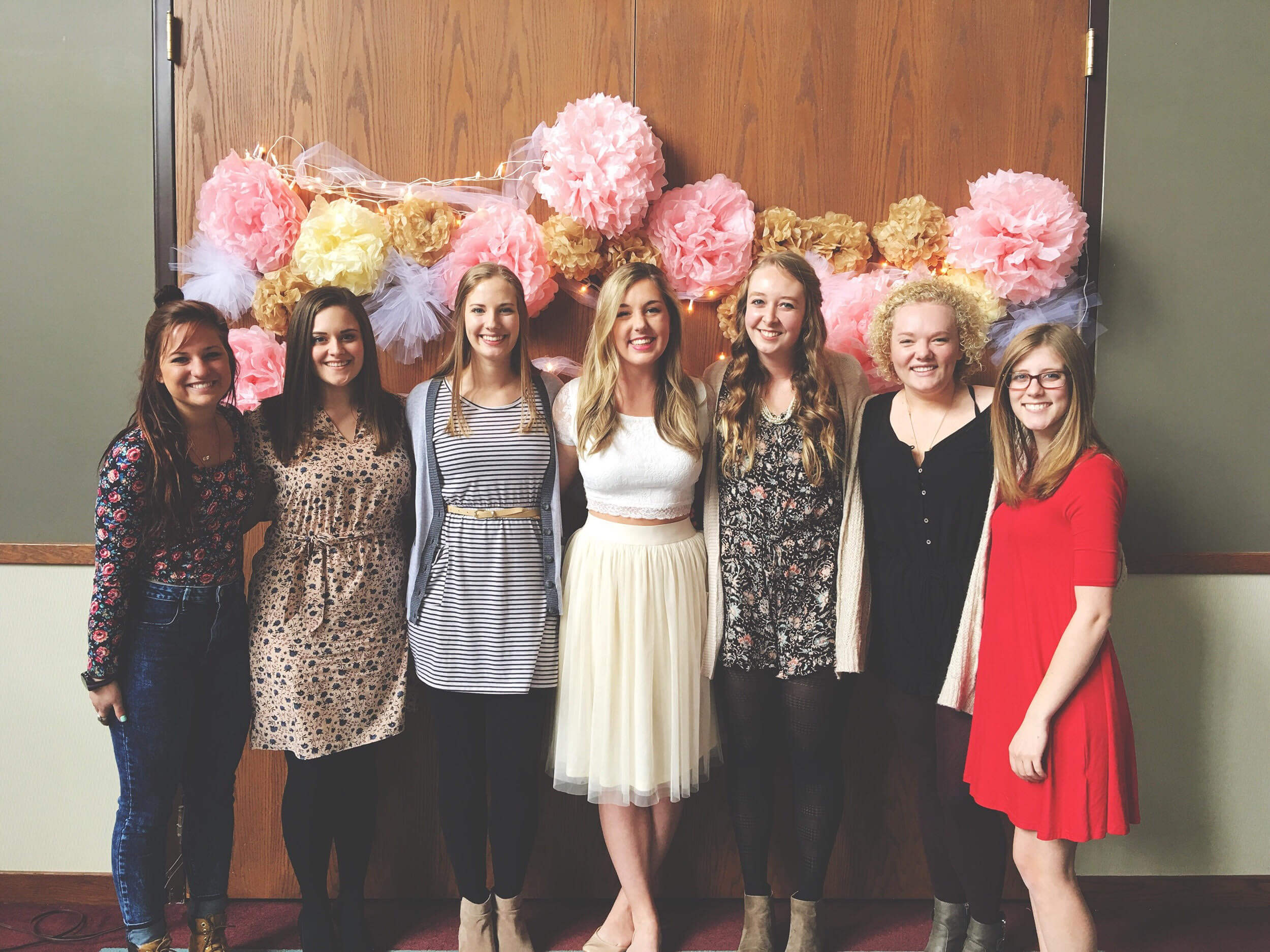 Finally, my friend Rachel also wore this skirt to her bachelorette party! She wore an adorable floral top, that I think makes it so cute and girly. Yeah, this skirt has gotten a lot of use. (Also isn't my best friend freaking adorable???)

Do you own one of these bad boys? I would love to know how you wear it! I am always looking for ideas so I can get more use out of it. Cheers to the tutu skirt!