Waco, Texas
Although this post is not makeup or beauty related, I thought it would be fun to share a little bit about my traveling adventures.
I love reading other's posts about their travel destinations, especially about places I've never been. Traveling is one of my passions, and I hope to do much more of it throughout my lifetime.
I think this is a fun way to share a little bit about some of my trips, and share some photos as well! Hopefully, this post gives you a little bit of insight, if you ever want to visit this location!
My parents surprised me with this trip for a combined birthday/college graduation present. My mom and I went down to Texas for about four days over my spring break to visit Waco and the surrounding area.
Now, if you're not a fan of the show: Fixer Upper on HGTV, this trip won't make much sense to you.
The show stars the couple, Chip and Joanna Gaines, who remodel old houses in Waco, Texas. They've basically started their own empire through the show, which includes the Magnolia Silos, store, bakery, and even a book they recently released (The Magnolia Story).
Both my mom and I had read the book before we went on the trip, which made us want to visit many different places mentioned in the book, to see in real life! We have also seen every episode of the show, so it's safe to say we're huge fans. We saw so much on our trip, and got a good feel of Texas in the process! More about the infamous couple and their business, here.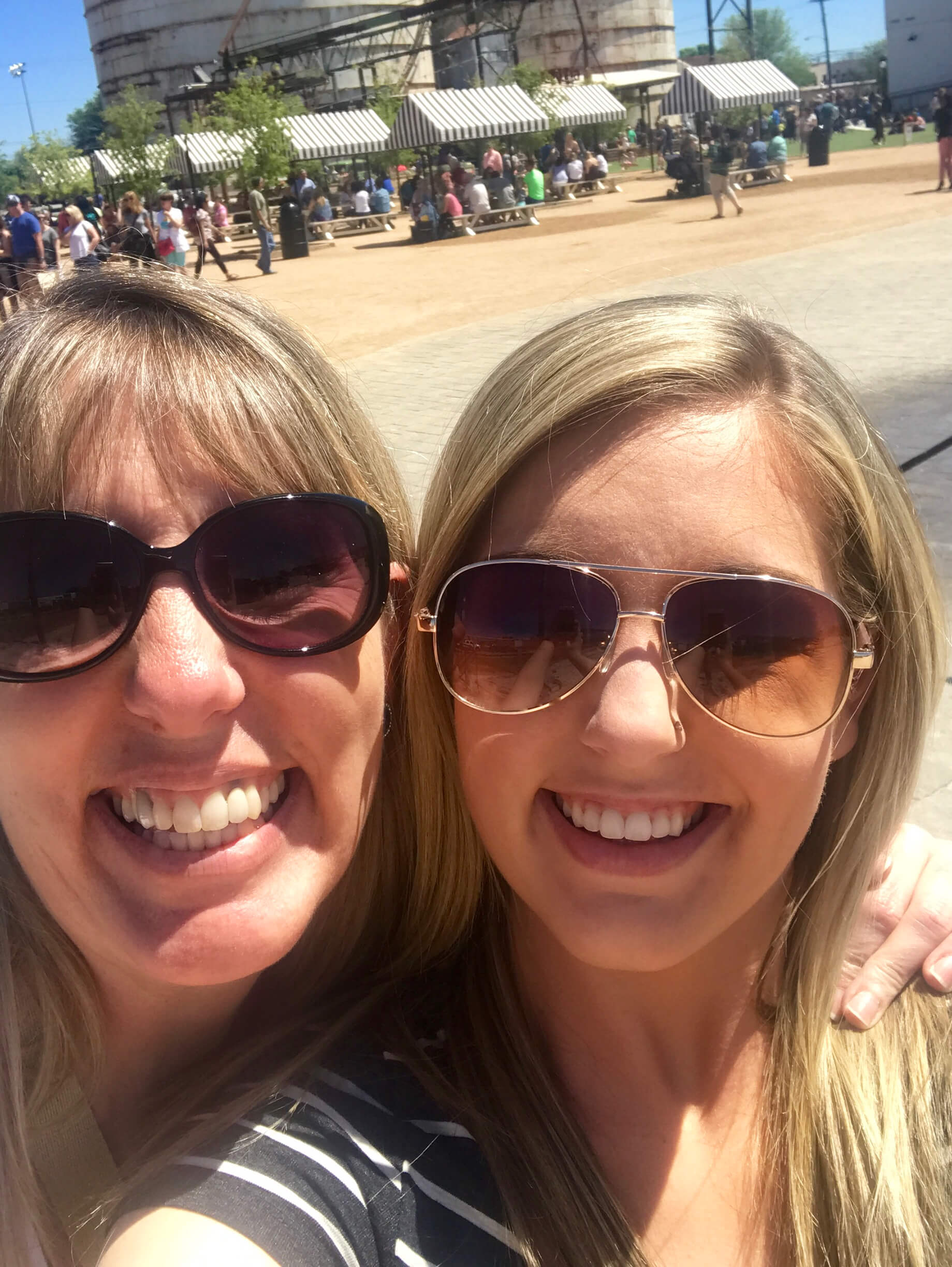 I have never been to Texas before, but I have to say, springtime there is glorious. The weather was bright and sunny, with highs in the mid – high 70's every day.
The landscape was very lush and green, similar to Indiana in the summertime. We heard from locals that summer in Texas is pretty brutal, with it being too hot even to go outside, and much of the greenery turns brown. So I would say springtime is your best bet to visit!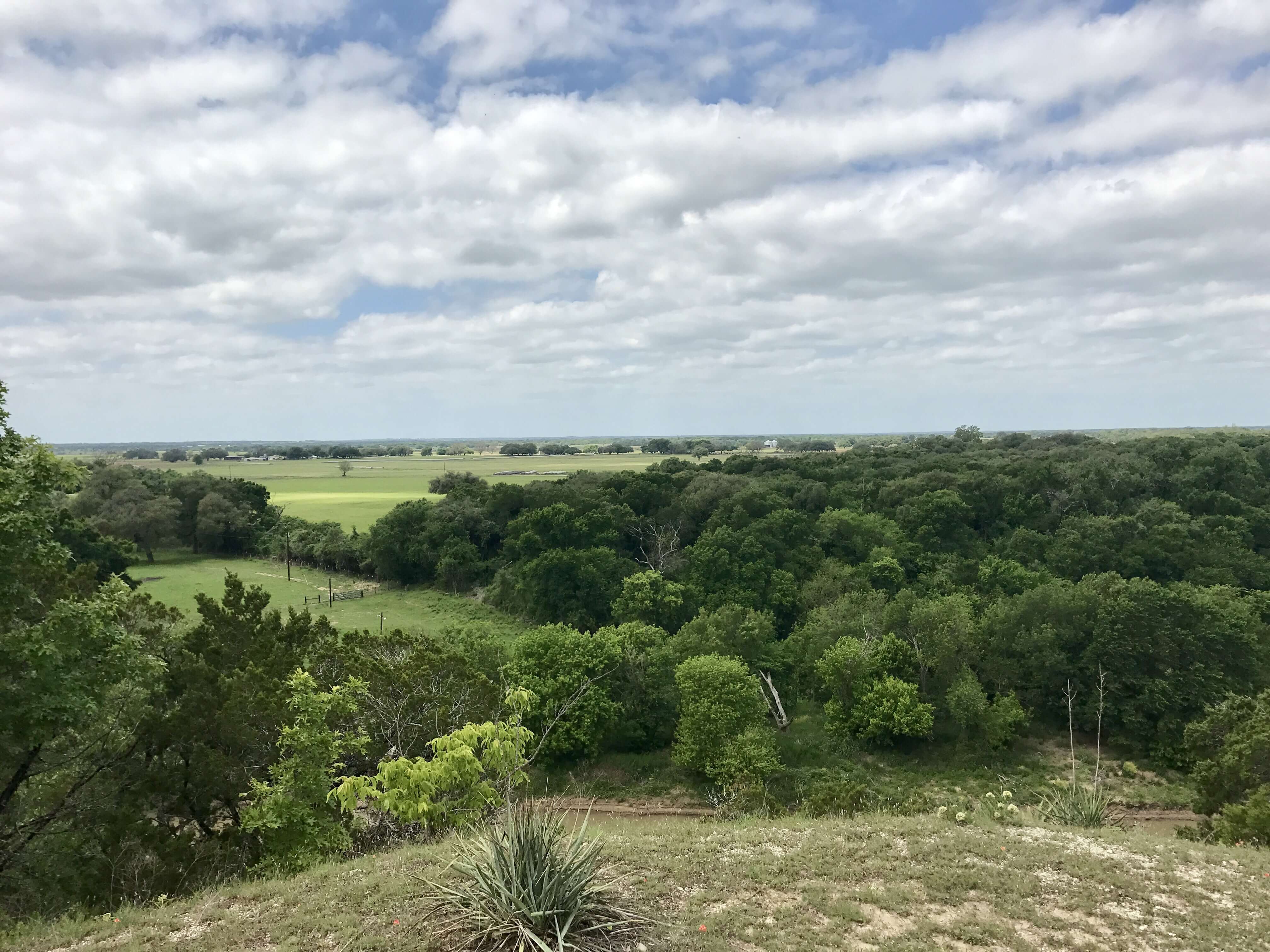 Magnolia Silos
Starting with the Magnolia Silos, this place was such an adorable retreat! And my mom and I were genuinely geeking out the whole time.
The Silos is a large "park" area right near downtown Waco, that includes their merchandise store, bakery, a large lawn with chairs, balls and games for kids, and various food trucks. We loved picking up some yummy lunch and smoothies, and enjoying them lounging on the lawn, soaking up the sun! There are even swings for children, and a small garden area, including a garden shop.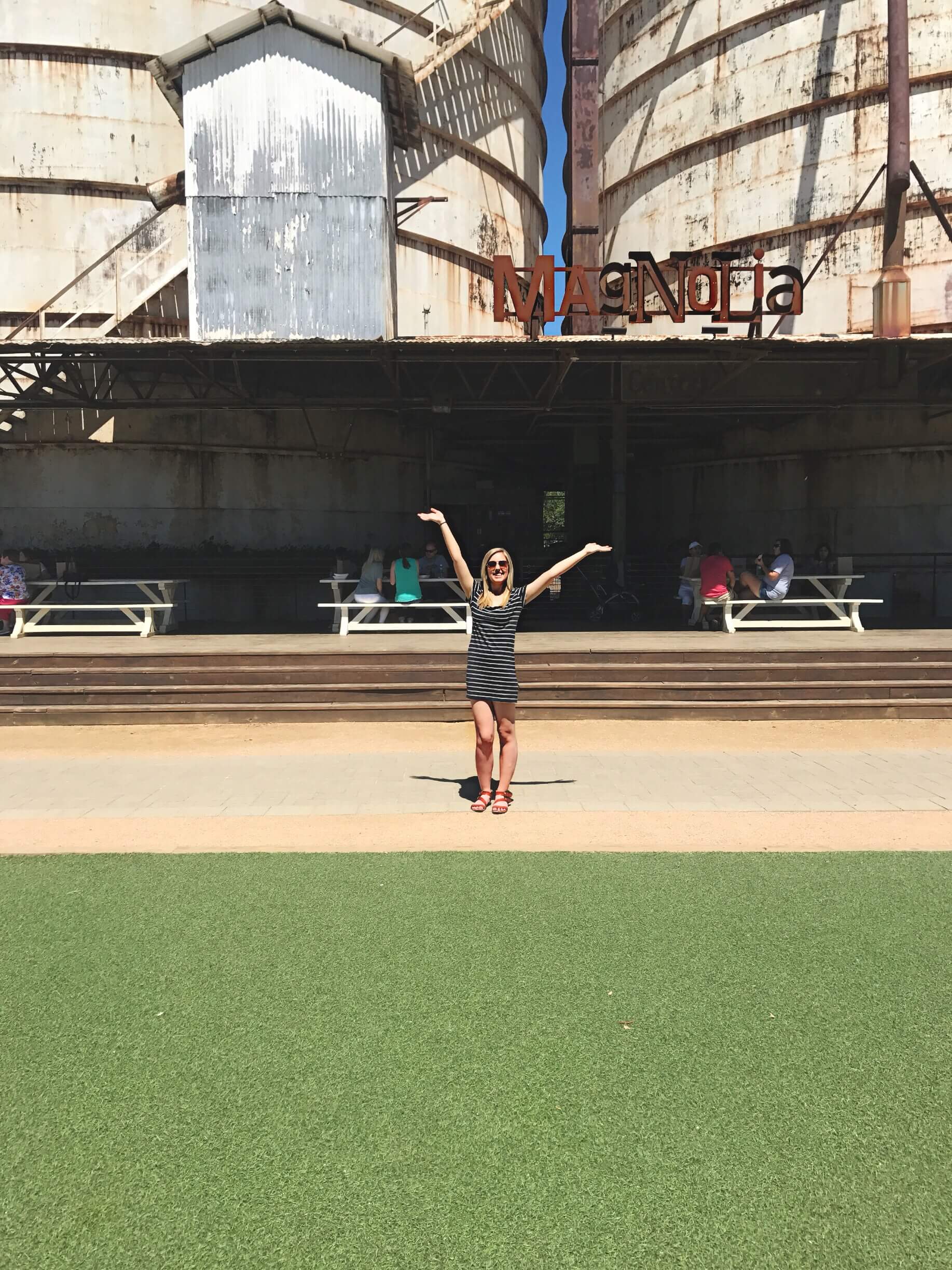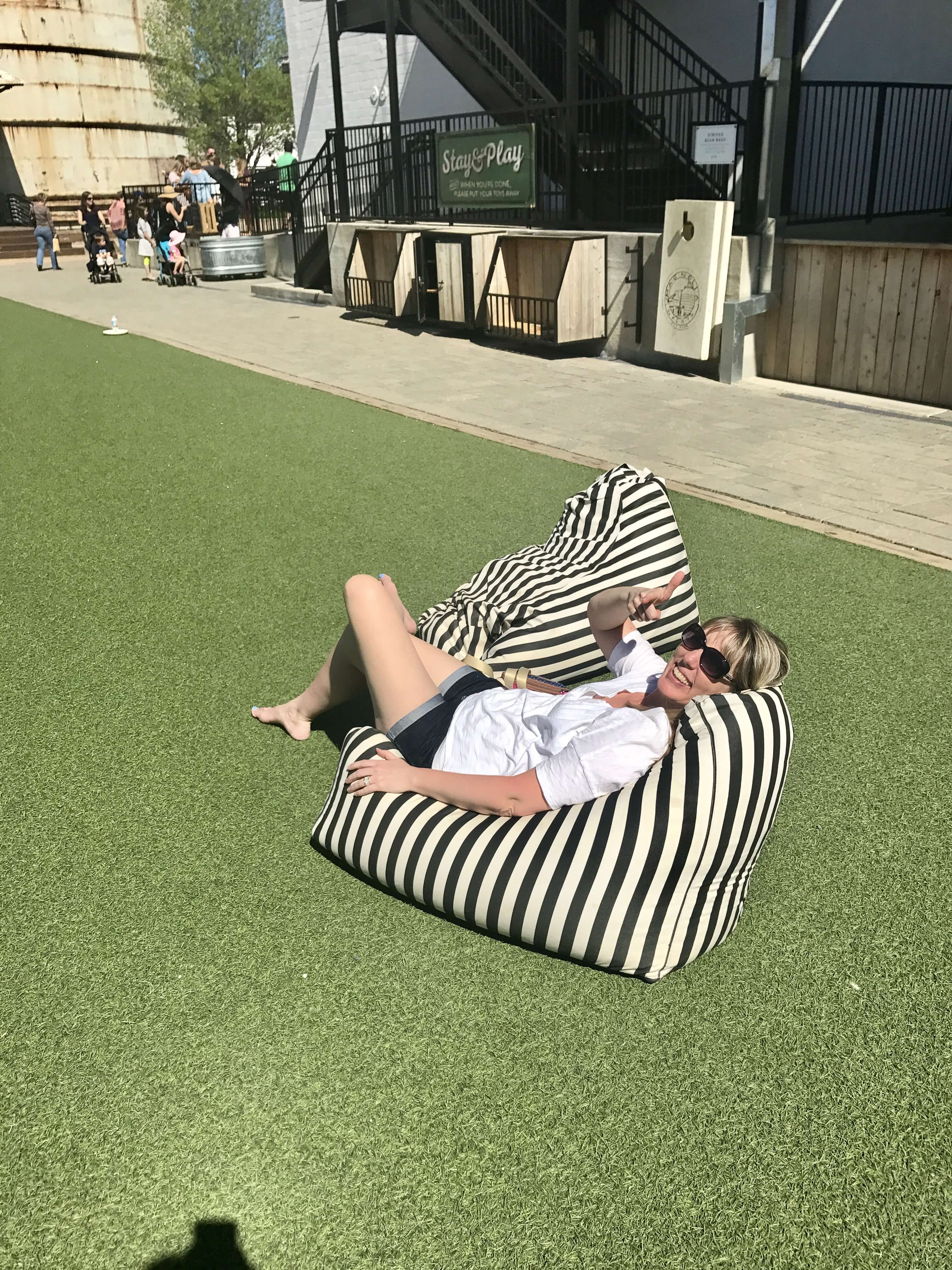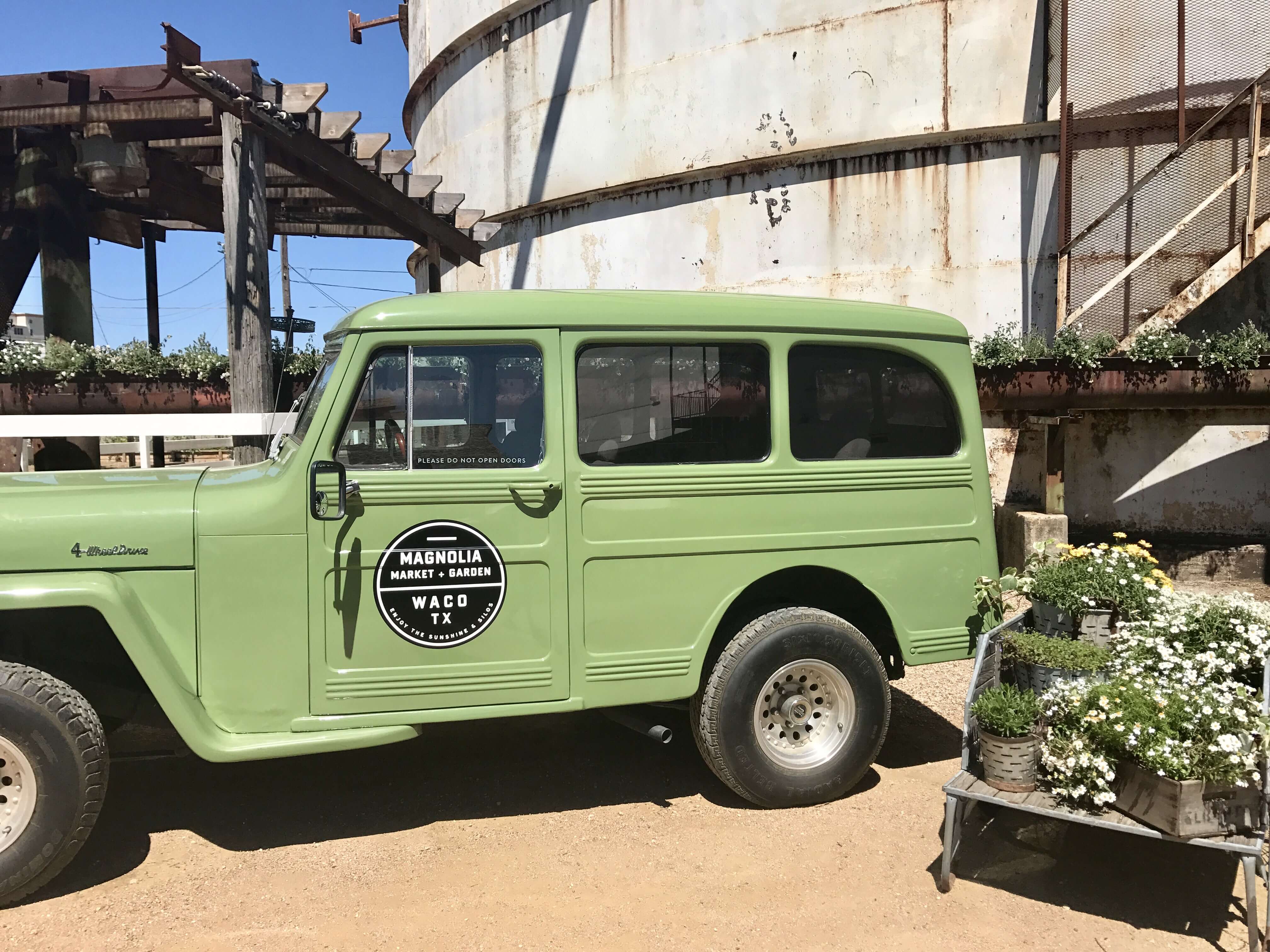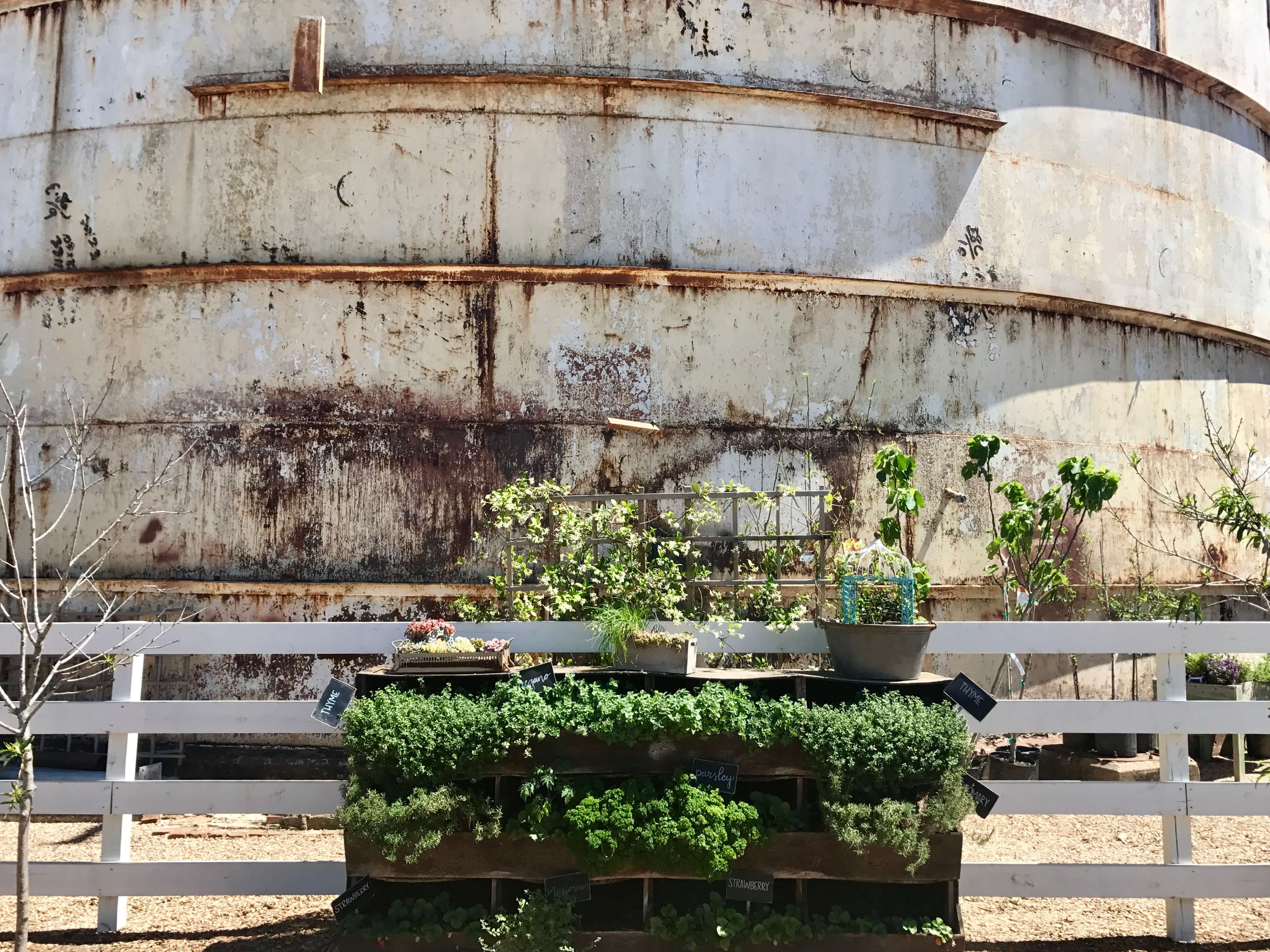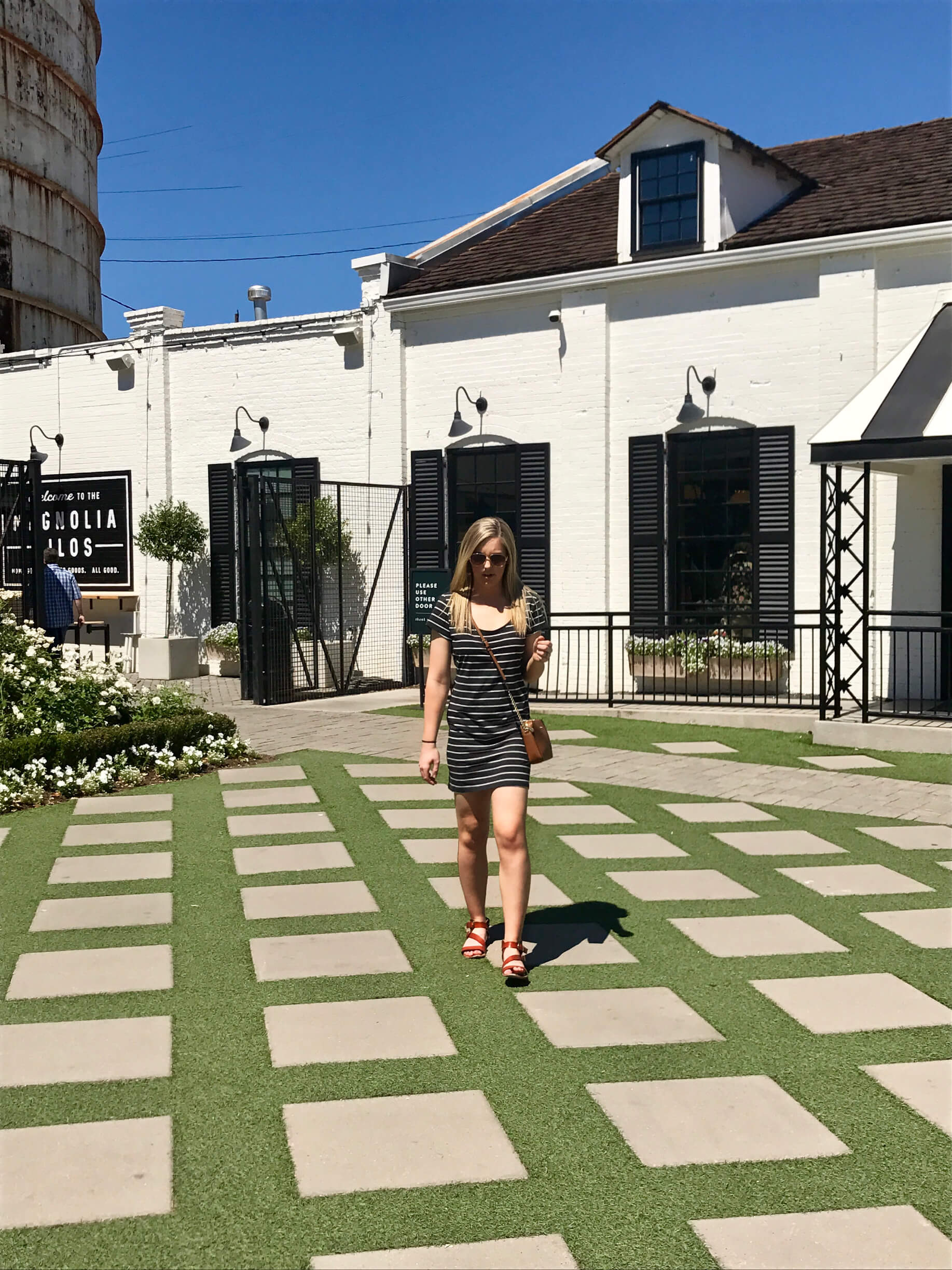 We shopped in the store for hours. Seriously! It was huge, and I have to say, very crowded. However, the employees are extremely friendly and helpful, and keep the store organized and running smoothly! We had to be mindful of what we were buying to make sure we could fit it back in our carry-on's, but we got to pick up a few goodies!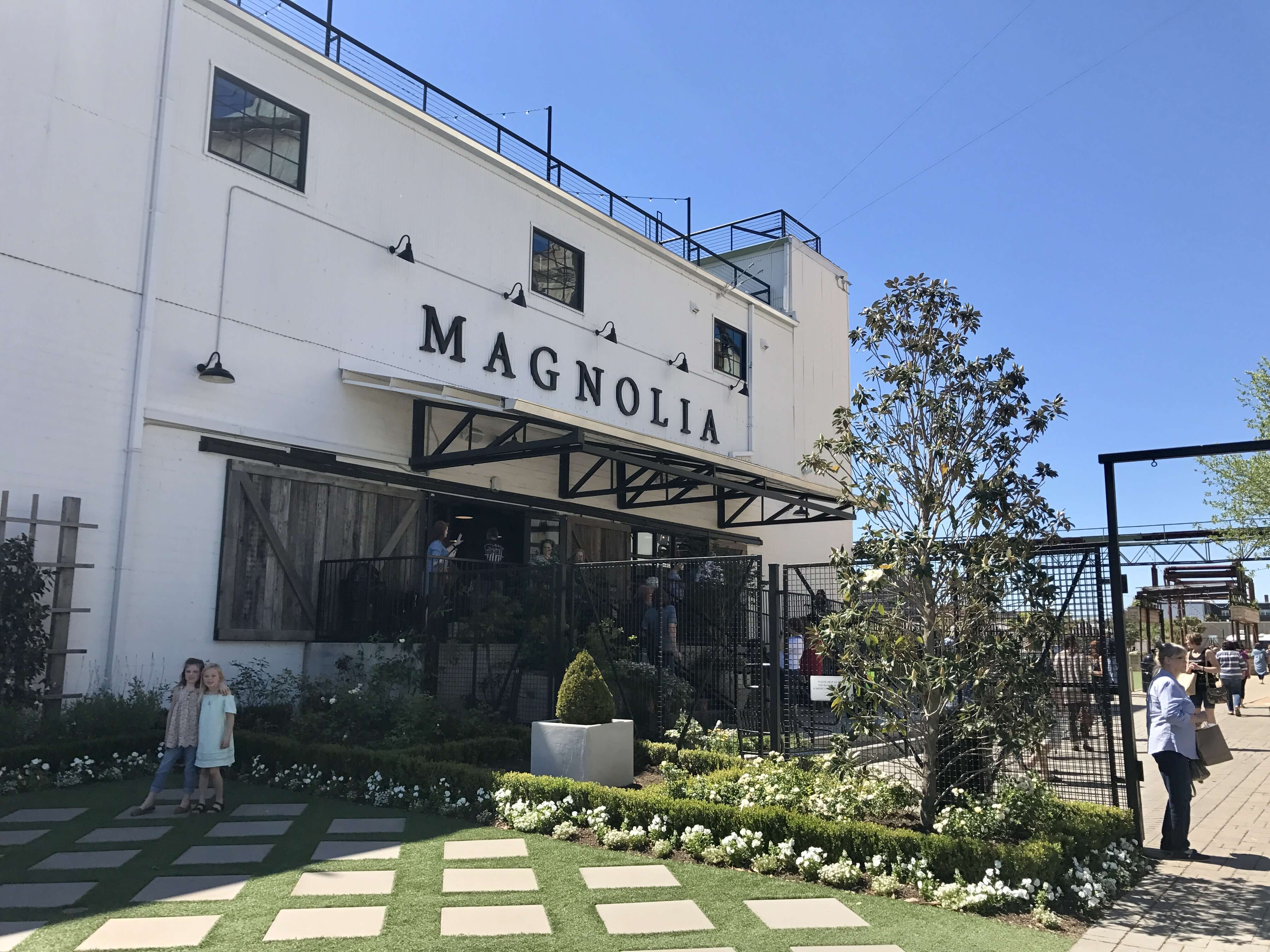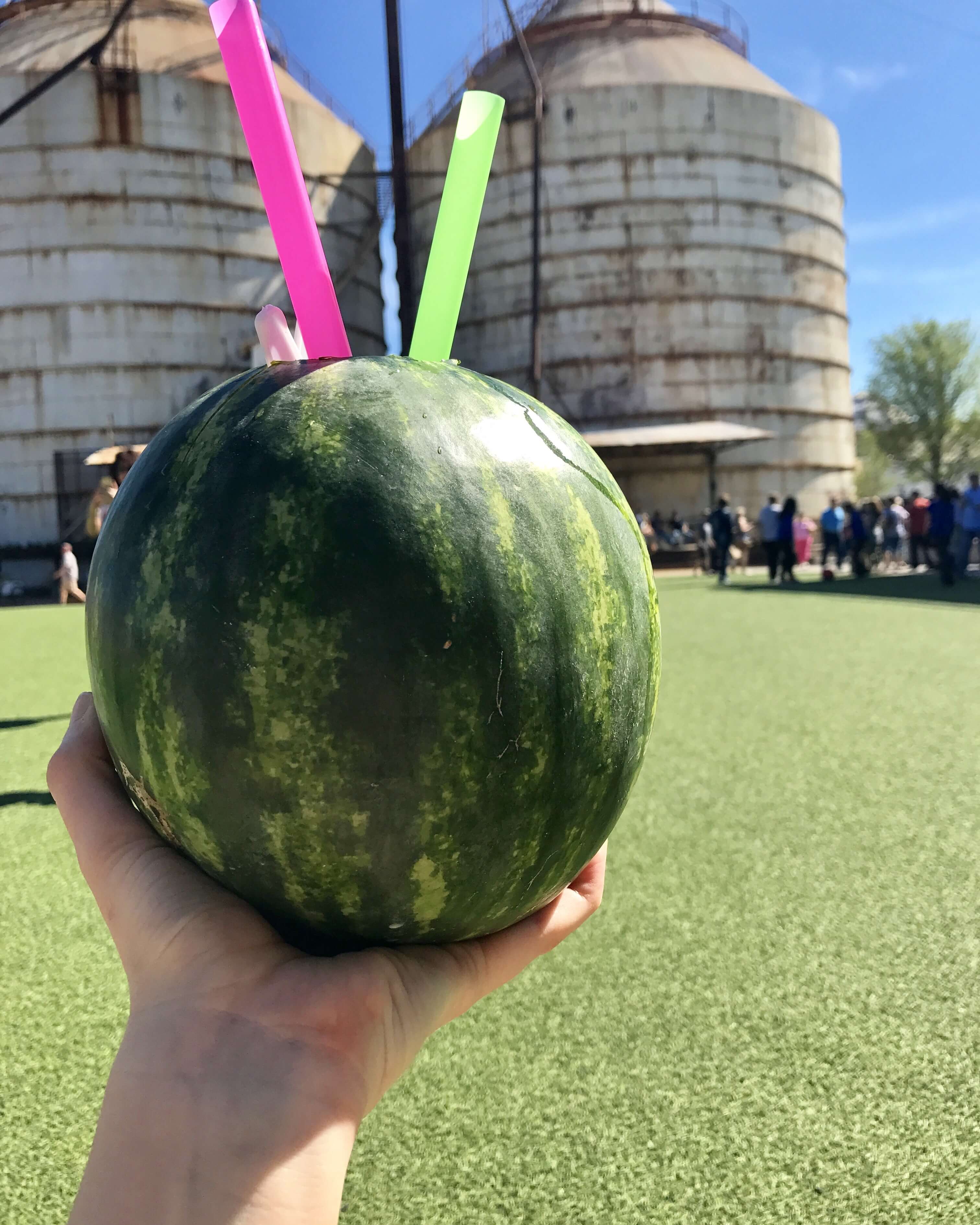 Silos Baking Co.
We actually came back the next day to go to the bakery. The line was always out the door, but again, very organized, so it went quickly. We both picked up a cupcake to try, and they were delicious!
The inside of the bakery is small but adorable.
Of course.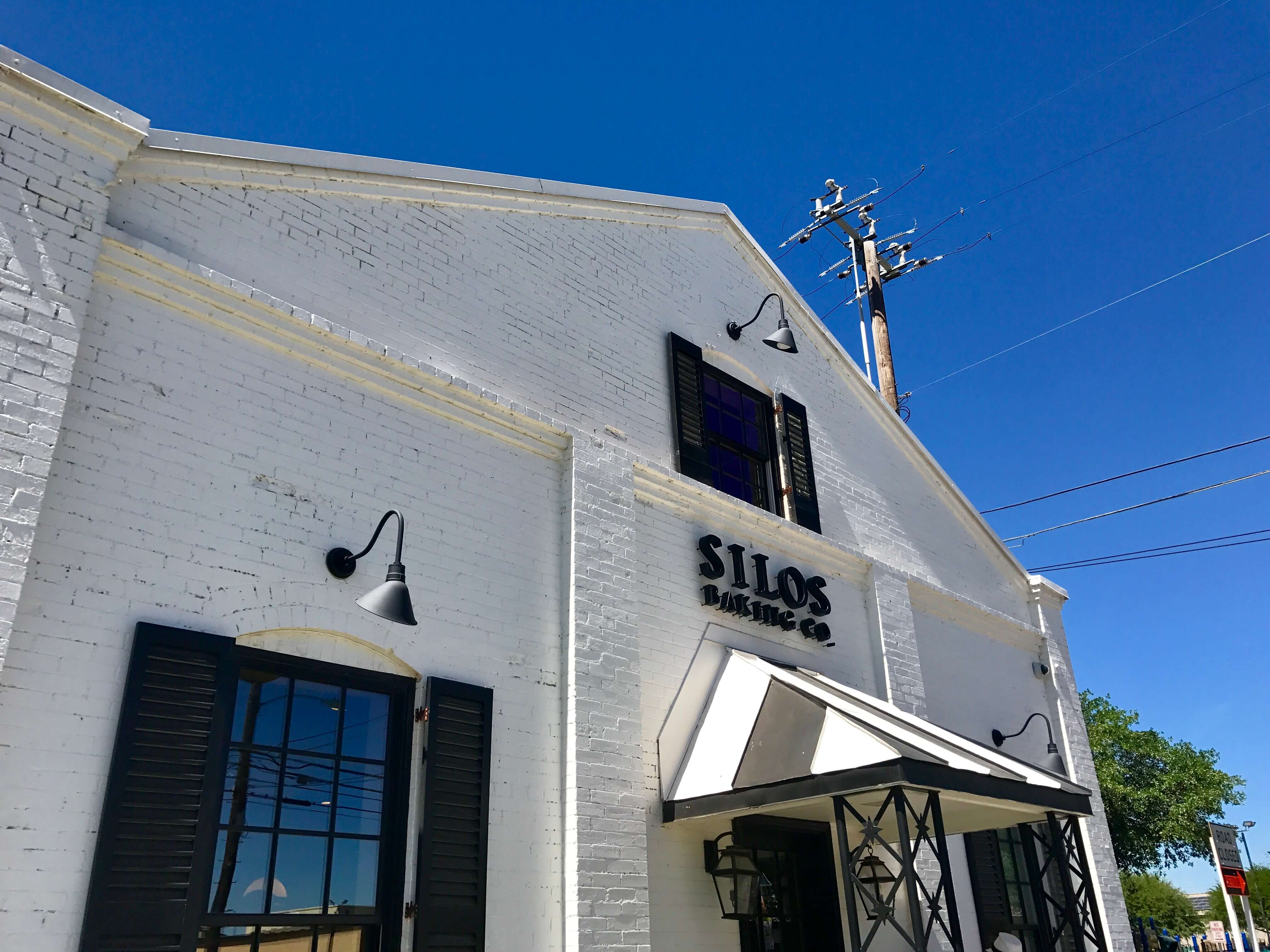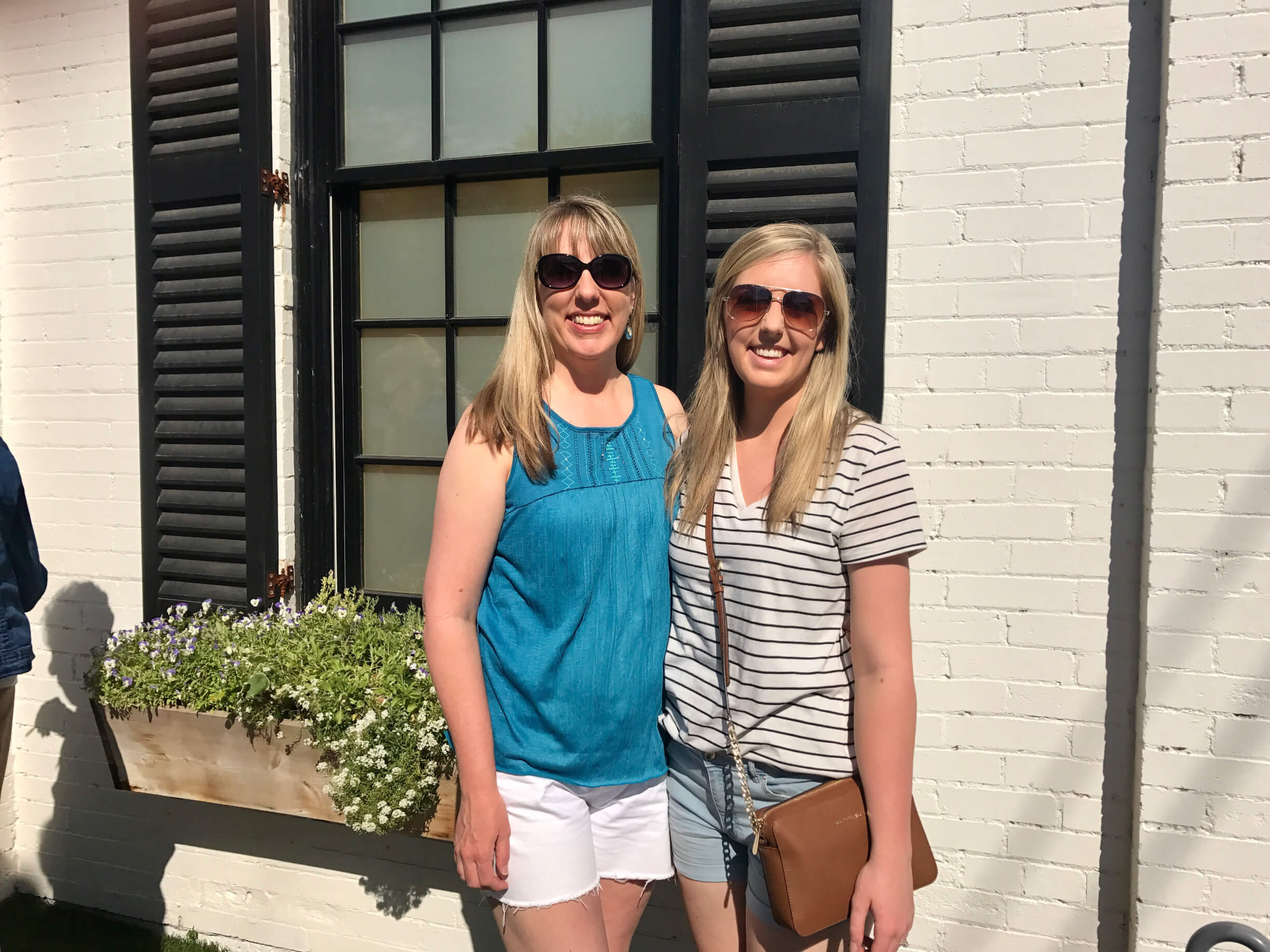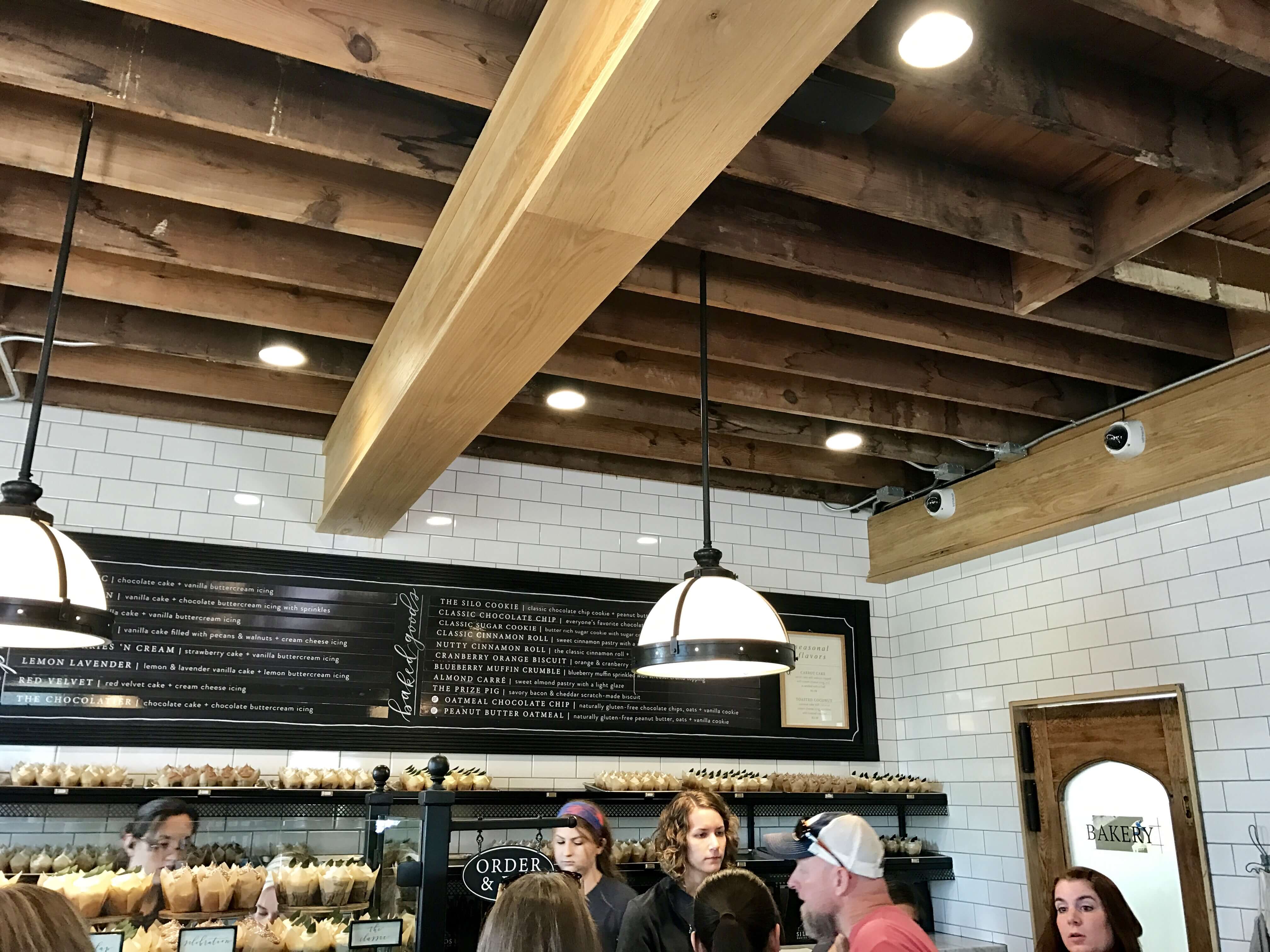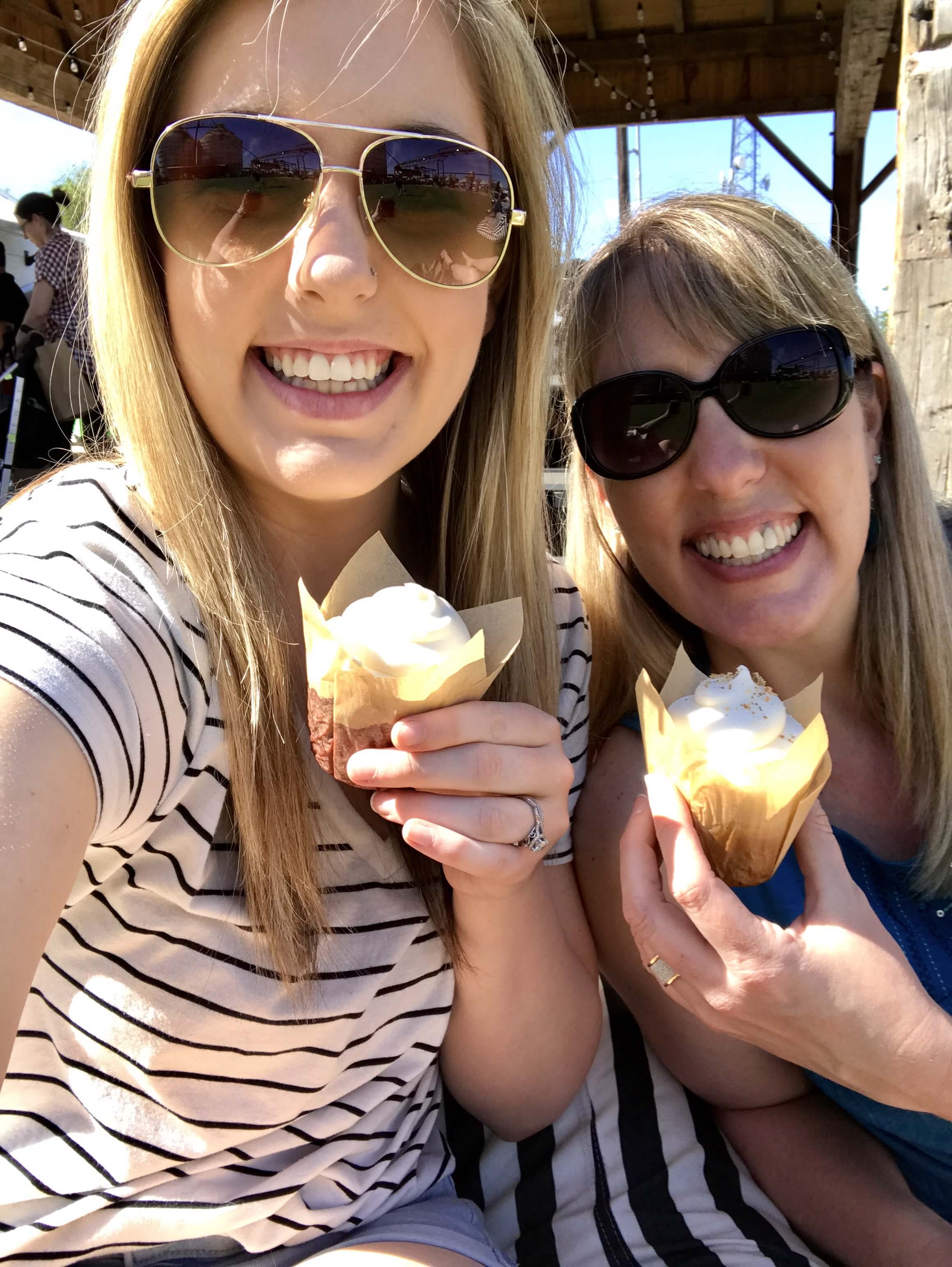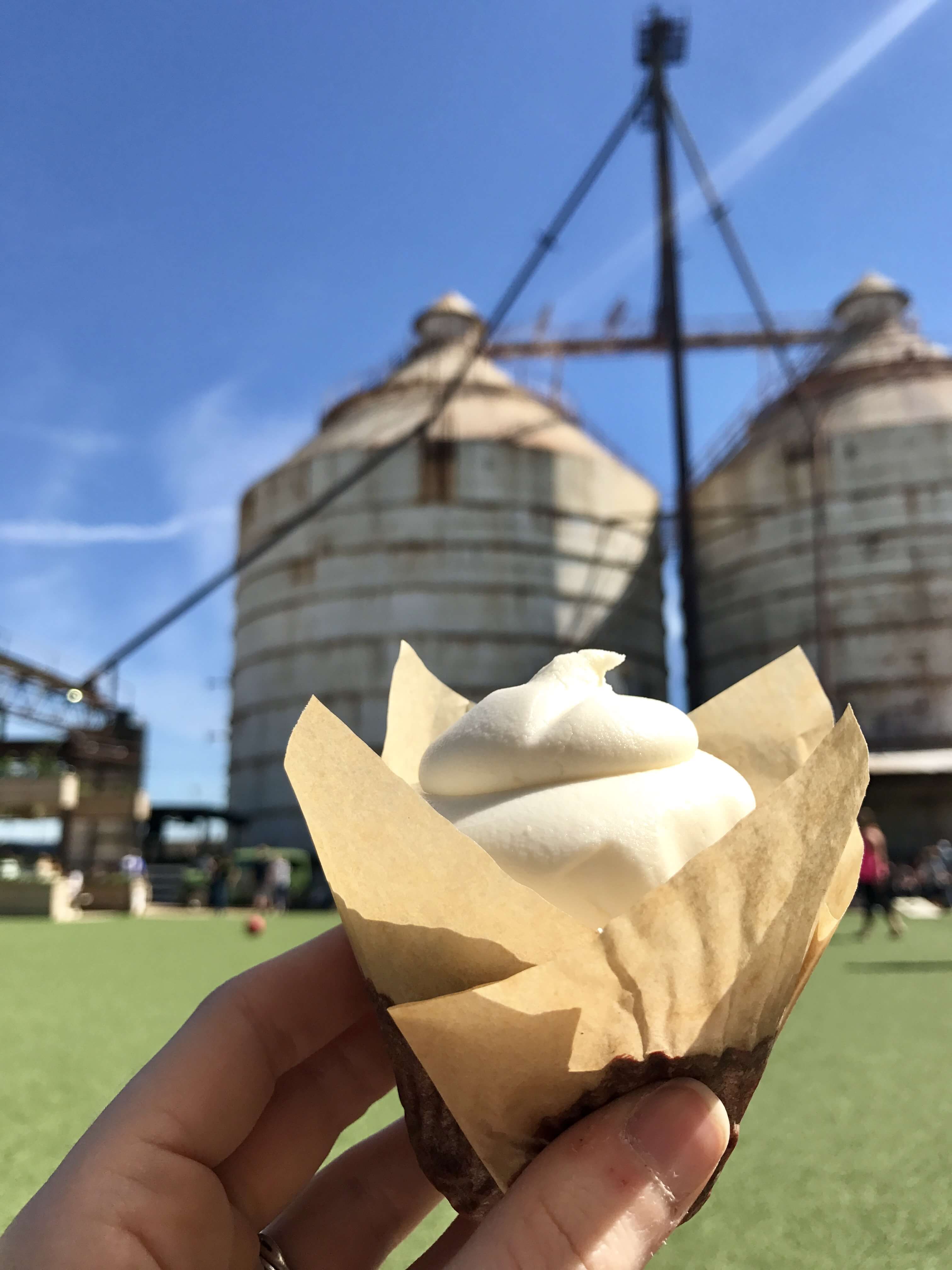 Homestead Heritage
Another site we visited was The Homestead Heritage. This was about 20 minutes from Waco, but we got some beautiful views of Texas scenery! We originally came here to go to (what we heard was) Joanna's fave restaurant: The Homestead Cafe. This was delicious. Everything was made from crops grown right on the 550-acre farm, so it is fresh and yummy!
We saw some amazing views and even came back the next day for horseback riding in the hills.
We were lucky enough to meet a farmer that lives on the Heritage, and he showed us around to their greenhouses (sustained from water coming from a giant fish tank!), and even an underground cheese cave (yes, that's a thing), where cheese is stored to ferment for years! Learn more about Homestead Heritage and what they do by clicking here.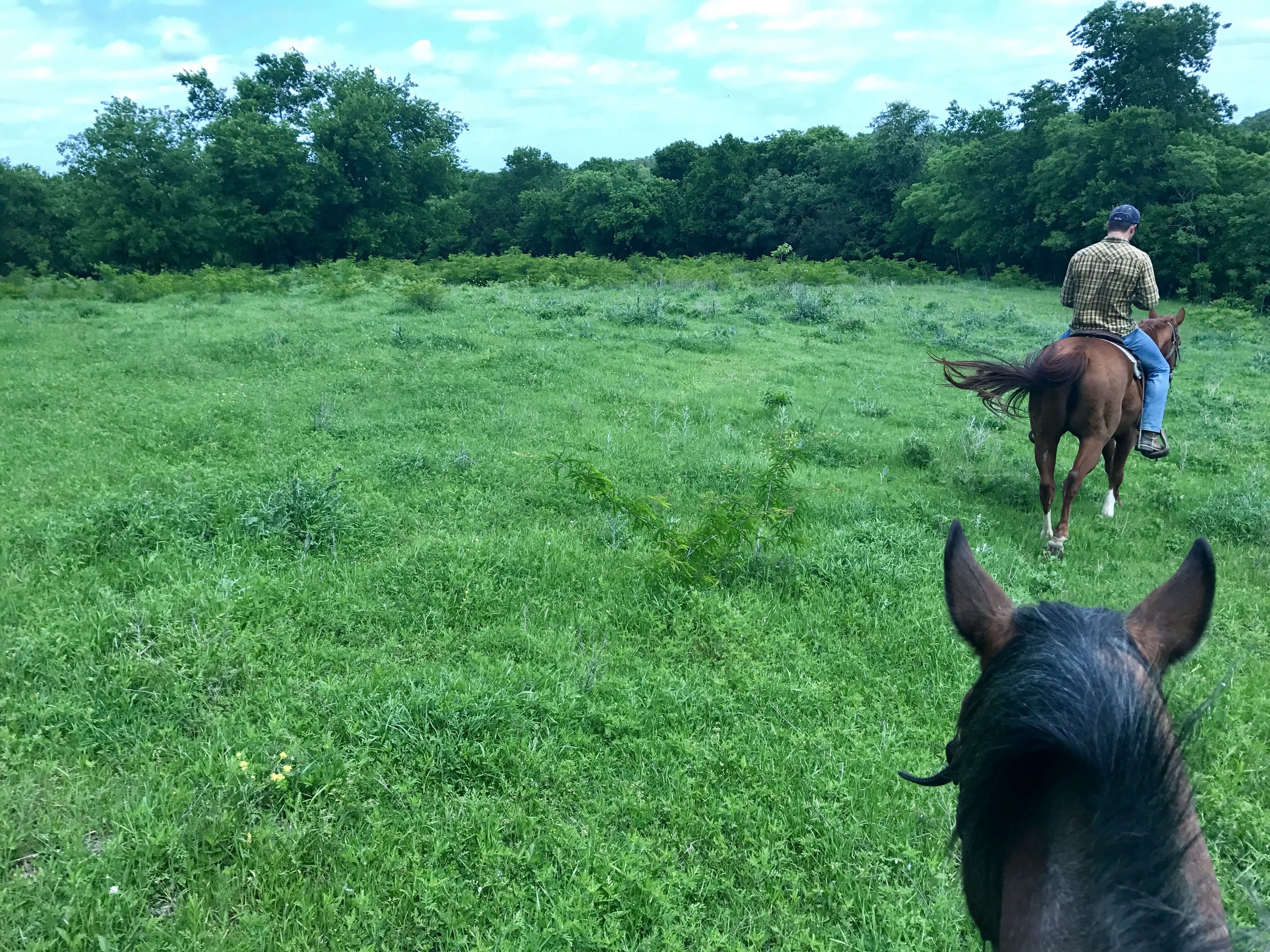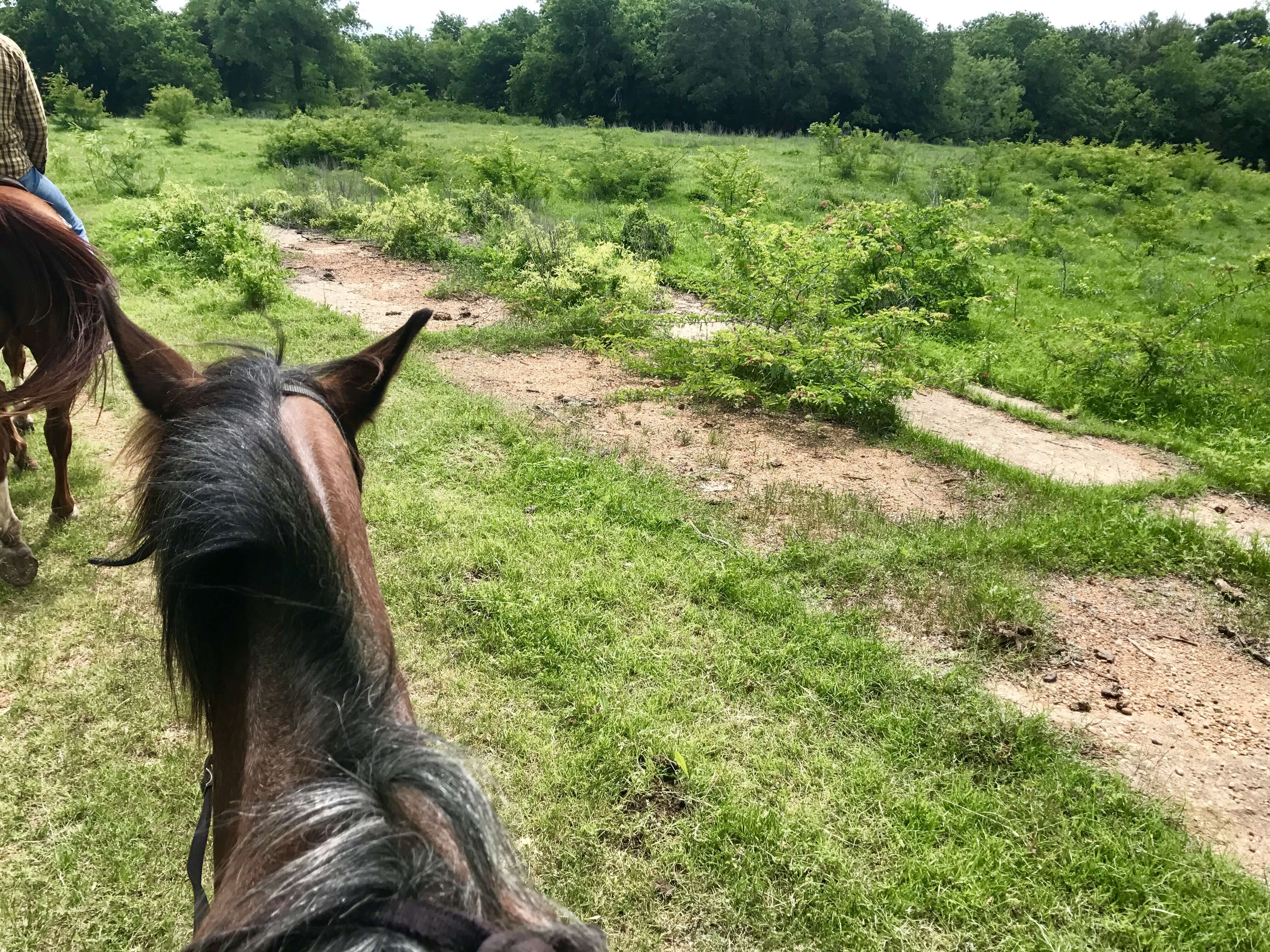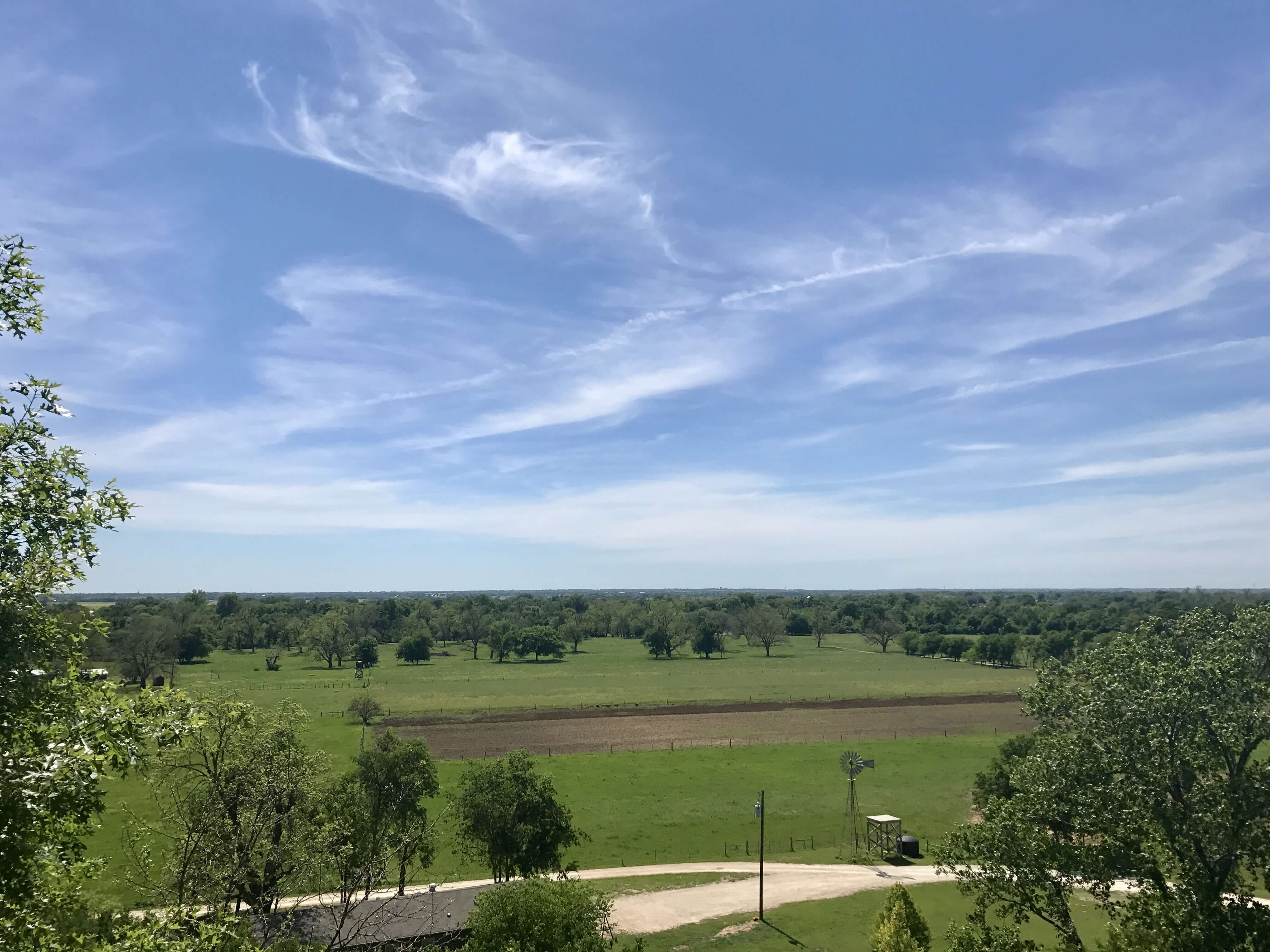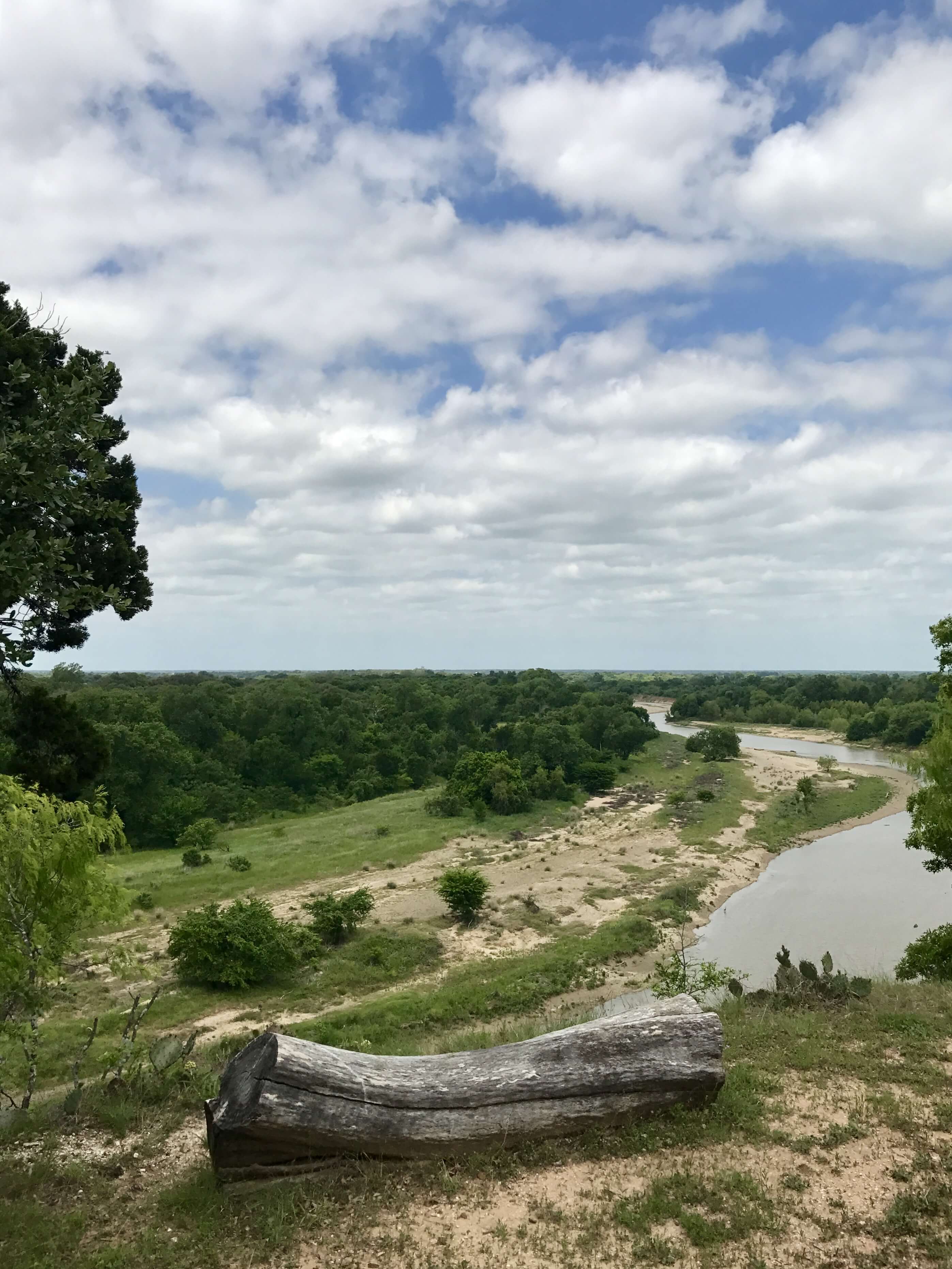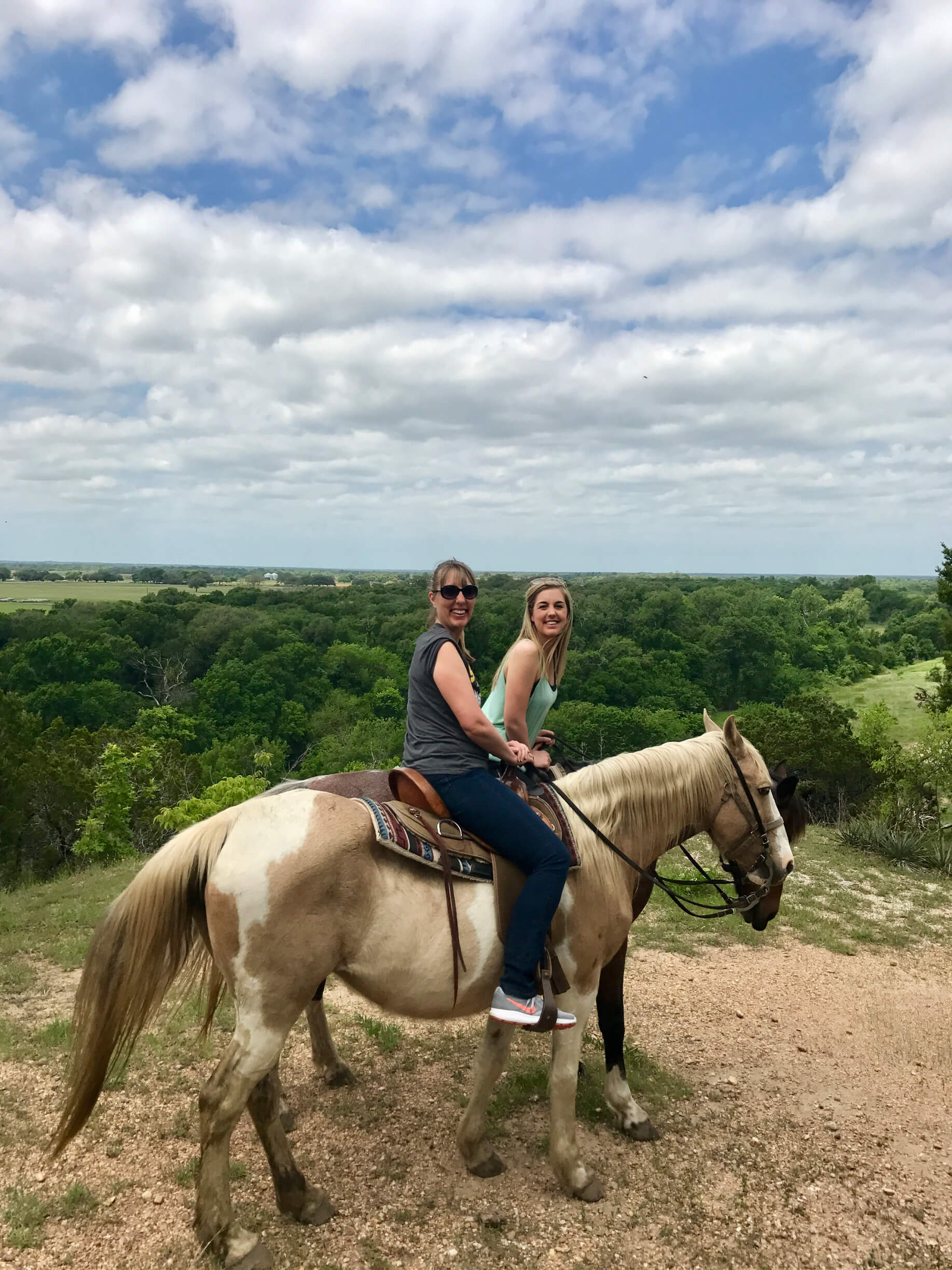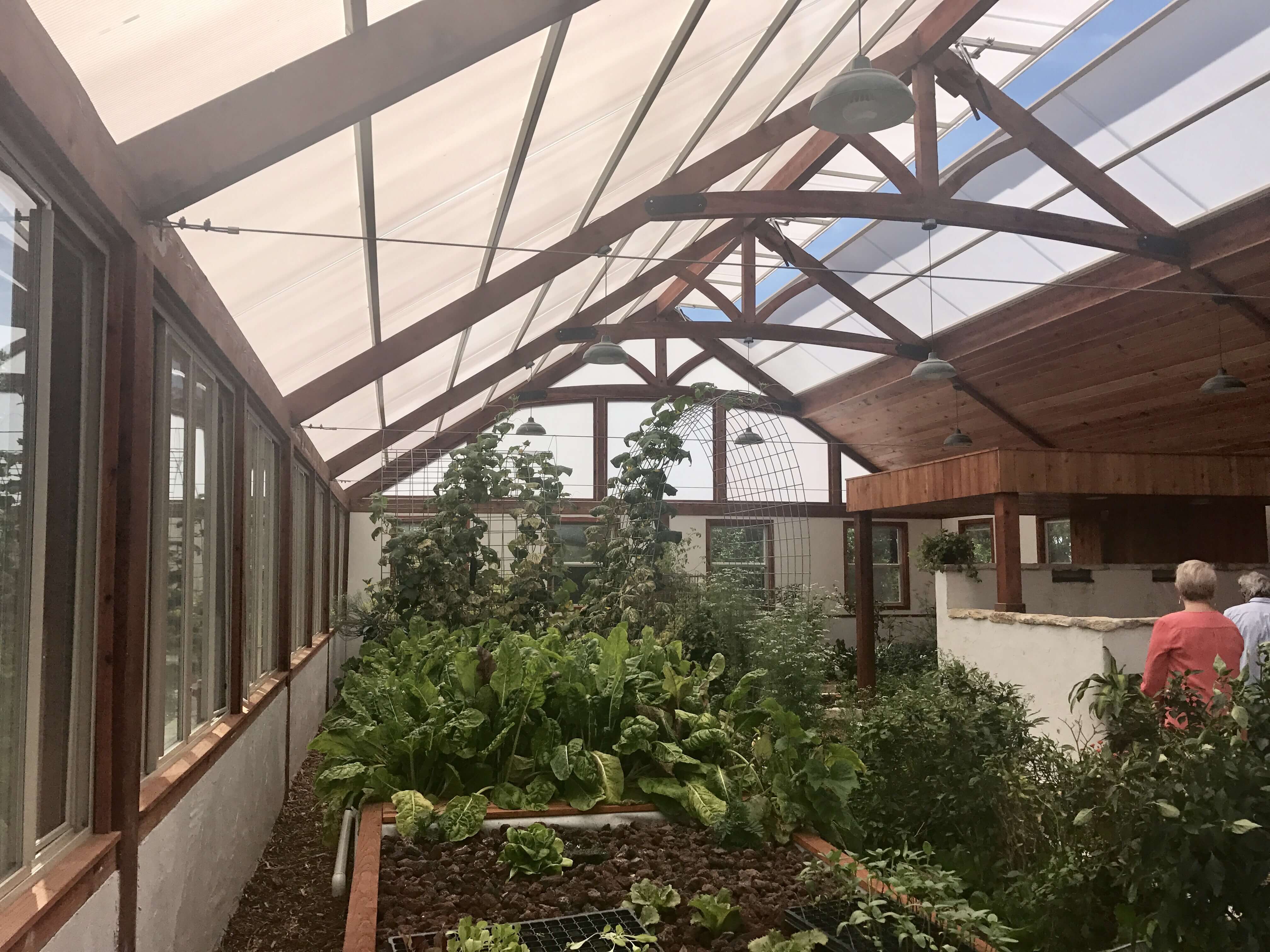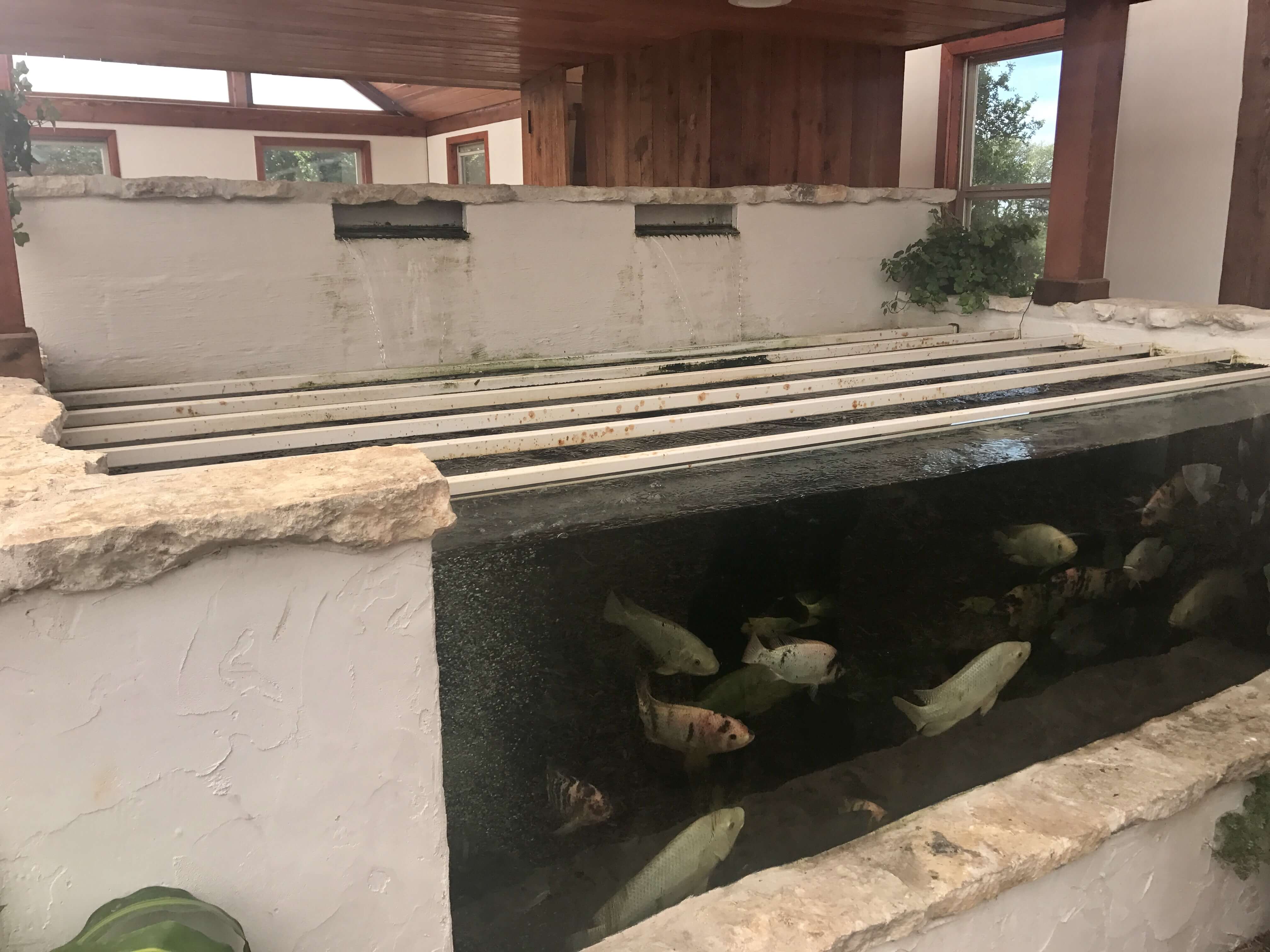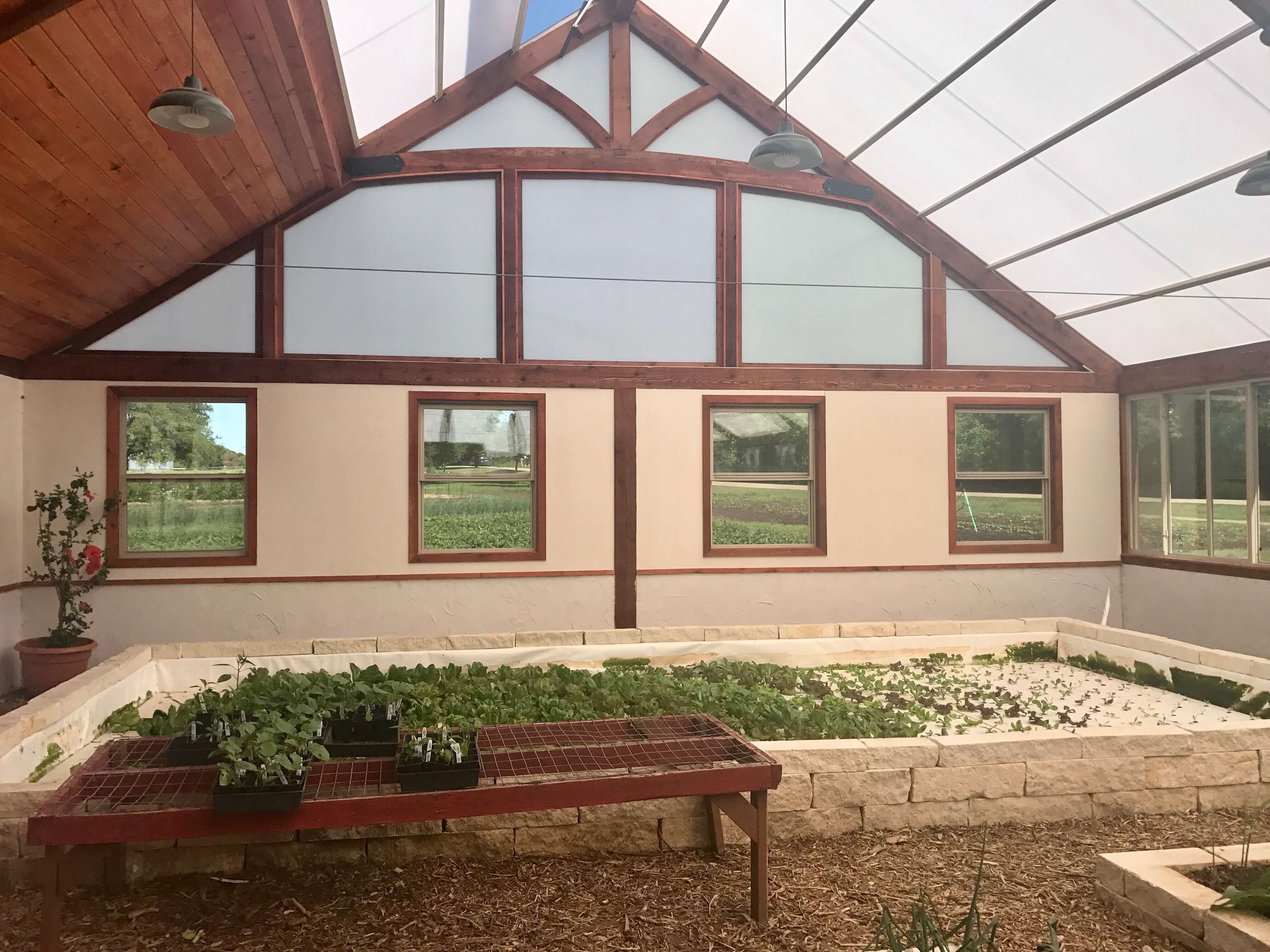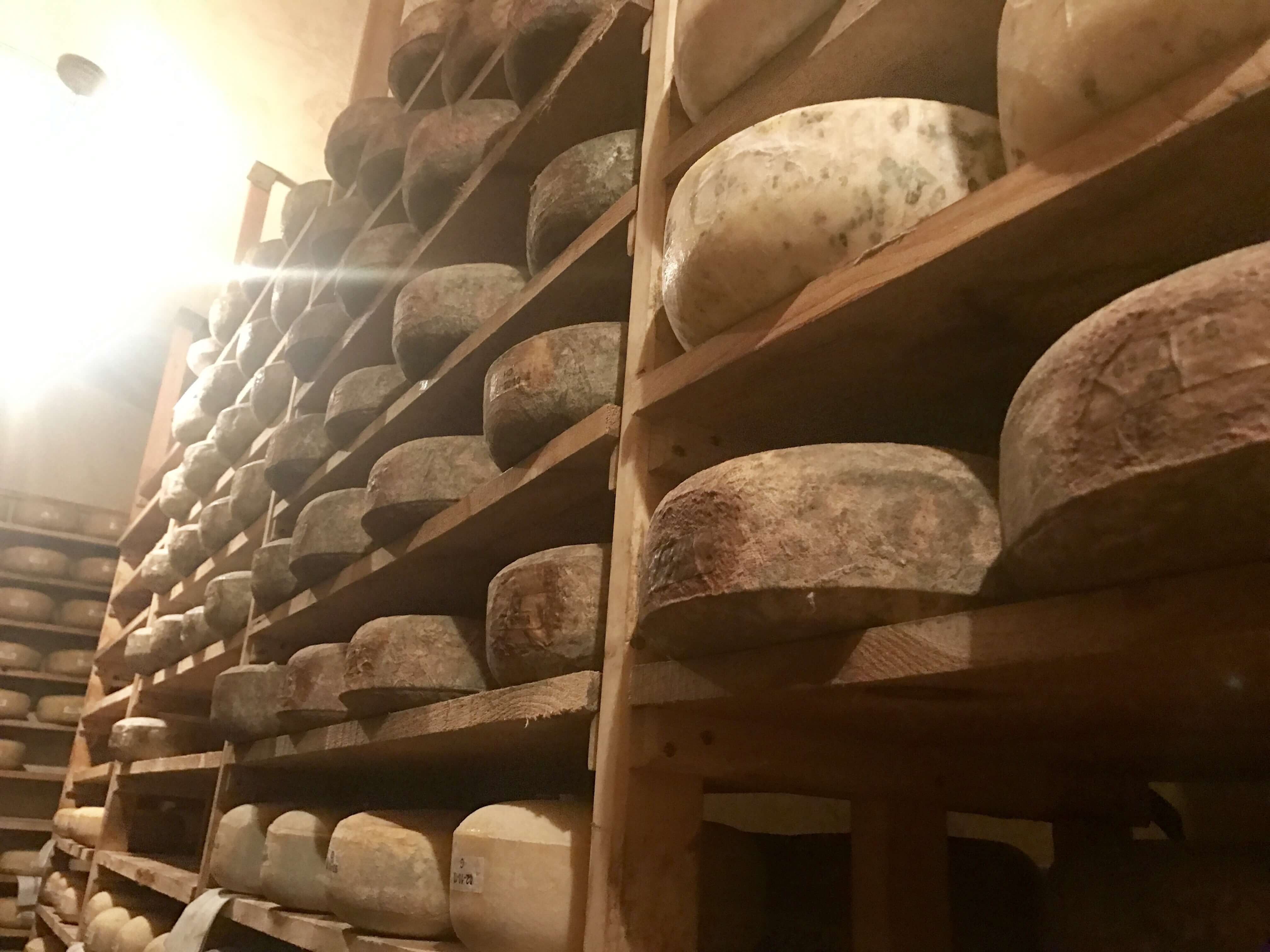 Cameron Park
We also go to do some beautiful walking through a park in Waco!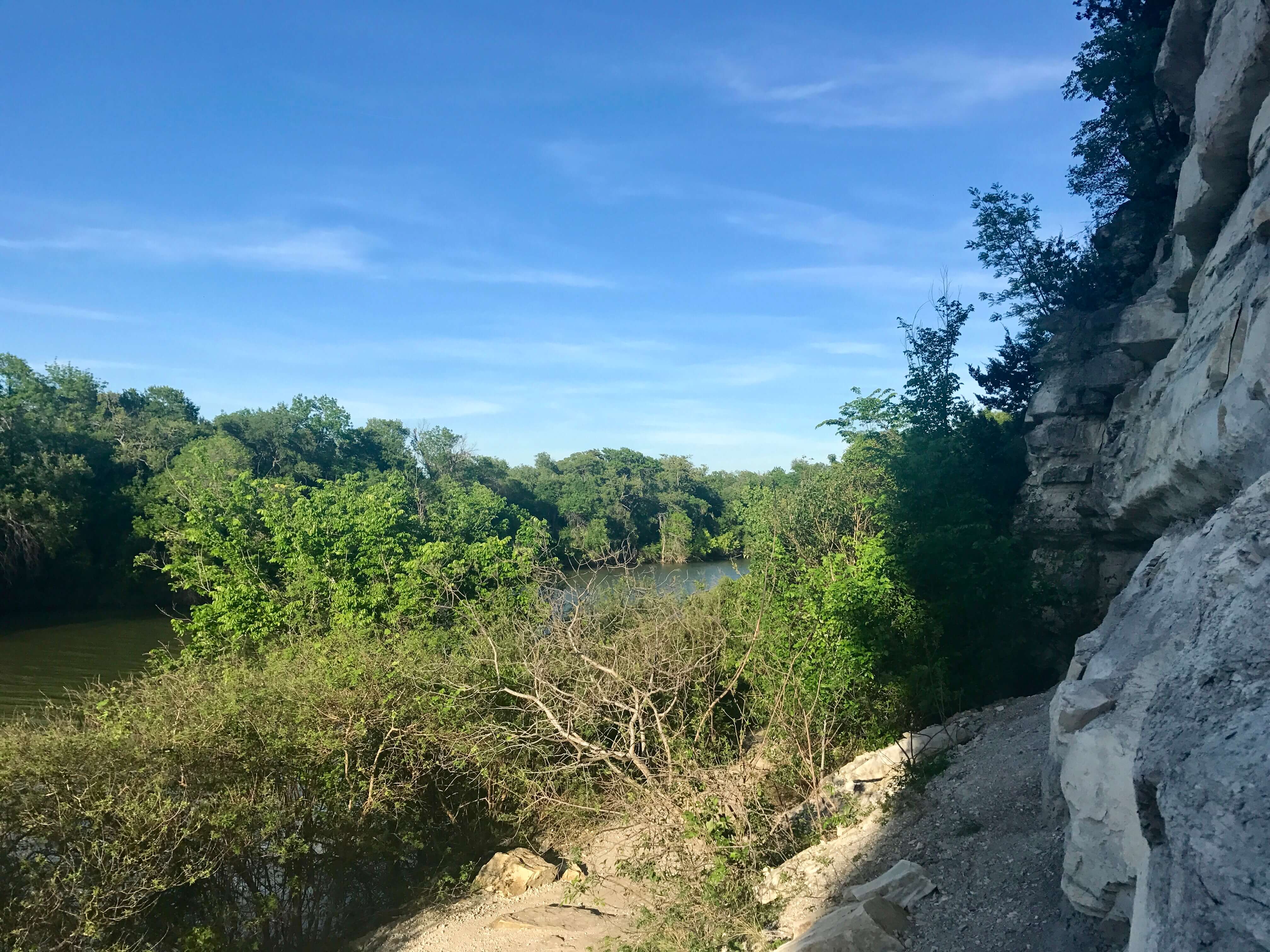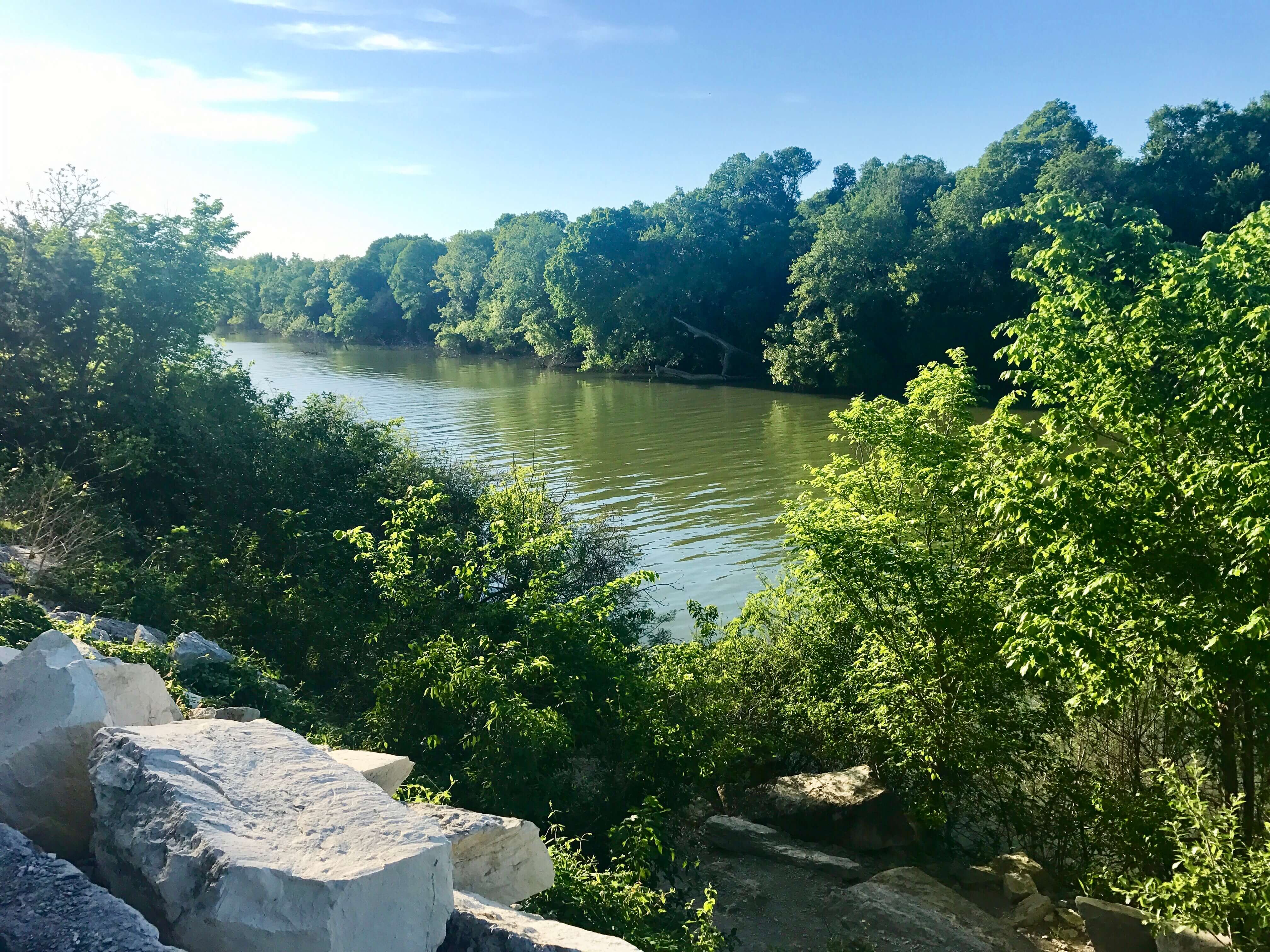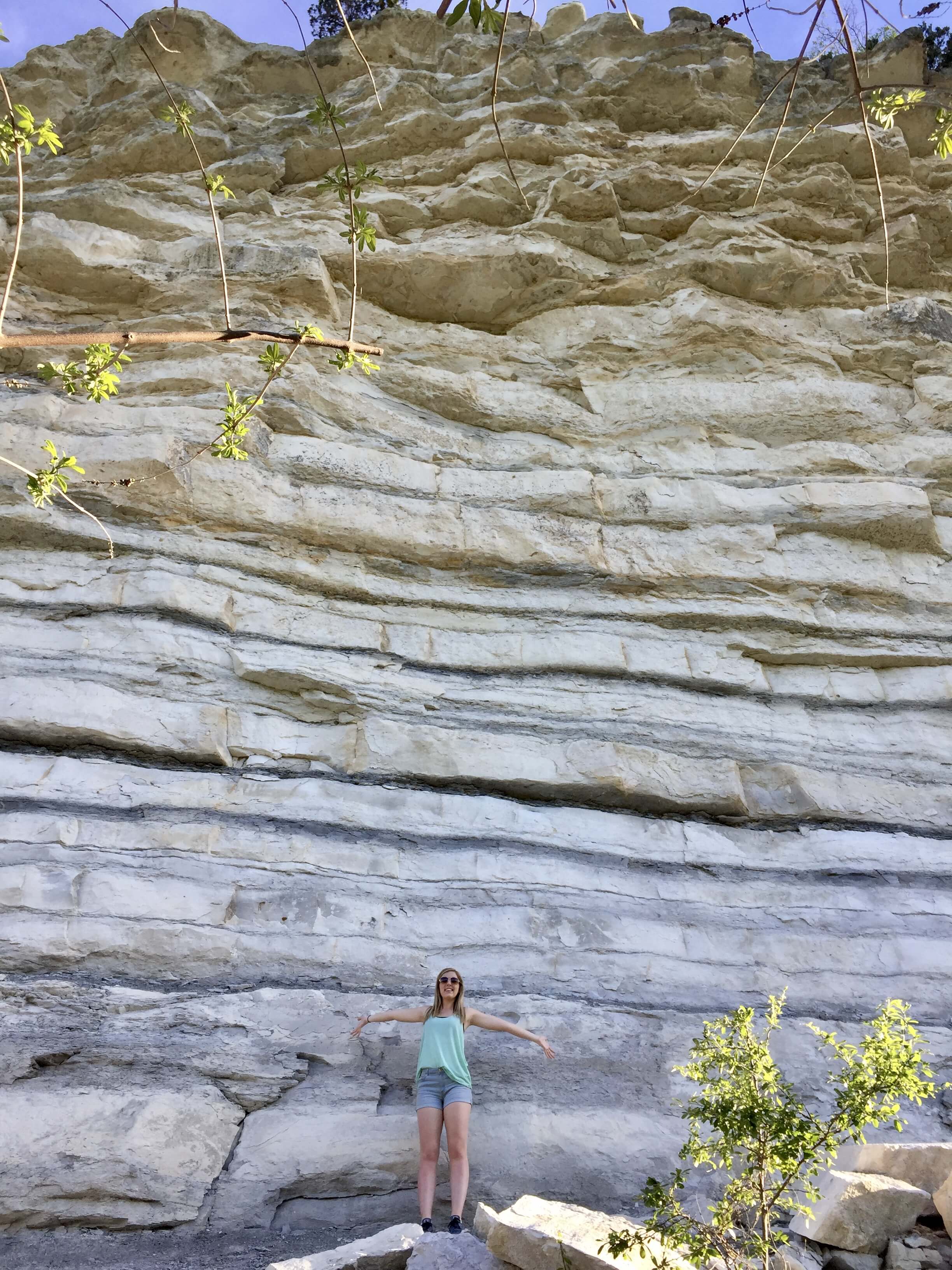 For Fixer Upper Fans
Finally, we had to see some of the lesser-known sights, that we had read about in the book. This included Joanna's original, small store, Common Grounds Coffee House, Harp Design Co, the Magnolia Villas, and some of the remodels from the show! Again, these may only seem interesting if you are major fans…but we are.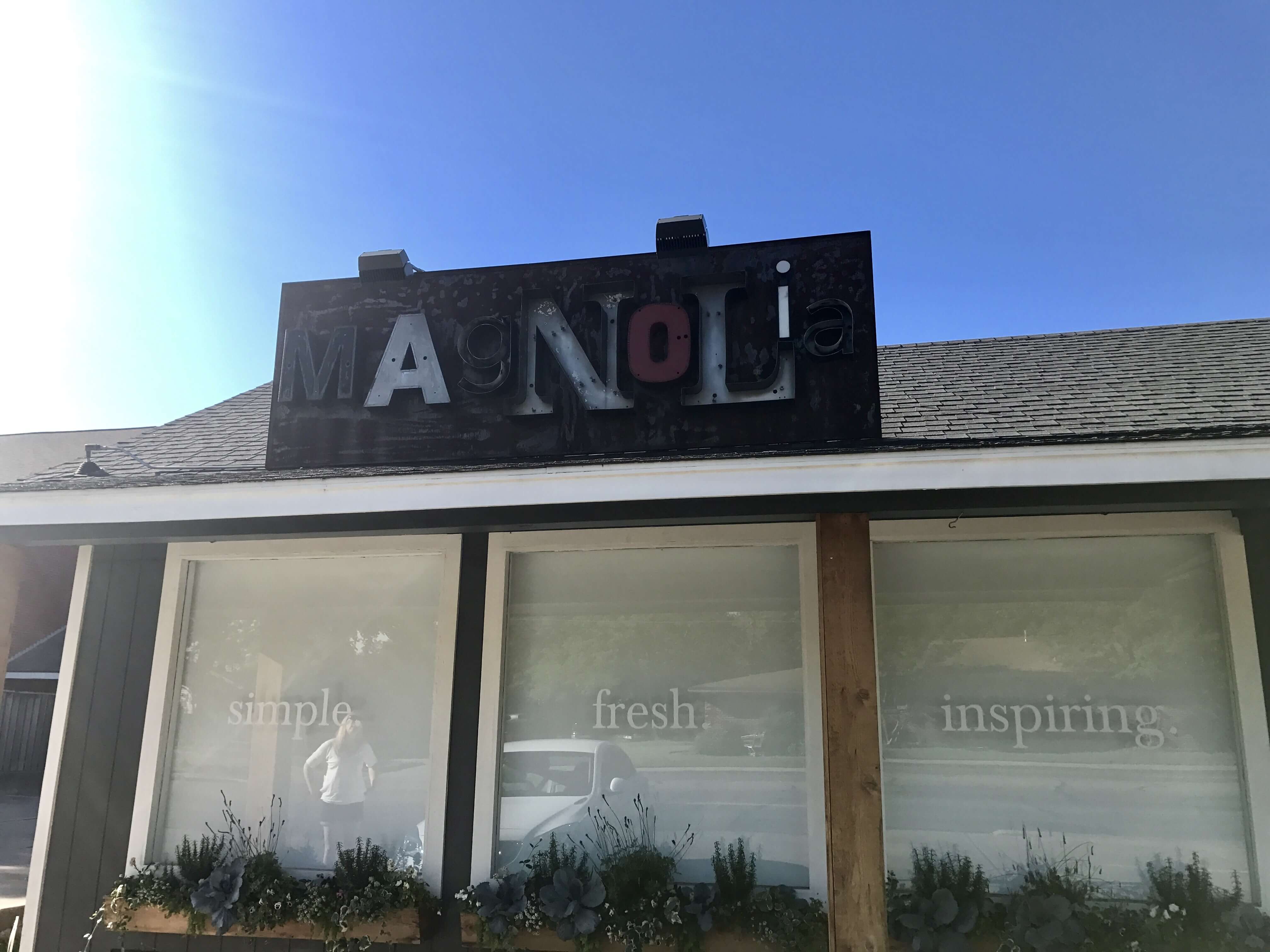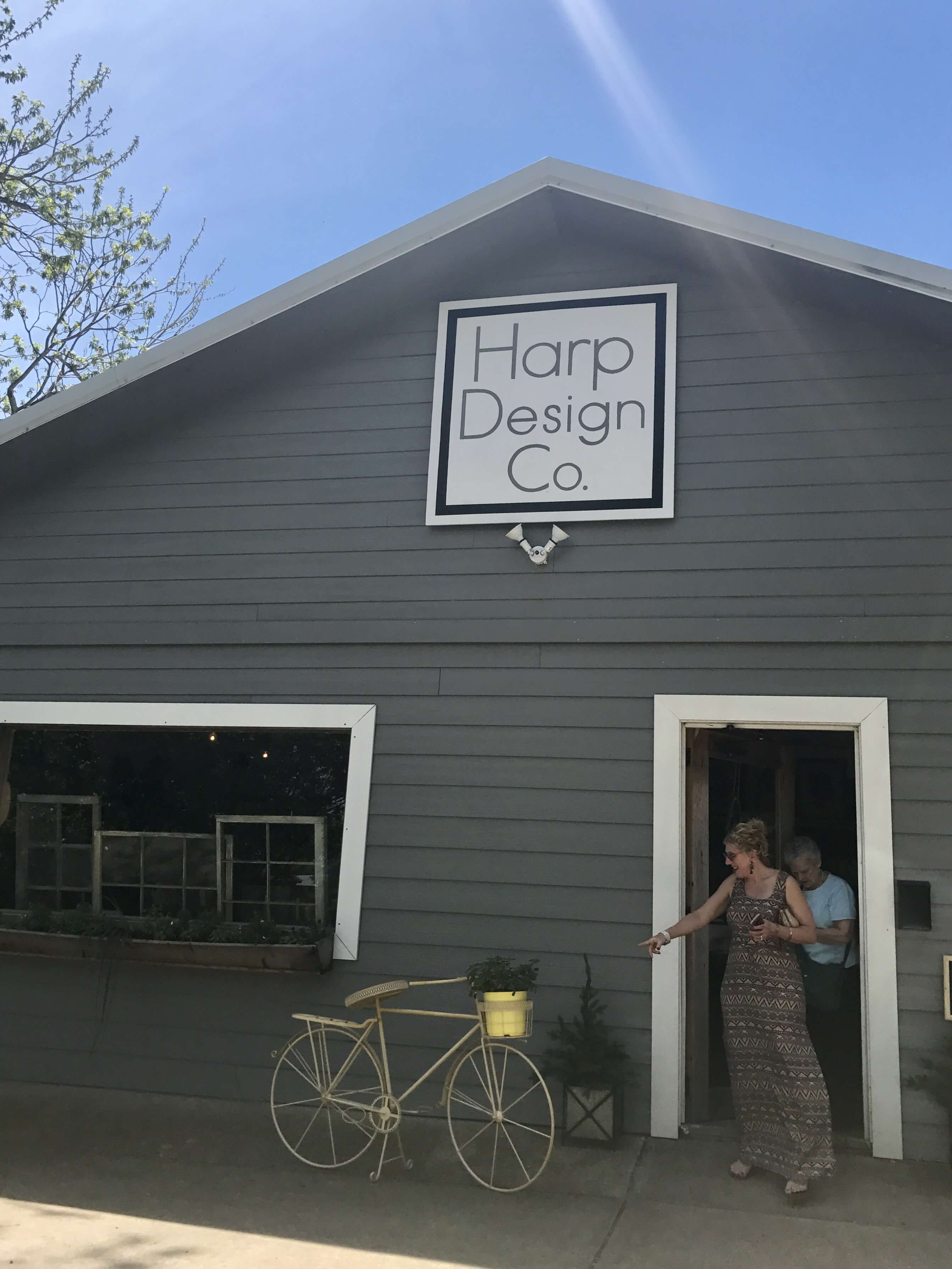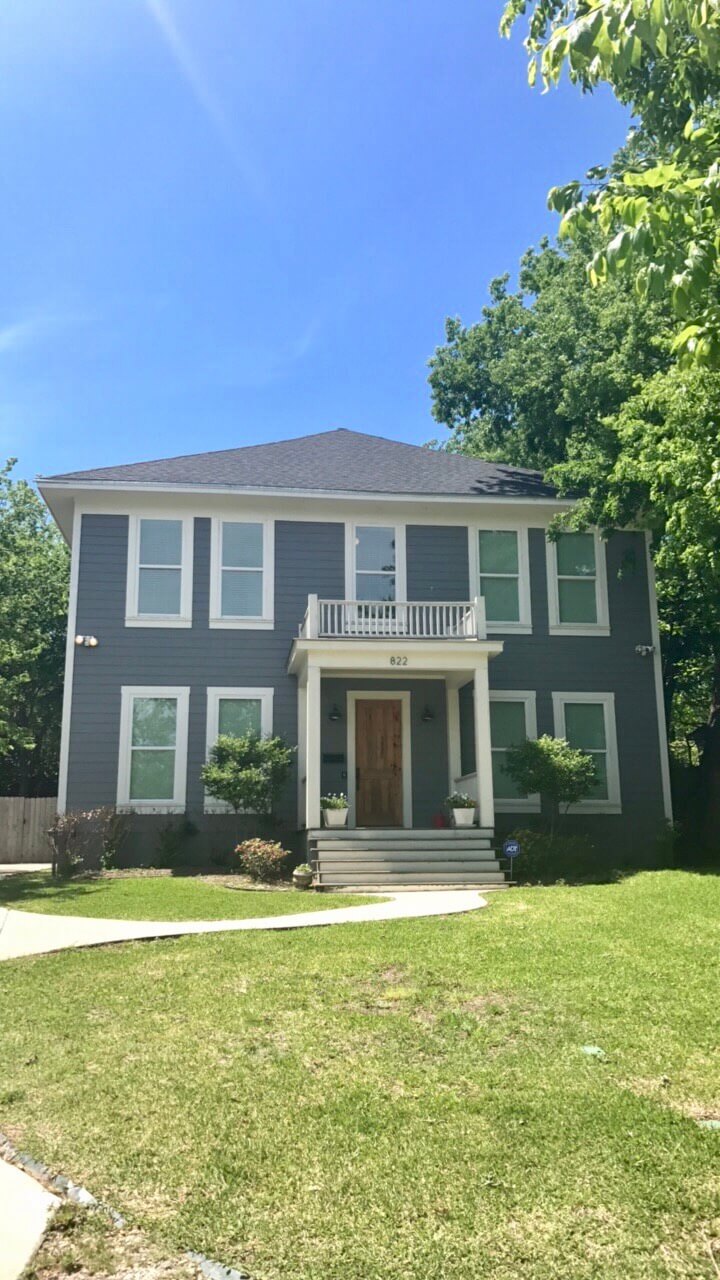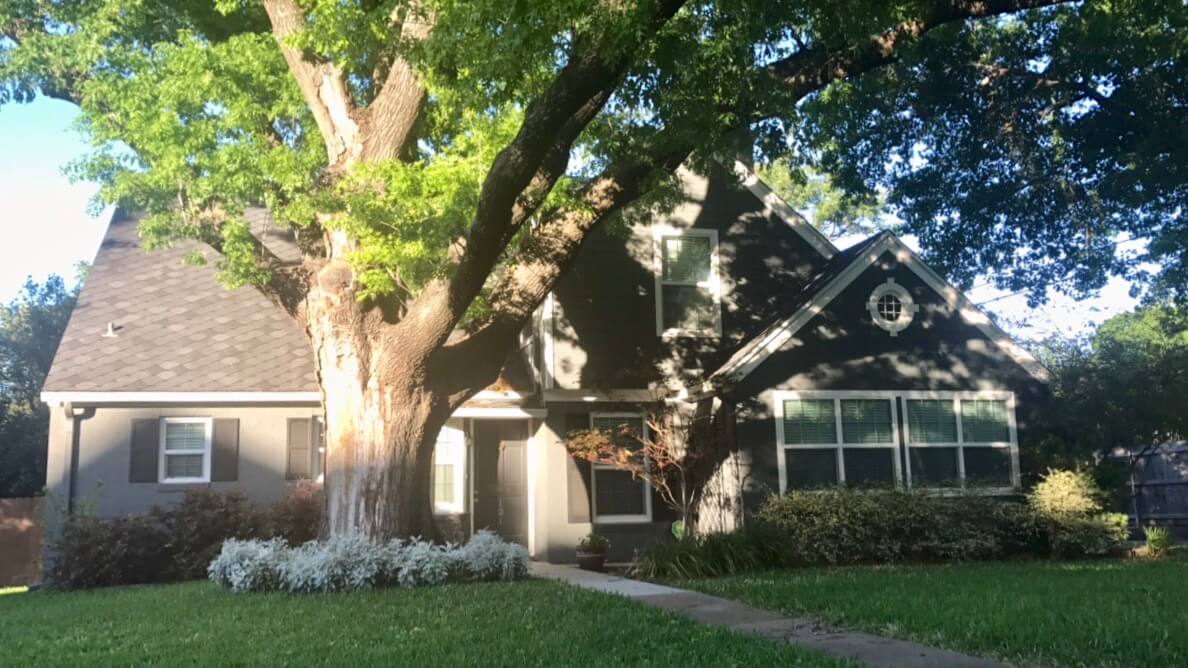 This last photo is actually the remodel from the pilot episode of Fixer Upper. Pretty neat!