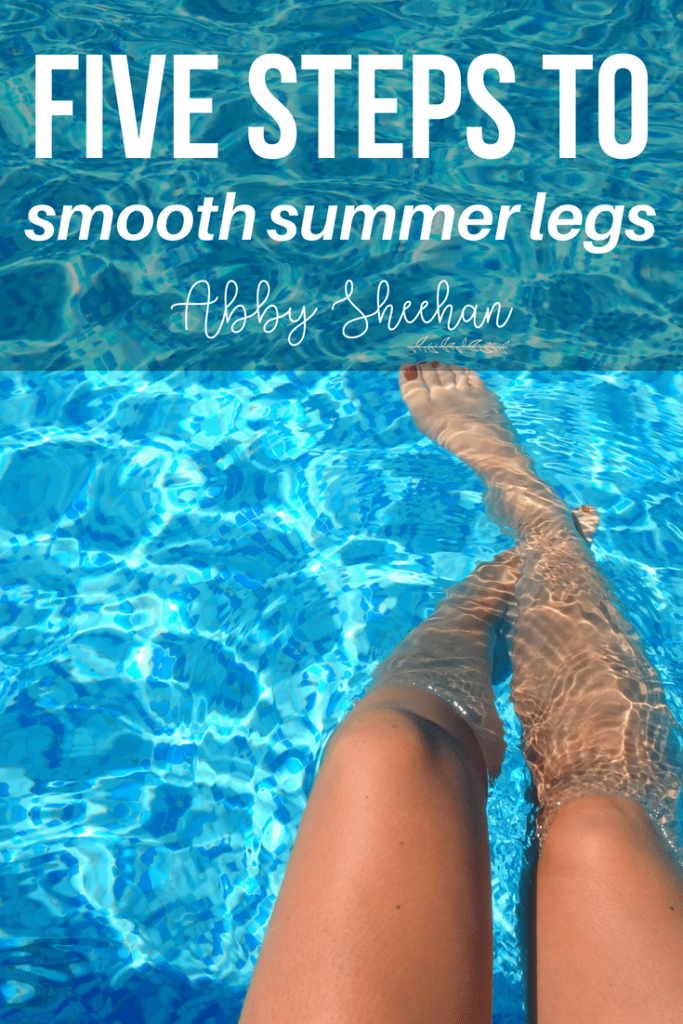 Here we are in the heat of summer! In fact, yesterday (June 21) was actually the first official day of summer. How exciting is that!? And crazy, considering its been in the 90's for the past week or so here in the midwest. Already feels like summer has been around for a while!
With all that being said, it's time to start actually shaving again. I know many of us kinda let our legs go in the winter, because who's gonna see them? Ain't nobody got time for their legs in the winter. But welcome to July…let's break them out of their winter shell.
In this post, I am going to share with you the best tips and tricks to get beautiful, smooth, radiant summer legs. You should feel confident in your shorts and your bathing suit!
Stick around for some of my best tips and favorite product recommendations.
1. Exfoliate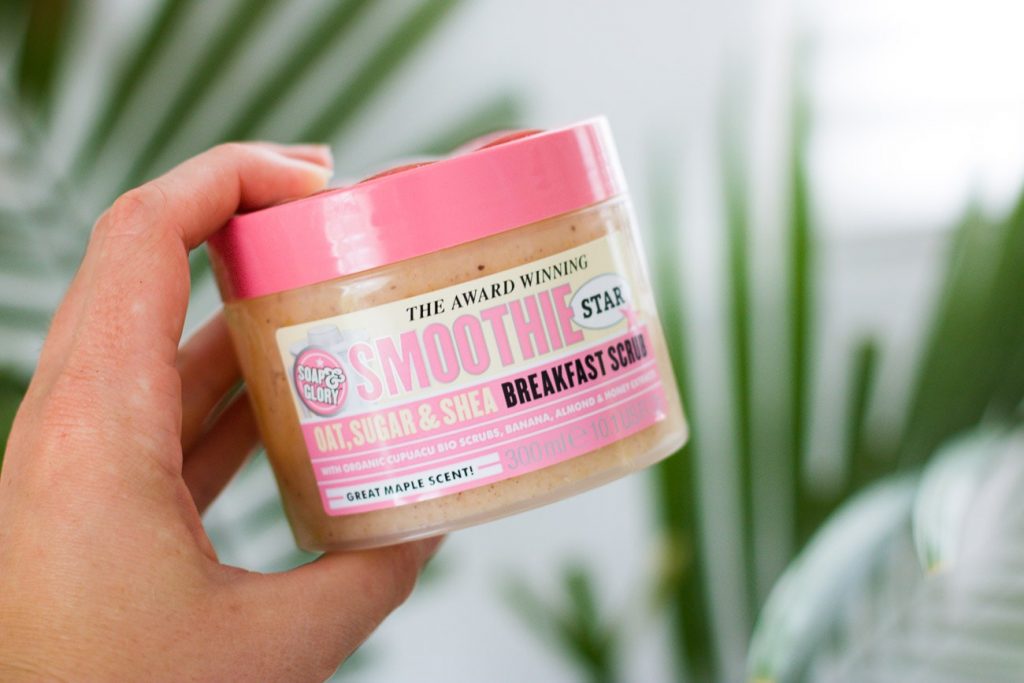 I know you probably haven't exfoliated your legs since last August (I know I slack on this so much in the winter!), but let's get all those dead skin cells off!
Exfoliating your legs will remove any unwanted skin cells, help you achieve a closer shave, and leave your legs silky and smooth.
Always exfoliate before shaving for the best results!
My favorite exfoliator for my legs and body is the Soap & Glory Breakfast Scrub. I actually talked about it last year in this post! I love this product because of the thick grains of sugar that seriously go at any dead skin and leave such a smooth layer!
I don't use this on my face because it is a pretty harsh exfoliator. The skin on my face is too sensitive for that!
Not only to the larger grains exfoliate deeply, but the exfoliator has such a moisturizing finish, that my legs feel smooth before I even shave or put on lotion.
If you want a more natural alternative, let me introduce you to my favorite homemade scrub of all time! This coffee scrub will exfoliate your skin, and moisturize at the same time (coffee is so good for the skin!)
Coffee Scrub:
-used coffee grounds
-honey
-olive oil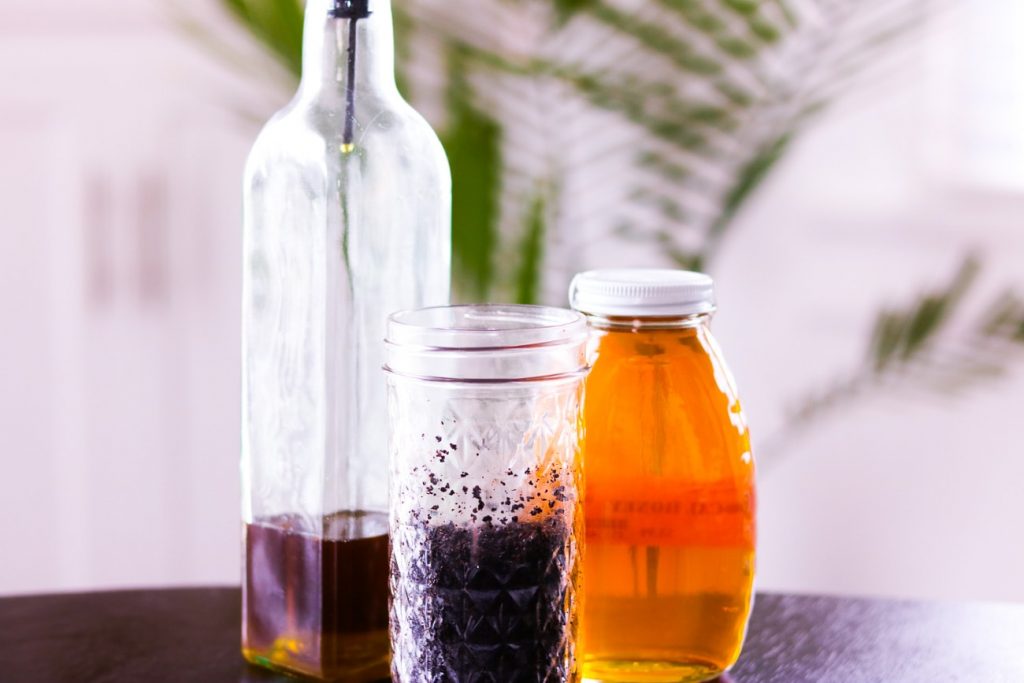 Mix the above ingredients until you get your desired consistency (not too runny, not too thick). I would definitely recommend applying this in the shower so you don't make a mess!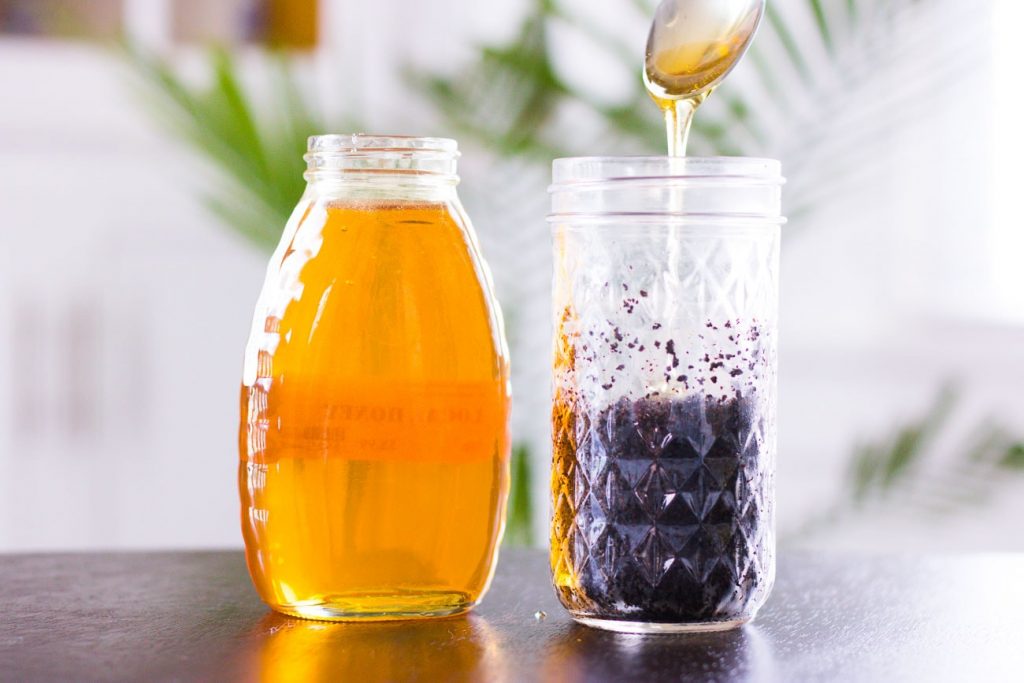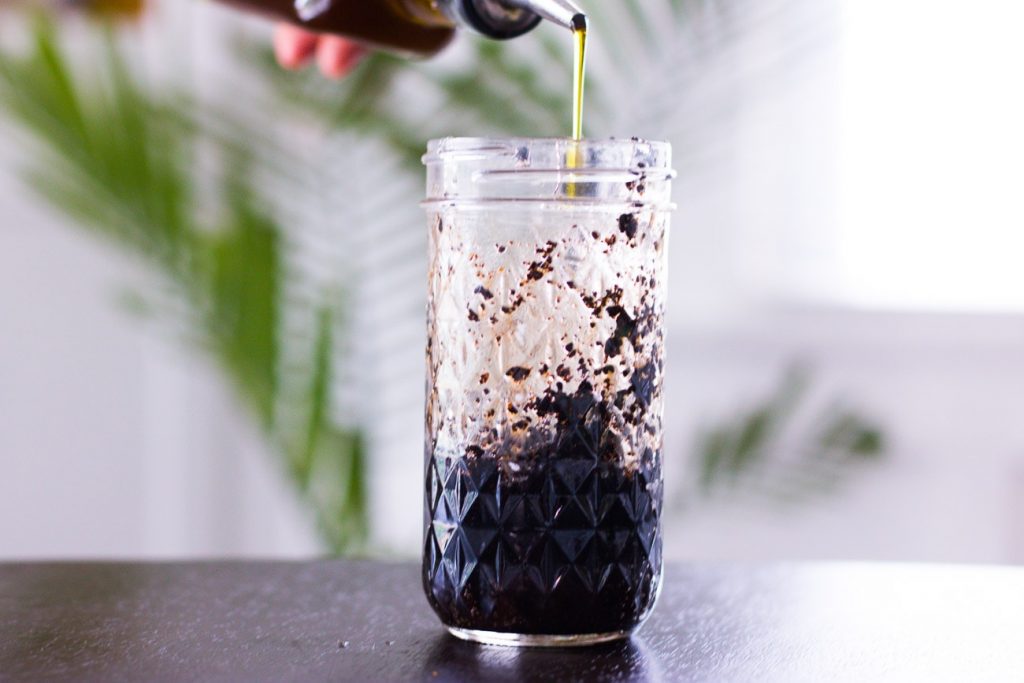 2.
Shave
Now that your skin is exfoliated to the max, you're ready to shave!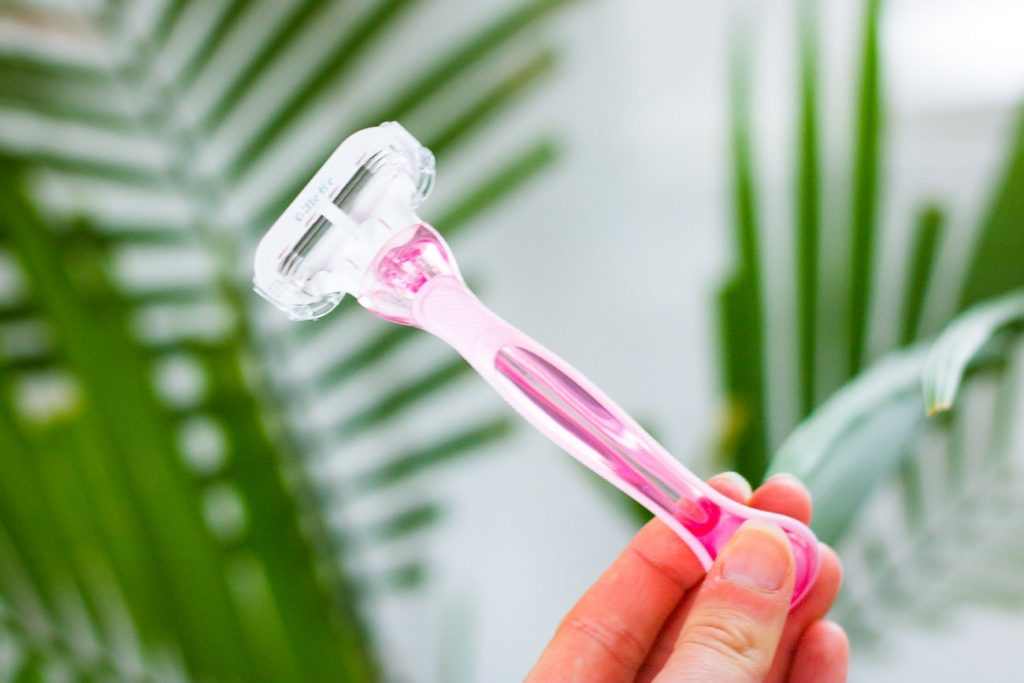 My favorite razor is this Venus Razor. I love this one because it's not too expensive, but still a few steps up from the disposable razors I used all through college (cringe!)
I get an extremely close shave from this razor and love the moisturizing bars above and below the blades themselves.
Remember to replace your around every 10 shaves! This will ensure you are still getting a smooth, close shave.
Shaving Cream:
In a recent post, I talked all about how I loooooooooooove coconut oil.
Like seriously. Obsessed.
One of the ways I mentioned I used coconut oil is for shaving! Who needs overpriced, toxic shaving creams when you have this miracle from nature? Shave with coconut oil for beautifully conditioned legs!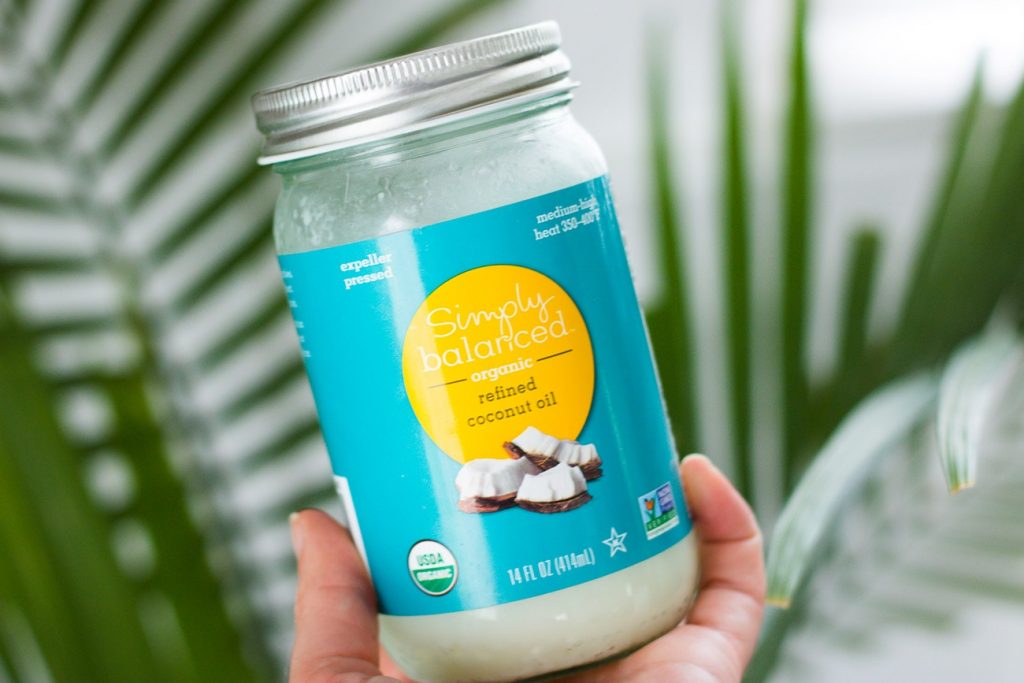 Coconut oil acts just like a shave gel for me by allowing my razor to glide easily and evenly over my skin without any harsh tugging or cuts. On top of that, I am moisturizing and adding natural minerals to my skin!
My second favorite option for shaving without shave cream is to use any leftover conditioner I have!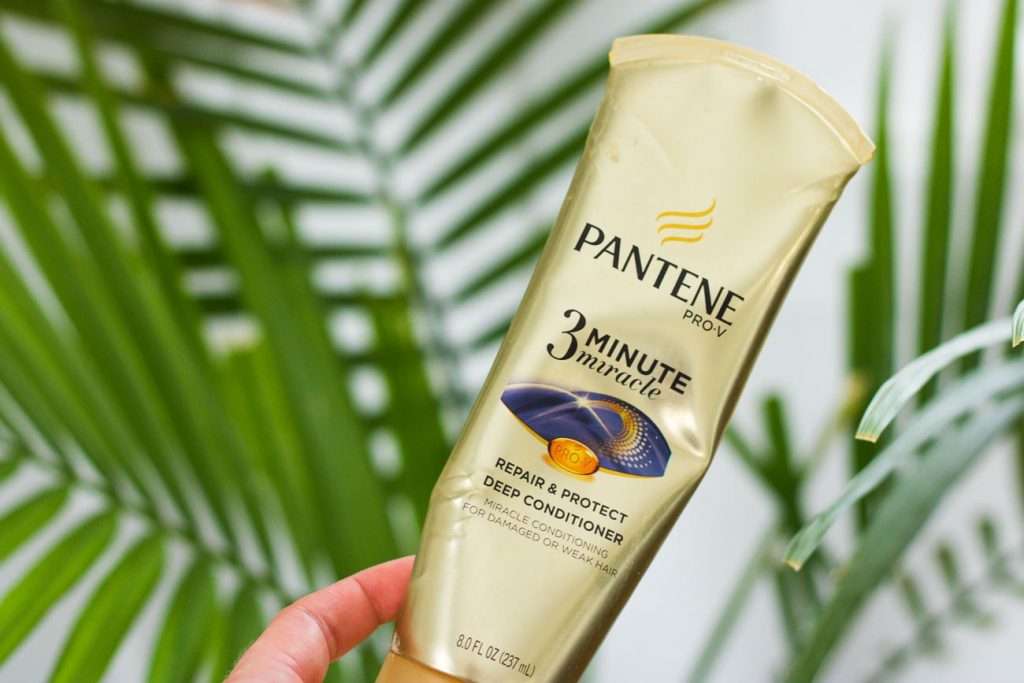 Have you ever purchased a conditioner and then decided it just wasn't for you? Or are you like me and get eager to try out new products before you are actually done with the old ones, resulting in half-empty bottles in your shower? Well, use any conditioner you have laying around to your advantage by shaving with it!
Your legs will be soooo silky soft, you'll be amazed that that product was actually meant for your hair. Who knew!?
3. Moisturize
Coconut Oil & Essential Oils:
Wait, have I mentioned that I'm obsessed with coconut oil?
Oh yeah, that's right. I did.
Let me tell you again: IT'S SUCH A GREAT MOISTURIZER! In fact, I love to use it after the shower as well.
After patting my legs dry, I grab a small amount (smaller than the amount I used in the shower…as to not end up too oily) of coconut oil to the palm of my hand and mixed in a drop or two of essential oil. Use any smell you love! My favorite oil to use is Stress Away from Young Living because hellooooooo this stuff smells like a dream. Literally my favorite oil of all time.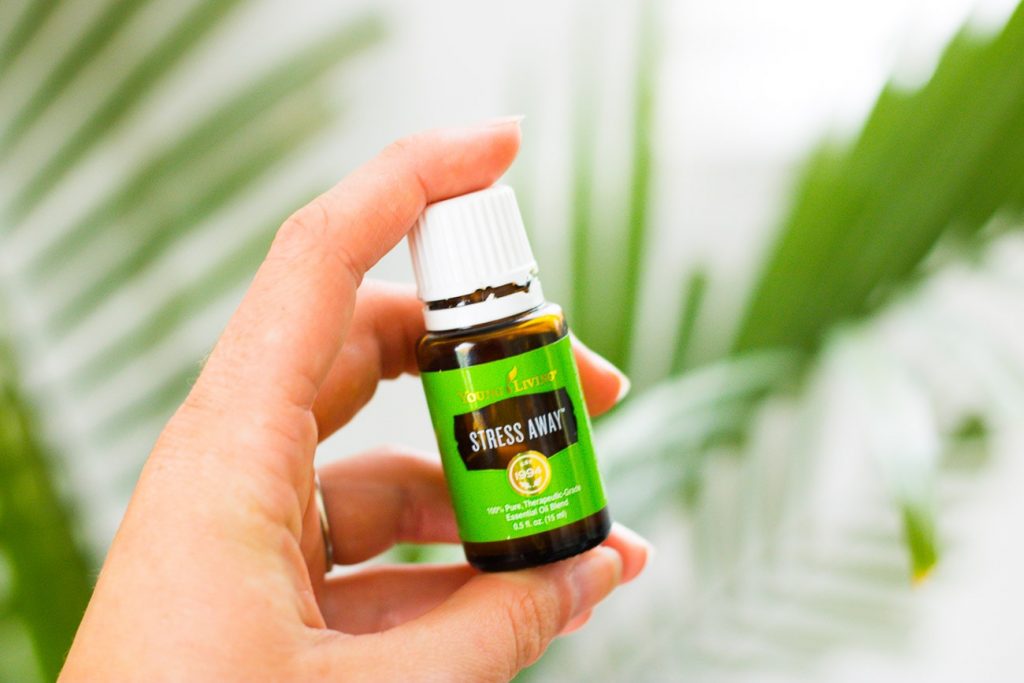 Other great oil options would be lemon, lavender, peppermint, grapefruit, or white angelica (young living).
Body Cream:
Now, for a not-so-natural alternative, I have also been obsessed with my Brazilian Bum Bum Cream that I recently got in my BoxyCharm! I only have a sample size right now but I totally plan on buying the full-size soon…completely worth it!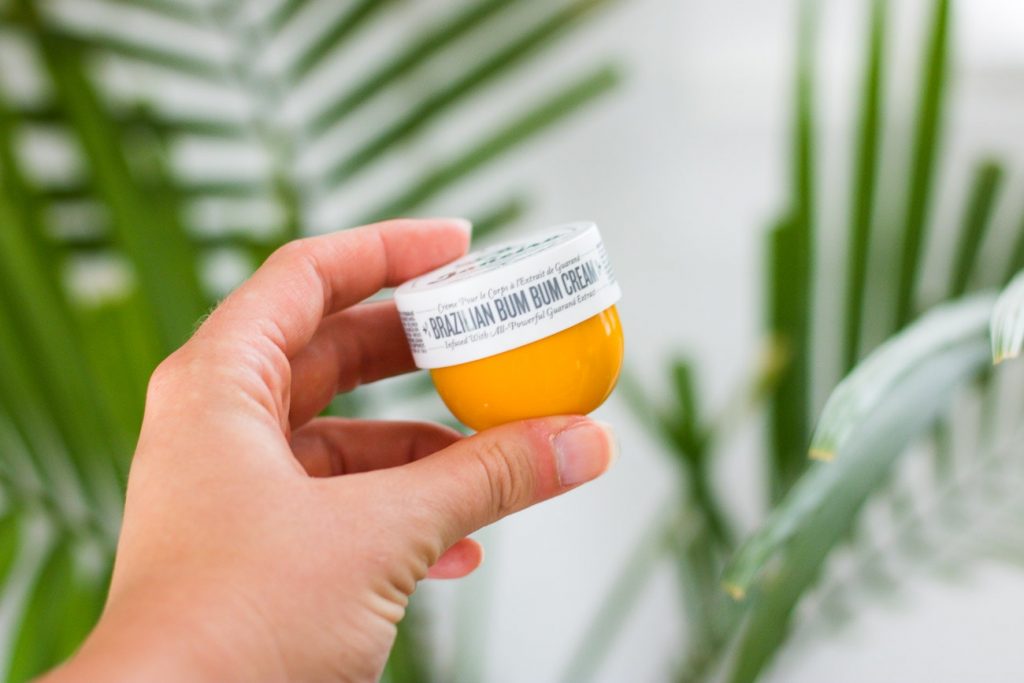 This body cream smells so good, I feel like I could eat it every time I take a sniff (okay, don't do that). But fo reals, give this guy a whiff…and then lather your whole body in the moisturizing yumminess!
4. Leg Makeup
Now that your legs are exfoliated, shaved and moisturized, it's time to take it up to the next level. I will be honest, I definitely don't do this step every day. Usually only when I will be wearing a dress or for formal events!
Whenever you do want that extra boost for sexy legs, try an airbrush makeup like this Sally Hansen Airbrush Legs! I know makeup for your legs can sound intimidating, but I promise this one isn't!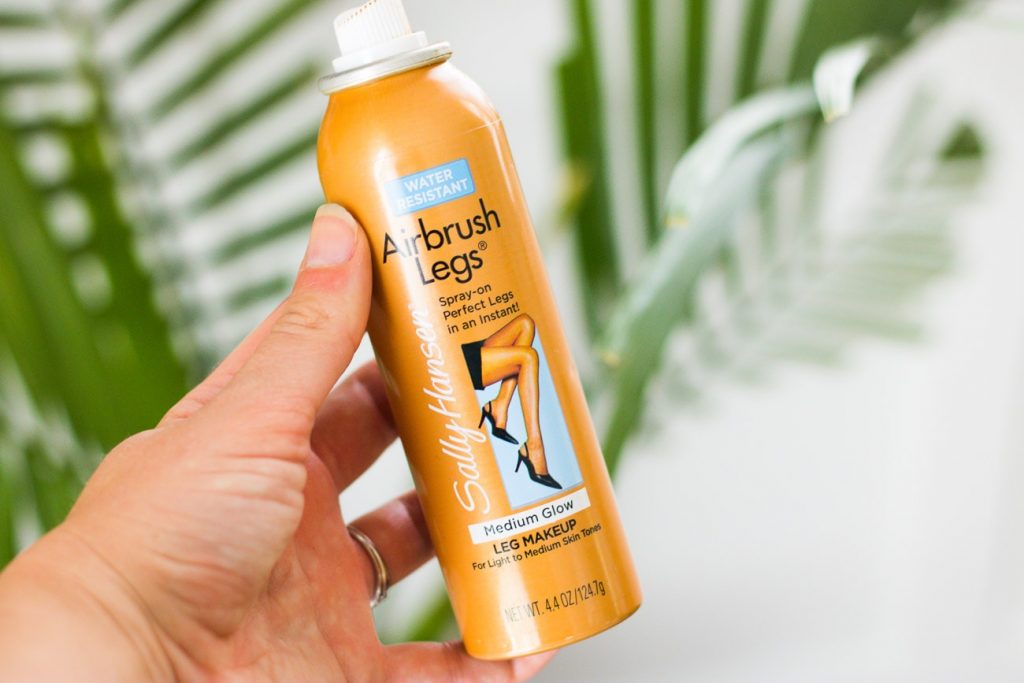 To apply, I spray it into the palm of my hand first (over the sink just in case any splatters). Then, I actually like to mix in a bit of my moisturizer (hello Bum Bum Cream or coconut oil), just to make the makeup easier to rub into my skin. This product goes on much smoother when mixed with another moisturizer!
Be sure to rub in evenly on the entire surface of your legs, so there are no streaks or spots. If you rub carefully and mix with moisturizer, the finish should look completely natural and flawless!
5. Let's talk about shorts!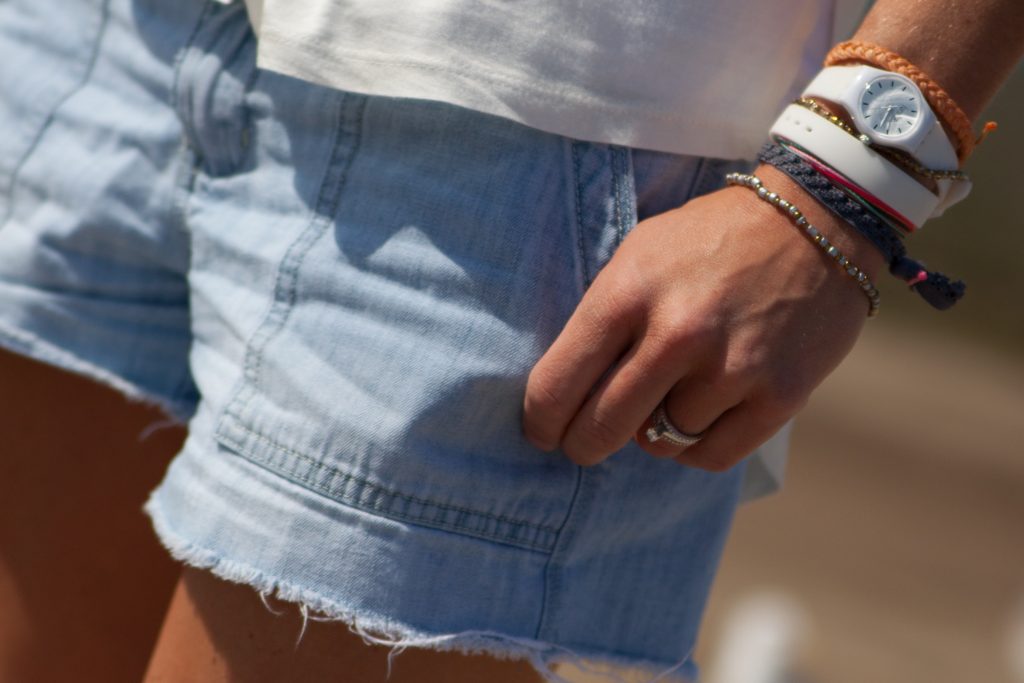 Alright, my last tip is a little random…but I would highly recommend to start sizing up in your shorts! The first time I heard this tip it was really such a "glass shattering" moment for me. Duh!
When it comes to pants, we usually want them to be slightly more form-fitting, and it's not bad if they are hugging our thighs a bit. However, with shorts, if they are too tight, they can end up squeezing your legs in all the wrong places.
If you size up in your shorts, you may find the result being the illusion of longer, leaner legs! Who doesn't want that!?
Do you have any tips, tricks or products that you use for beautifully flawless summer legs? Let me know in the comments below!
Liked this post? Pin it for later!