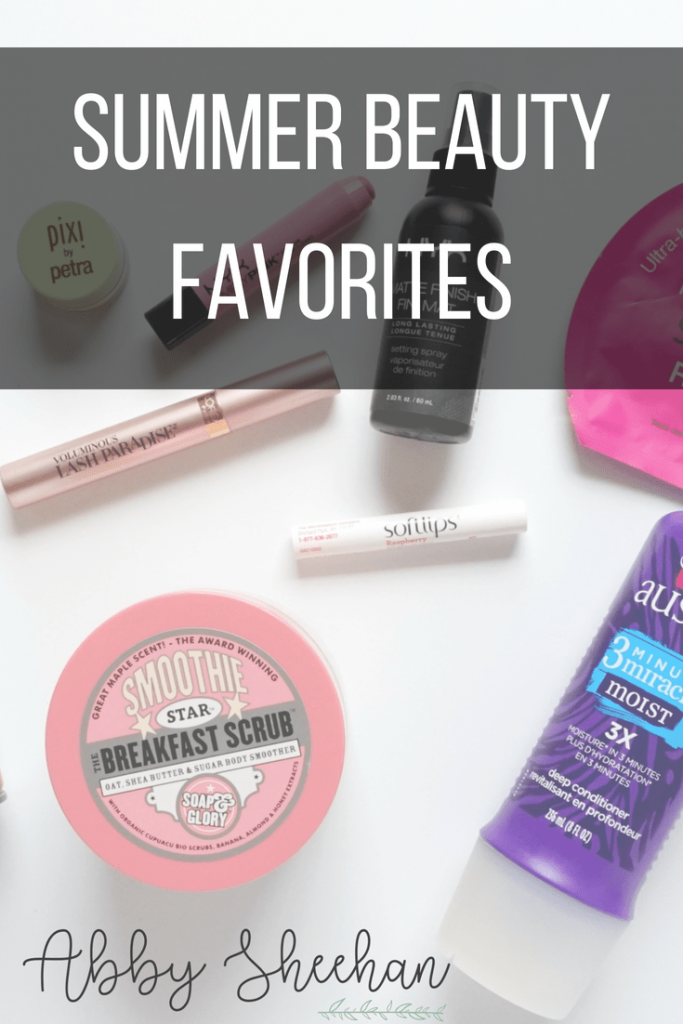 Recommendation: Blast "Summer Lovin'" from Grease while reading about my summer beauty favorites. It's already stuck in my head.
Summertime is a glorious time. Cue: sunny days, laying out at the pool (or beach…if you're lucky enough), late nights, tan skin, outdoor adventures and just a lot more happiness.
Oh, and for you fellow teachers out there: peeing whenever you want. Glorious.
Along with the super fun changes during summertime come some super not-fun changes. Cue: peeling skin, dry hair, sweaty faces, melting makeup, and sunburnt lips (ouch.)
That is why I definitely pay attention to the products I am using during the summer and switch up many parts of my beauty routine. I've compiled a list of my summer beauty favorites, including skincare, makeup and hair necessities.
These products will help combat typical summertime issues and leave you happy and glowing all summer long!
I have products that will help you keep your skin smooth and moisturized, your makeup staying all day long, and your hair luscious and healthy. Need I say more?
Let's jump in with my summer beauty favorites.
Summer Beauty Favorites: Skincare

I love Soap & Glory skincare products.
My favorite one this summer has been the Soap & Glory Smoothie Breakfast Scrub.
This really sounds like a delicious morning treat; infused with bananas, oil, honey, oats, and sugar. Yum! Bonus: it smells as good as it sounds.
My friend Rachel gets extra BFF points for gifting me this scrub on my birthday.
I use this exfoliating scrub every time before I shave my legs. I also use this on my arms – focusing on my shoulders and elbows to flake away dry skin. I did use this on my face and chest once but found it to be just a little too harsh for those areas.
After I stepped out of the shower the first time using this, my jaw hit the floor with how soft my skin was. Not only does this intense exfoliator get rid of all dead skin, the other ingredients work to moisturize your skin, leaving it silky smooth.
And did I mention it smells incredible? Your legs will be pool/beach/shorts/sundress ready after using this bad boy.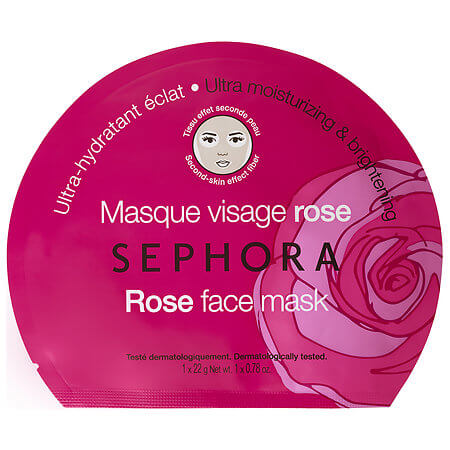 This is one of my favorite face masks I have ever used.
And I've used a lot of face masks.
The Sephora Rose Face Mask is super hydrating and leaves your skin looking and feeling super radiant, so I love it for summer. The rose extract in this mask is what makes your skin look like it's glowing after you use it.
If you have never used a sheet mask before – prepare to look like something straight out of a horror movie.
The mask is like one big piece of super-moisturizing, yummy-smelling, damp paper with holes for your eyes, nose, and mouth.
You gently place the entire sheet onto your face and lightly press it into place. Leave for about 5-10 minutes and then take it off and toss it! No need to rinse or wash afterward. The moisturizer from the mask should have sunk into your skin – leaving it feeling refreshed and soft.
This mask is paraben-free and cruelty-free. Woo hoo! Sephora's website is also super helpful with lots of information about this line of masks. They included results from the studies on each of these masks. Here's what they have to say about this rose mask:
Rose Face Mask:
In a use test on 22 volunteers after 21 days of use:
– 91% felt skin was hydrated
– 82% felt skin appeared plumped up
– 91% felt skin was more refreshed
Don't just take my word for it.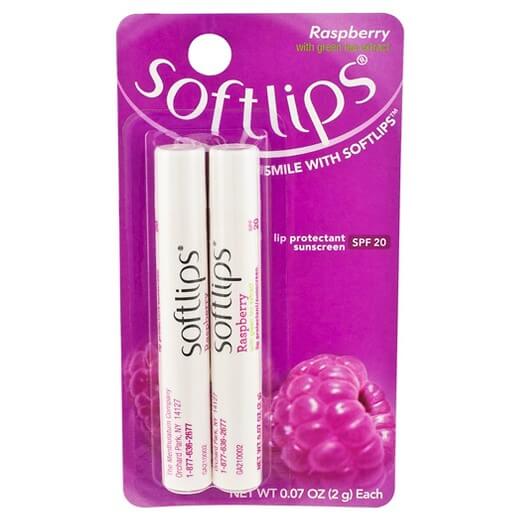 Does anyone else have the problem of their lips burning super easily? Just me?
If I do not put SPF on my lips when laying out in the sun, they will be a puffy, sore mess in a few hours.
That is why I love Softlips! I think Softlips is a brand that we have all been using since middle school, but hey, I still like it. This product, in particular, is Raspberry scented (yum) and is super moisturizing on my lips. It offers SPF 20, which completely protects my lips from the sun.
It is also infused with green tea, which helps with soothing and calming my lips.
This product is just always in my pool bag.
Summer Beauty Favorites: Makeup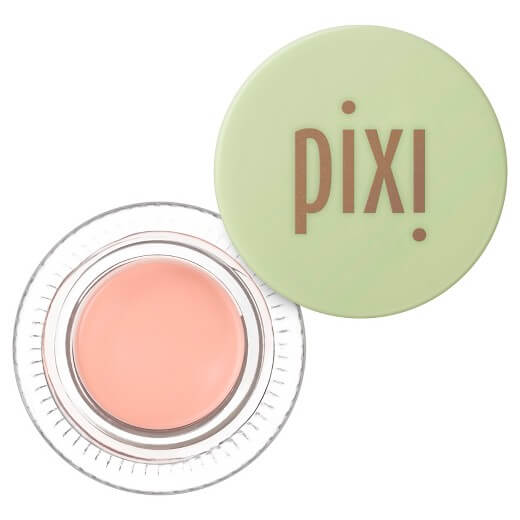 I'm all about minimal makeup in the summer. On a day-to-day basis, I do not like wearing foundation or heavy concealer. With my super-oily skin and the hot summer sun, I can end up looking really cake-face really fast.
That's why I'm loving this Pixie Correction Concentrate in "Brightening Peach". I just apply this with my fingers to my under-eye area, around my nose, and any other redness or blemishes I am seeing on my face. I gently tap this in those areas and I instantly have a flawless complexion.
This product is super lightweight, meaning it doesn't cake up throughout the day. No need for any other concealer or foundation when going for a minimal look.
This peach is the perfect color, as it counteracts any blueness/purpleness under the eyes.
Just set it with a light powder to make sure it stays all day and BOOM, your face is done.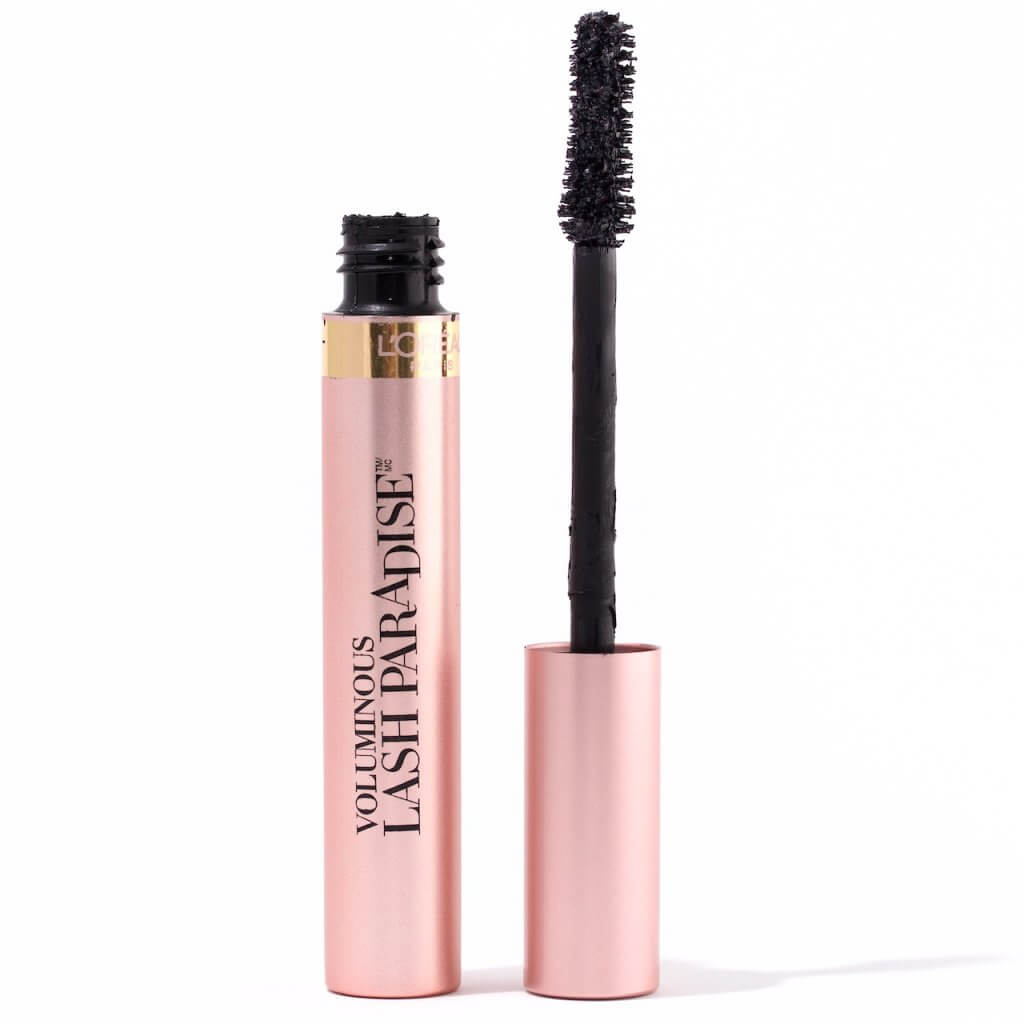 In case you haven't gotten tired of the entire internet raving about this mascara, I'm here to talk about it a little bit more.
Yes, I think it is a dupe for the Too Faced: Better Than Sex Mascara.
Although I obviously wear mascara all year long, I decided to include this in my summer beauty favorites because:
It came out in the summer

It is a favorite
As I just mentioned, I like to keep my makeup simple most days in the summer. When I'm not doing much to my eyes, this mascara is perfect. This mascara makes my eyes look much bigger, which I love. (And you can read more about all my tips to make your eye's look bigger by clicking here!)
My lashes look lengthened and thicker after using this. I don't need any other eye products, my eyes look dramatic and make enough of a statement with this mascara.
This will definitely end up being a favorite throughout the rest of the year.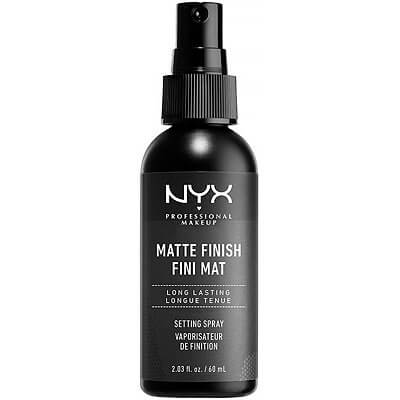 I know what you're thinking.
"Abby, I thought we all wanted super luminous, glowy skin in the summer? Why are you talking about a matte setting spray?"
I know I know. But hear me out.
If you are one of my fellow oily-skinned girls, you will get it. The summertime can wreak havoc on our already shiny skin. My skin seriously gets crazy oily in the summer. To the point of me having to run to the bathroom every 30 minutes to blot and re-powder, in the hopes of not looking like a shiny, cakey mess.
The NYX Matte Setting Spray is my saving grace. I spray this product all over my face when I am finished with all my makeup. It sets everything in place so it stays all day! It also helps decrease my oil by, like, 1,000 percent. Even the hot sun can't break through this setting spray!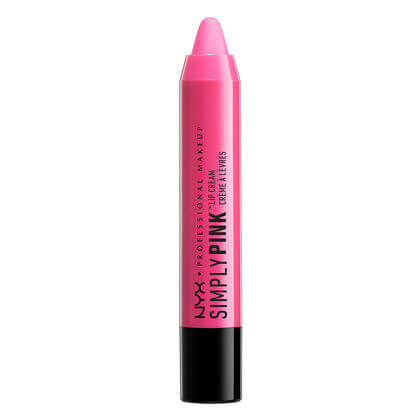 I'm all about lightweight makeup in the summer. Have you caught that trend yet?
That's why I don't always want a thick coat of lip liner, liquid lip, and/or lip gloss all over my lips in the summer heat.
The NYX Lip Creams are so smooth, creamy and lightweight. They don't feel sticky or rub off easily. I will say they're not going to last through an entire meal, but since it is so easy to quickly reapply (I've even done it without a mirror before!), I don't mind as much.
My favorite shade is "Simply Pink" because it adds a fun pop of pink to my (usually) simple makeup look.
Summer Beauty Favorites: Hair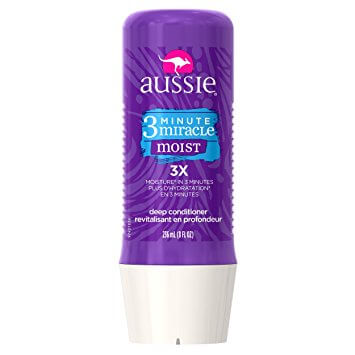 In contrast to my very oily skin, I actually have very dry hair. Aussie's 3-minute miracle is an amazing conditioner that nourishes my hair and helps heal it from the intense summer heat.
After a day at the pool, this conditioner heals my hair from the chlorine and the sun.
I also love this product because it is cheap, and I can get it at my (almost) daily runs to Target. I use this conditioner every time I wash my hair.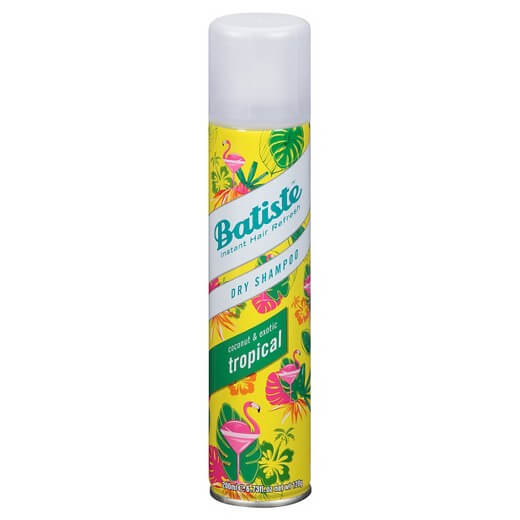 Guys, I live off of dry shampoo. With this thick, curly, mangy mess of a mop, I simply can't afford to wash my hair every day.
Wanna know a secret?
I actually wash my hair (on average) every 4-5 days. Am I disgusting? Maybe.
That's why dry shampoo is amazing.
I love the Batiste Dry Shampoo, and they have this awesome summer "tropical" scent that I love using during these months. The dry shampoo leaves my hair looking and feeling "clean", even when I don't want to wash it. This product does spray out white, so make sure you hold it far enough away from your scalp, and use a small amount. I also work the product into my hair with my fingers and a brush after spraying it, to make sure there is no white residue left behind.
Boom. Clean hair in two minutes.
There you have it. My summer beauty favorites.
What are some products you can't live without during the summer months? August is coming, and in Indiana…it can be brutal. I would love to know how you keep moisturized, refreshed and luminous during the hot summer months!