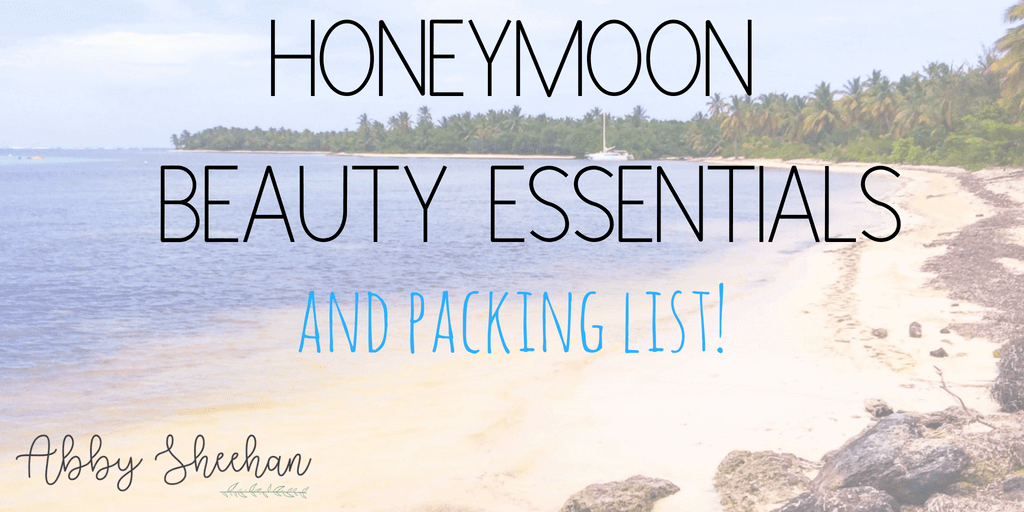 Hello friends! Have you seen my other recent post about tips for doing your wedding day makeup? If not, definitely check it out!
I decided to follow up that post with the next best part after your wedding…the honeymoon!
My husband and I enjoyed our honeymoon in 2016 in Punta Cana, Dominican Republic, and it was a dream. We had a blast laying in the sun, snorkeling with stingrays, swimming with dolphins, and even walking on the ocean floor! It was the perfect relaxing vacation with plenty of adventure mixed in.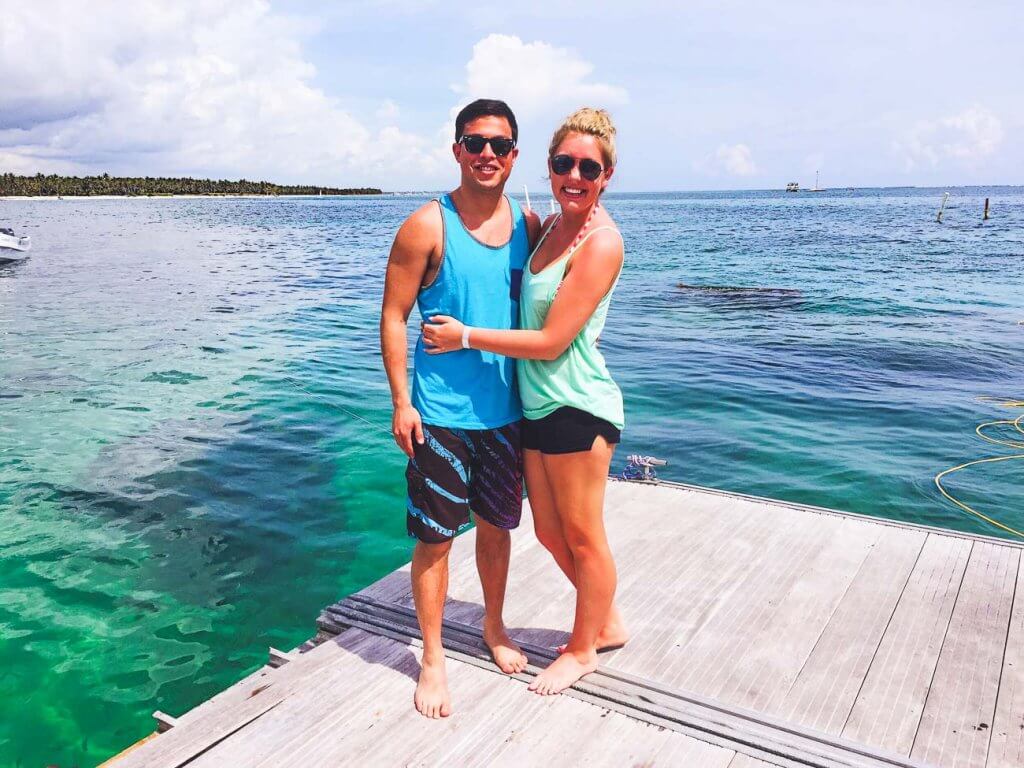 I know most people choose to have their honeymoon in a warm/tropical destination. That is why this post is centered around beach/tropical vacays! You could even peruse this post if you are planning any type of beach vacation, not just your honeymoon.
In this post, I did not include some of the obvious packing items (like most toiletries, shorts, shoes, etc.) I tried to keep this to the items that you may easily forget, or items I would definitely recommend bringing that you might not have thought of!
Here's my packing list for your honeymoon for beauty, fashion, and miscellaneous "don't forget" items.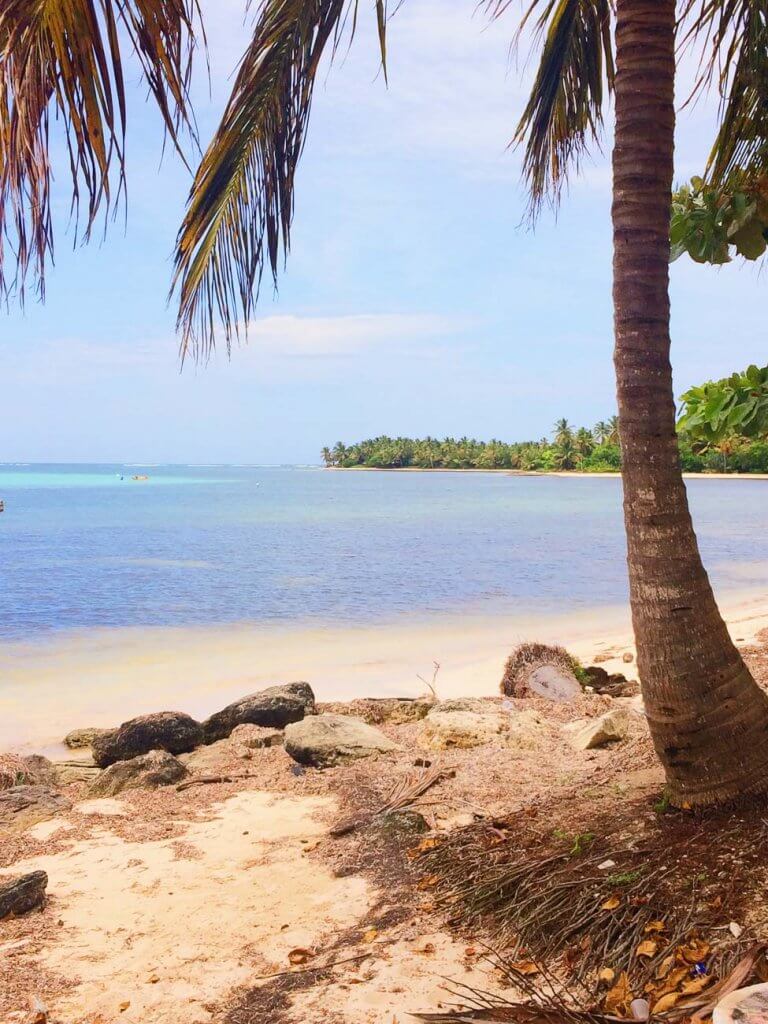 Beauty
Perfume from your wedding day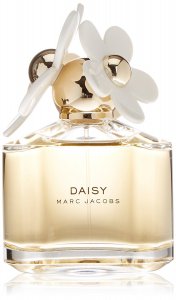 One of the best pieces of advice I took on my wedding day was to pick out a special perfume to wear for that day. Smells have such a strong tie to our memory, so every time you sniff it, you can be brought back to your special day!
I would also recommend bringing that perfume with you for your honeymoon, as well. This will ensure you have your favorite scent at all times, and that the perfume is filled with fond memories for you. You will love smelling the perfume in years to come as you reminisce back on these special times!
I wore Marc Jacobs "Daisy" perfume on my wedding day, and also brought it along on our honeymoon. However, this is actually a pretty personal decision that you need to decide on your own! Pick a scent that you love, and that will be a good option for your ceremony, reception, and sunny destination. Then, save it for special occasions, only!
Sunscreen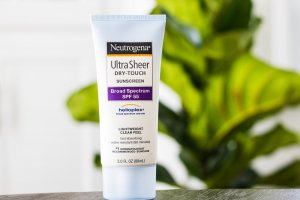 No matter how much you want your tan, don't forget this necessity! I totally get it…you're dying to return from your honeymoon a bronzed goddess. I was the same way! However, pllleeeease don't forget to protect your skin!
Especially if you are not normally from a tropical area (me!), your skin will burn super easily in the bright sun. If you spend a lot of time outside and wear a good sunscreen, I promise you will still have a nice tan!
Without looking like a tomato and being in pain for the rest of your vacation. Not fun.
My favorite sunscreens are Neutrogena Ultra Sheer for my face and Coppertone Tanning Lotion sunscreen for my body. Read more about why I love these two, here!
Waterproof Mascara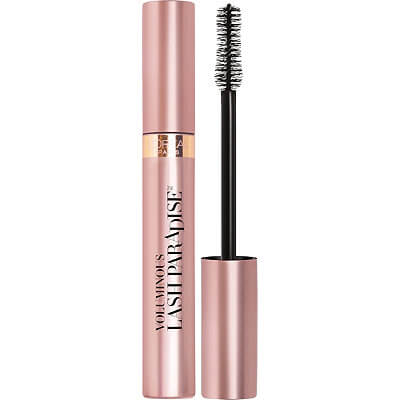 If you are planning on rocking a bare face to the beach every day, then more power to ya, sista! Don't worry so much about glamming up every single day when you should be focusing on relaxing time with yo man.
However, if you want a little bit of definition, I would opt for a waterproof mascara and a light tinted moisturizer (keep reading for that one!)
My favorite waterproof mascara is L'Oreal Lash Paradise. It's a great option to give your lashes some definition but not having to worry about your mascara sliding down your face from sweat or water.
Read more about why I love it for the pool/beach/summer here!
Water-Resistant Tinted Moisturizer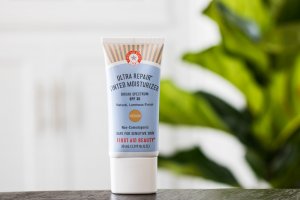 Same goes for your face! If you want to do a bit of makeup for the beach, but nothing too heavy, opt for a tinted moisturizer like this First Aid Beauty one.
Read more about my love for this beauty here!
I will say, I did bring a lot more makeup to do a full-face glam for dinners out in the evening. I loved having the option to do a fun makeup look for my hubs and feel beautiful and special for the evening. However, during the day, I would wear nothing or just the two product listed above for the beach or pool!
Fashion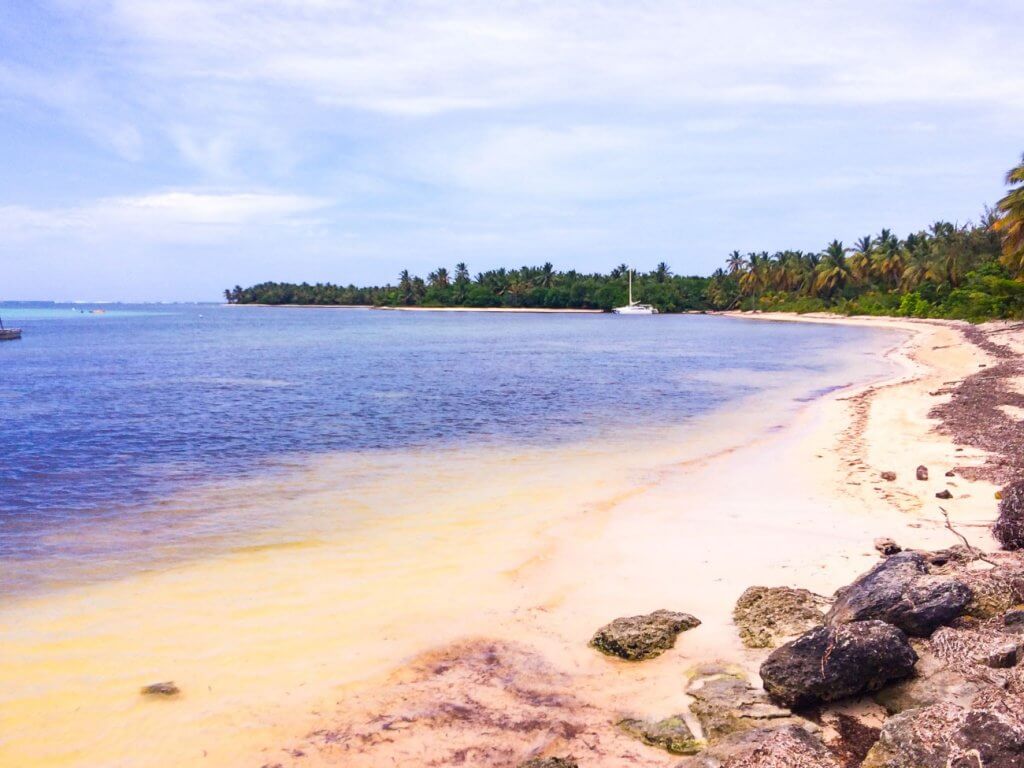 Layers to travel in
One of my biggest traveling tips is to travel in layers.
You may be coming from a climate that is cooler, so starting out with layers on just makes the most sense. This is also great for saving room in your suitcase by wearing the bulkier items!
I always wear my tennis shoes on the plane so I am comfy and don't have to worry about squeezing them into my small suitcase.
I also always have some sort of cardigan/sweatshirt that I wear while traveling, which comes in handy on chilly evenings at our destination!
Finally, I will always travel in pants (either jeans or a pair of plain black leggings.) I usually only pack one pair of pants when I travel, and this way they are already on my person!
Lightweight Sundresses
In my opinion, sundresses are the perfect option for a beach honeymoon because they are lightweight in the heat and require almost no effort! Just slip one on and you have a great outfit to make fancier or more casual, depending on your accessories.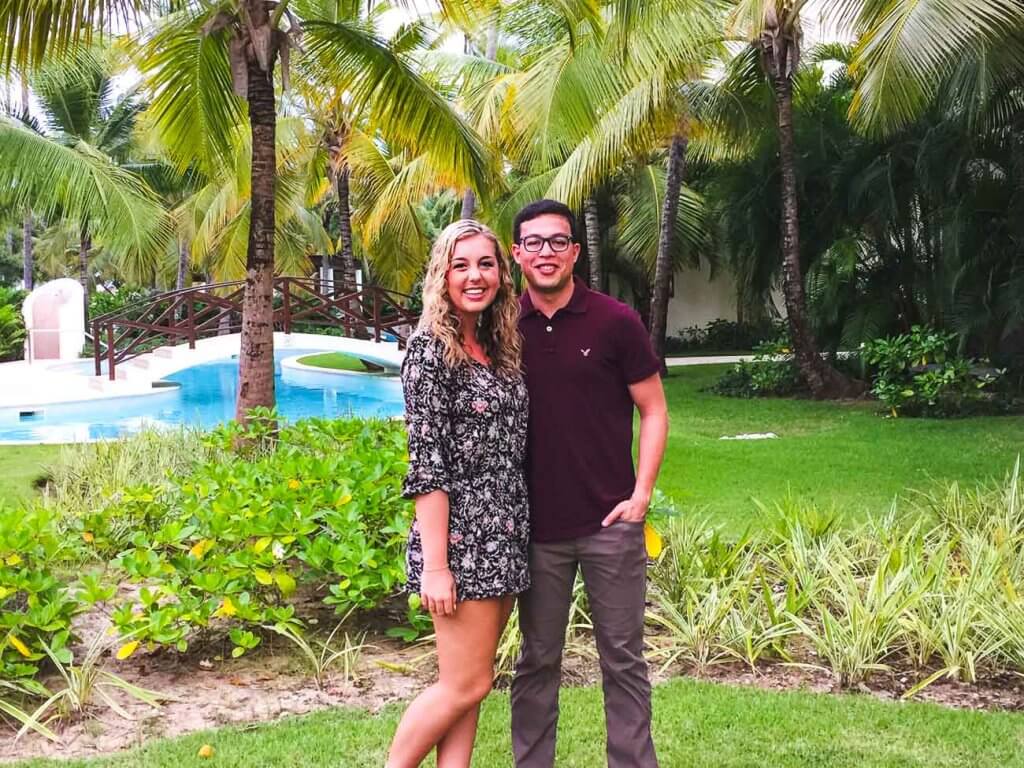 I'm sure you will be taking plenty of pictures throughout your entire honeymoon, so having a few cute sundresses at hand is a sure-fire way to always be camera ready and confident in your outfit.
Here are a few of my current faves!
Floppy Hat
This is just an instagram necessity, right? I mean, how adorable are these!?
I didn't bring one on my honeymoon, and now I am seriously regretting it. Not only can you easily protect your face from the harsh rays, but you can look trendy and sassy while doing it.
I would pick one up, if for no other reason than being insta-ready.
Beach Bag
Another great item to remember to be practical and stylish at the same time. Here are some of the cutest options I am loving right now!
Every day on our honeymoon, my husband and I slept in, ordered room service for breakfast, and then got our butt's down to the beach for the entire day. I filled my beach bag with the necessities since I knew we would be there for hours! This included: a good book or magazine, headphones, sunscreen, any makeup for touch-ups, beach towel, sunglasses, water bottle and snacks!

Bathing Suit Cover-Ups
To be honest, I'm pretty sure I just wore shorts and a t-shirt over my bathing suit most days. If this is your jam, then go for it! It's definitely a simple and easy option.
However, I am dying over some of the adorable swimsuit cover-ups I'm seeing lately and I would definitely pack some of these if I'm doing it again! I love the kimono trend, and it's a great way to stay cool.
Flip Flops/Slip-On Sandals
Having a good pair of slip-on sandals is such an essential part of any beach vacay, in my opinion. When I go down to the beach, I don't want to worry about strapping on/off some fancy shoes or getting my nice ones dirty with sand.
I usually go for simple, cheap flip flops but also am in love with some of the sandals below!
Not to mention, these are all gonna look super cute with your swimsuit cover-up from above.
Lingerie
Alright, ladies. Time for the good stuff. Of course, you are going to want something new and fancy for your special nights together.
Lingerie is such a fun thing to purchase for your honeymoon, as long as your honest with yourself that you're probably not going to be wearing it that often in real life (just bein real, y'all.)
But hey, nothing wrong with feeling cute and sexy with ya new hubs!
Click here for some of my favorites (lovin the bodysuits that could be worn in real life…with pants of course!)
And Don't Forget!
Converter/Surge Protectors
Thank the Lord for my super resourceful and think-ahead husband, because I honestly would never have thought about this type of thing before our honeymoon.
Thankfully, many resorts have the type of plugs that will work with any technology you brought along. However, make sure you do your research into whatever country you are going to and whether or not you will need some type of converter for your electronics.
I can't recommend any, because every country is different, but definitely look into it!
Medicine
A small medicine cabinet is always good to have on hand. I would recommend some of the basics like Ibuprofen, Aleve, Pepto Bismol, Tums and any other go-to med for you.
Trust me, with sketchy water and new foods, you will probably be needing some good 'ol fashioned meds at some point (unfortunately, both of us did!)
Think ahead and pack a small amount of each pill. I just use a ziploc bag or small departmentalized plastic tupperware to keep everything organized and in one place!
Feminine Hygiene/Birth Control
Alright, let's have another "get real" moment. You never know when that time of the month is going to sneak up on you…whether you're expecting her or not!
You also never know when you're going to run low/run out of/completely forget birth control…always better safe than sorry!
These are just two of those things that need to be on every packing list…so here's your reminder – sister to sister!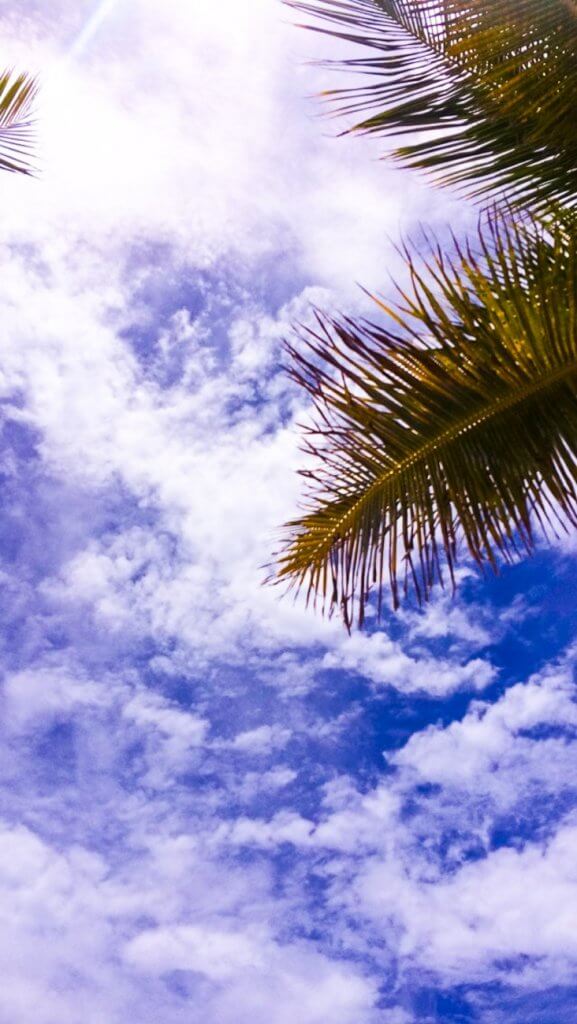 If you have already gone on your honeymoon, let me know the staples that you think no bride should ever forget!
And remember, if you are still planning your wedding – visit my "work with me" to contact me about doing your makeup for your special day…it would seriously be my dream.
Finally, be sure to subscribe to my email list, if you're not already, to snag your "Ultimate Makeup Must-Have Guide" – which I promise will be the best shopping guide for you as you pick out some basics (or not so basic) staples for your makeup collection (from me to you!)
Liked this post? Pin it for later!