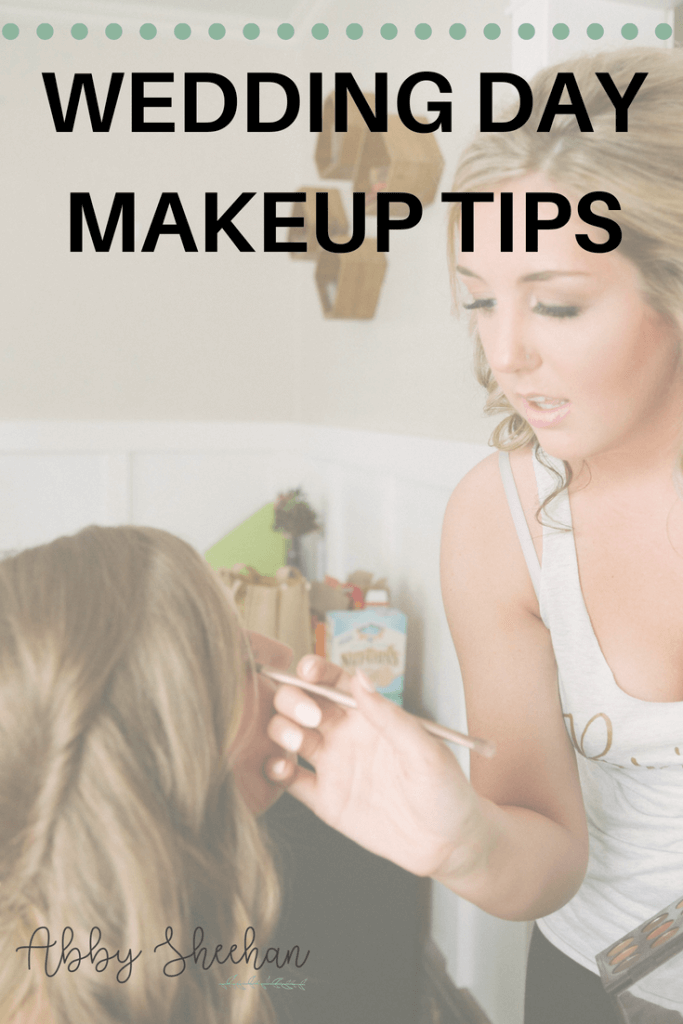 You've probably been dreaming about this day your entire life (or at least for a while…I know I did!) Your wedding day is so special and exciting…it's important to enjoy the day and every small moment that you can.
I know my wedding day went by in an absolute blur. However, I am so thankful for the memories and moments I shared that day with some of my closest friends and family, and of course, my now husband!
Leading up to the big day can be very stressful with all of the last minute details and plans to ensure everything is coming together. If you have decided to do your own makeup, you might not even have thought about exactly what you want it all to look like.
Never fear! Let me ease your wedding day stress by giving you my top eight tips for your wedding day makeup! These tips will keep your makeup lasting all day and will have you beautifully glowing like the "blushing bride" you are.
I have done countless amounts of wedding day makeup for brides and bridesmaids, as well as my own for my wedding day!
Of course, I would love to have the honor of simply doing your makeup for your special day as well! If you live in the Fort Wayne area, click here to learn more about how we can work together for your wedding day! Woo hoo!
Meanwhile, let me share some of the things I've learned.
1. Prep the skin
The hard truth is, your makeup is only going to look as good as your skin underneath. Taking good care of your skin is always essential, but even more important the day before and day of your wedding.
Here's what I would recommend: lightly exfoliate the night before. One of my favorite exfoliators is Dr. Brandt Pores No More exfoliator because it does a great job of removing dead skin while being gentle at the same time. Moisturize with a high-quality oil (like one of my favorites I talk about in this post) to give your skin a good dose of hydration.
When you wake up, make sure you follow your already-established bangin' skincare routine. This should include basic cleansing and toning (read more about my favorite toner at the moment in this post), as well as a hydrating moisturizer that's not too thick. Stay away from the heavy oil you used last night.
Finally, don't forget to hydrate the simple way: WATER! You can seriously never drink enough (especially before you get into your dress and will be whisked away into the business of the day.) Your skin will thank you!
Now your skin should be glowing and ready for your beautiful makeup!
2. Prime to last all day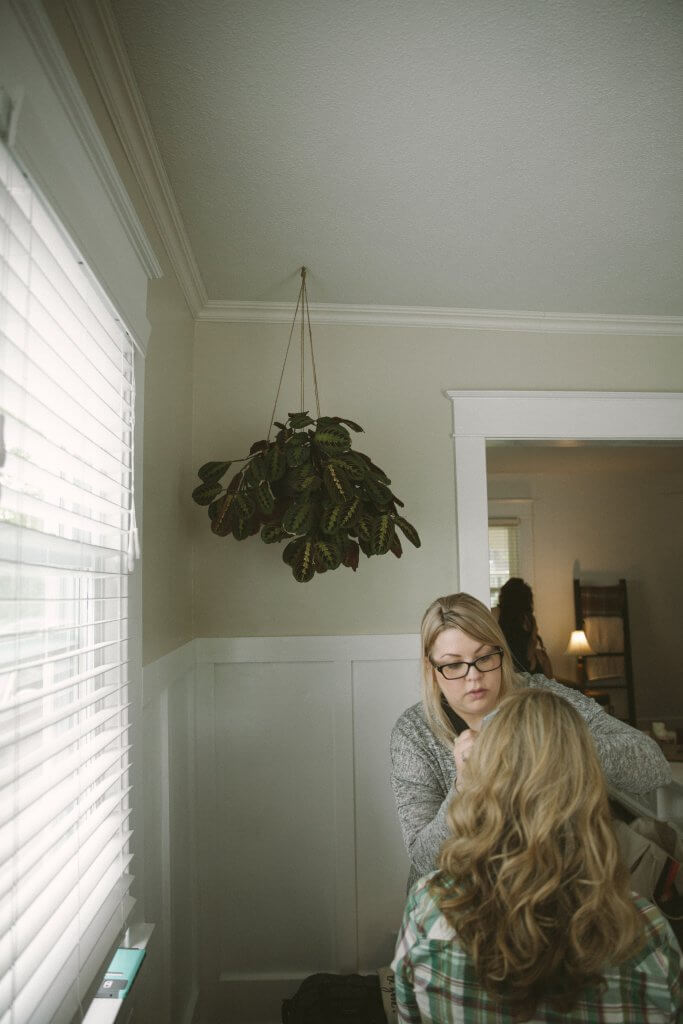 A good primer is vital to help your face makeup stay on all day. You also need to be sure to know your skin type and pick a primer that is right for you! Let me introduce you to some of my favorites. Pick your skin type and get goin'!
Dry Skin: Dr. Brandt Pores No More Luminizing Primer
Oily Skin: Makeup Forever Mattifying Primer
Normal Skin: Cover FX Blurring Primer
All skin types could also benefit from a generous spritz of Smashbox Photo Finish Primer Water, as well! Now your skin is ready to soak up and keep on whatever you apply to the top.
3. Make it heavier than you think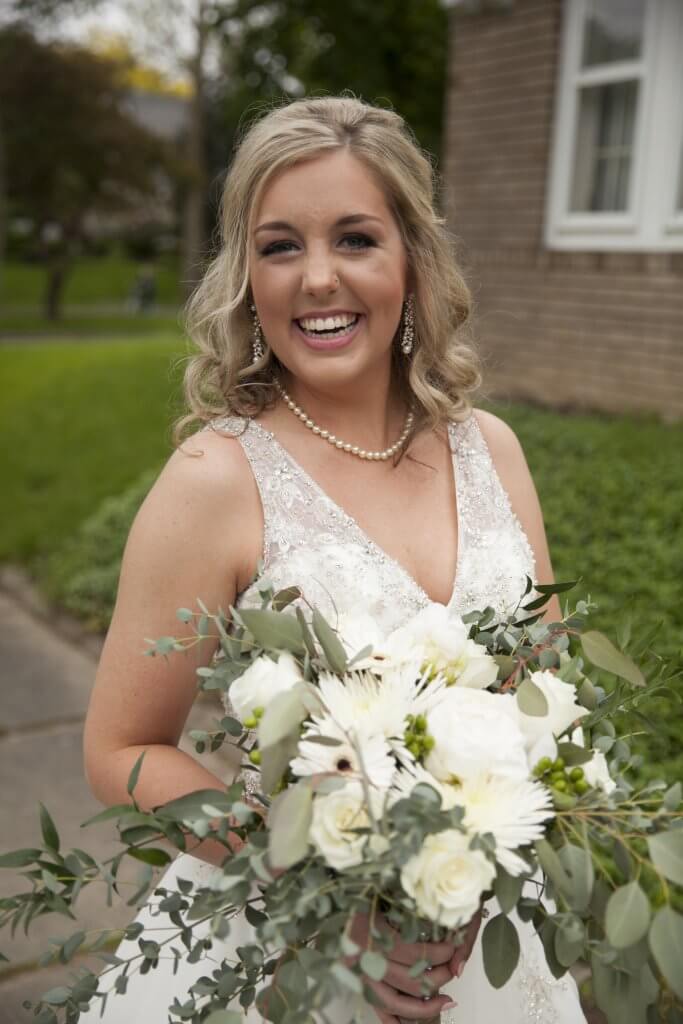 I know most brides want a natural and simple makeup look that will keep them looking flawless and classy. I totally agree this is what I wanted as well! However, it's so important to remember that you need to apply your makeup heavier than you may think on your wedding day.
It's is still very possible to have a simple and natural makeup look, while applying the necessary amount to show up on stage and in photos.
When you are on stage or standing by the altar, harsh lighting will more than likely wash out your face to those watching you in the audience. Just like any type of stage makeup, it's important to put on enough to show up even under harsh lighting conditions.
The same goes for your photography! If you really want any type of makeup showing up in your photos, you're going to need to make sure you apply enough. What I mean by this, is to apply your blush, eyeshadow, liner, and highlight maybe one or two steps heavier than you may normally.
Trust me, you won't look overdone, but will still look flawless (and not washed out) in photos!
4. Keep it classy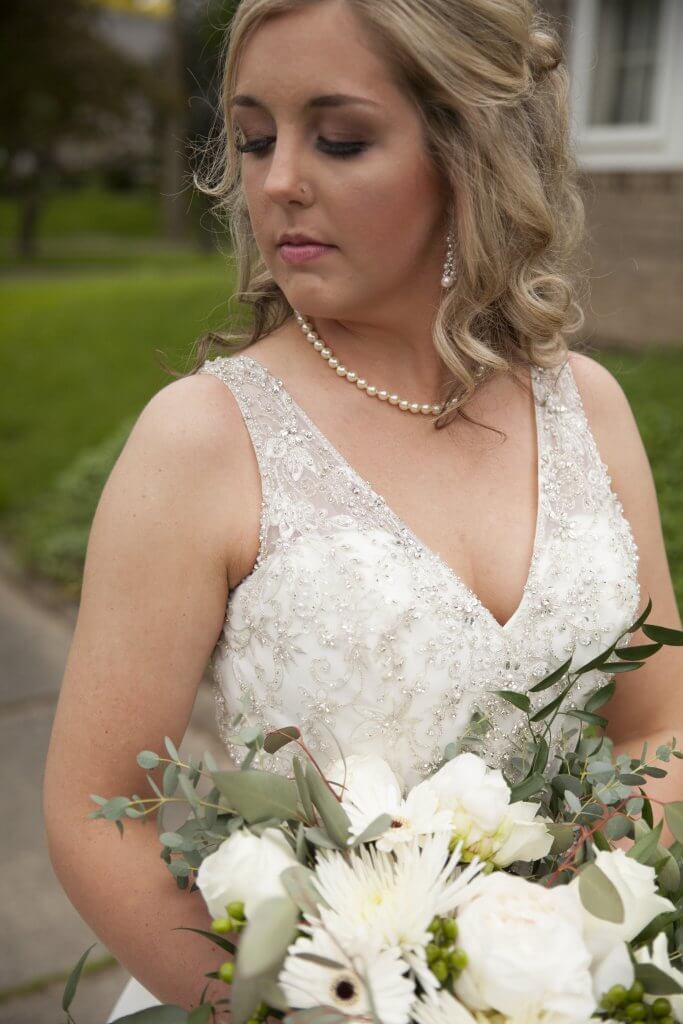 Makeup trends are always shifting and changing, but it's so important to stay classy on your wedding day! In my opinion, a simple, neutral eye look that is going to emphasize your natural beauty is going to be the best option.
Your wedding day may not be the best time to try out a dramatic cut-crease for the first time or use hot pink eyeshadow because you're really into it at the moment. With that being said, obviously do what you are most comfortable with and what makes you feel beautiful! That's what's most important!
Just remember, looking back on your wedding day, you want to still be in love with your whole look. You are less likely to cringe at your wedding photos in thirty years if you are rocking a classy look that is still beautiful (unlike the bright blue shadow that many of our moms might have rocked.)
5. Smoke out your liner
This is a technique I use on almost all of my brides. Like I have been saying, most brides want a simple makeup look that still makes them stand out and look gorgeous. One of my favorite ways to do this is by creating a smokey eye look through blended-out liner. Check out this post for some more details on everything you need to know about liner!
Of course, if my bride wants a dramatic, sharp wing, I will be happy to oblige to that as well! However, here's how I normally do eyeliner on my brides:
Stamp dark brown or black shadow as close to the lash line as possible with a small, angled brush

Smoke out that line with a shadow that is one step lighter than the shade I used for the liner. Do this by using a small pencil brush and blending in light, circular motions, focusing on the outer half of the lid.

Continue smoking out, possibly with another lighter shadow color, until the liner is blended into the eyeshadow above it.
Boom! Now you have the most beautiful eyeliner effect that gives a ton of dimension to the eyes without being too dramatic or "trendy".
6. Choose a light pink or mauve lip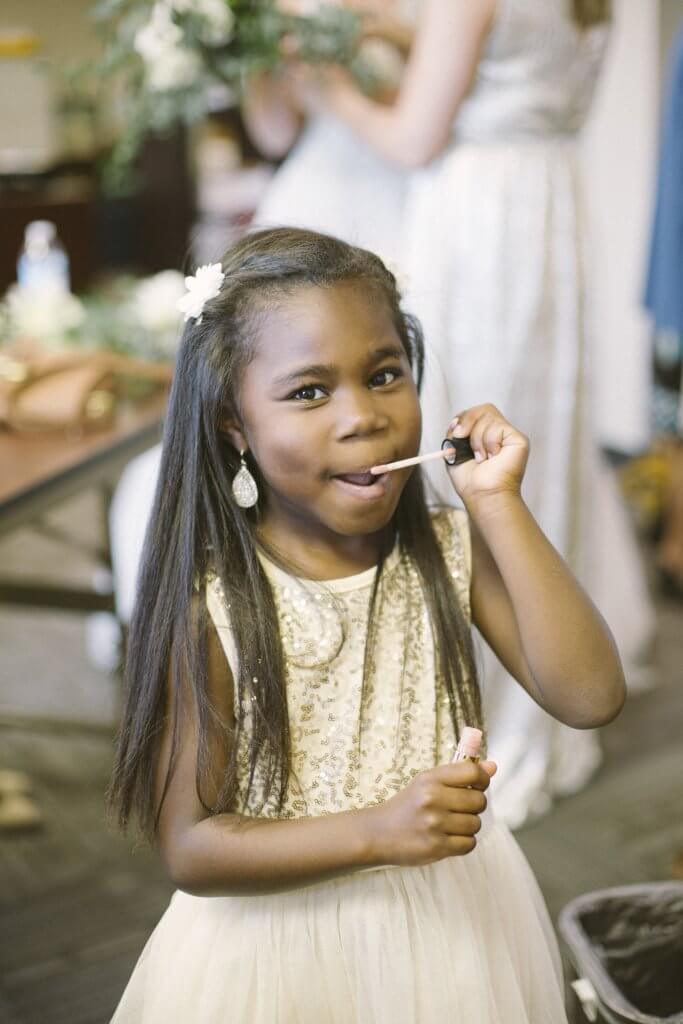 This is another tip that I feel the need to preface with a disclaimer: the most important part of your wedding day makeup is that you feel confident and happy! If that goes against one of my tips here, then do it! I'm just here to offer my opinions and what I typically see from the brides I interact with.
My opinion is to always pick a light pink or mauve lip, which goes along with my reasoning in tip #4. These colors are extremely classy and not trendy, meaning you're more likely to still love them in 10-20 years. These colors also look good on almost every skin tone and will help you with the "simple but beautiful" look you're probably going for!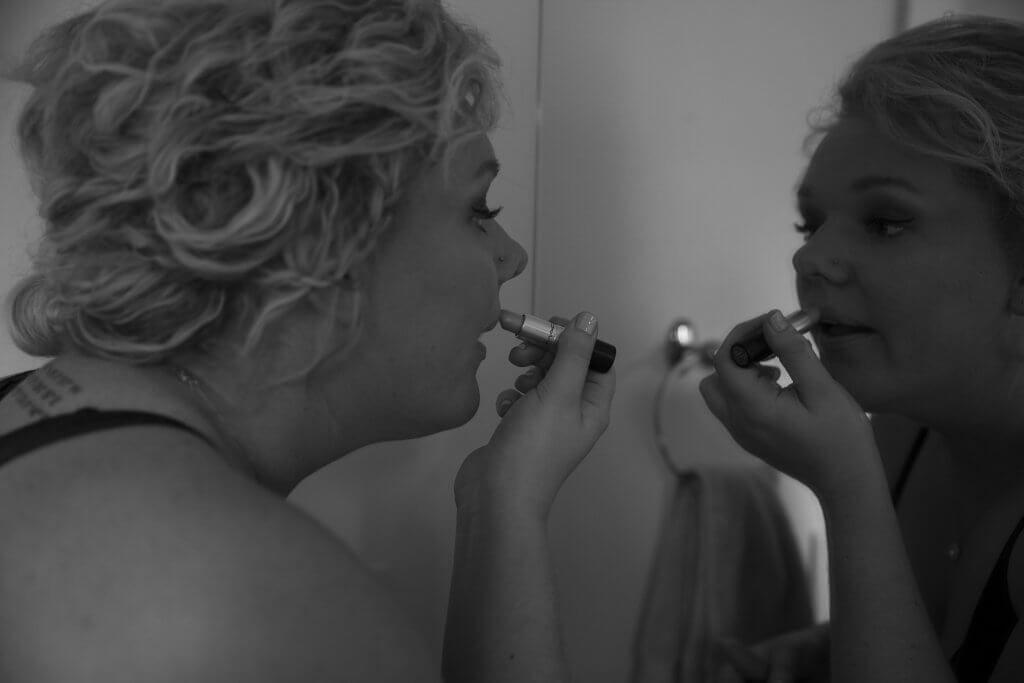 A perfect wedding day shade will be a great "your lips but better" color. Meaning, pick a shade one-two shades "darker" or "pinker" than your own lips. This will give you a natural look that still appears put-together and classy!
7. Waterproof…everything!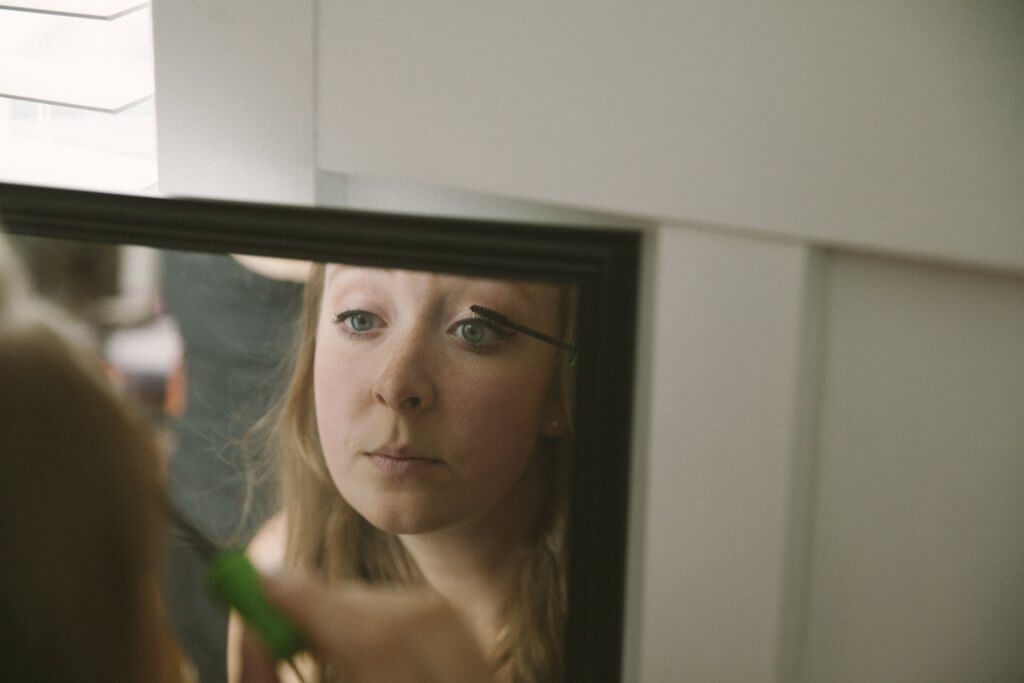 Whether you are an emotional person or not, I can guarantee you will be shedding a tear or two throughout the day! That might be when your dad comes and sees you in your dress for the first time, or when your reciting your vows next to your love on stage…always expect the waterworks.
I am already an emotional person, so I knew this was super important for me! Definitely choose a waterproof mascara, as that will be the first thing to run down your face. Read all about my current favorite waterproof mascara here!
Next, be sure to set your under-eye area generously with powder, so your concealer won't crease and your under-eye shadow or liner will be less likely to run down yo face.
Finally, be sure to have products to touch-up with on hand (this is a great maid-of-honor job) to help out as needed!
Oh, and continue to tip #8, because that's super important to keep things from slippin' and slidin' around your face as well.
8. Lock it all in place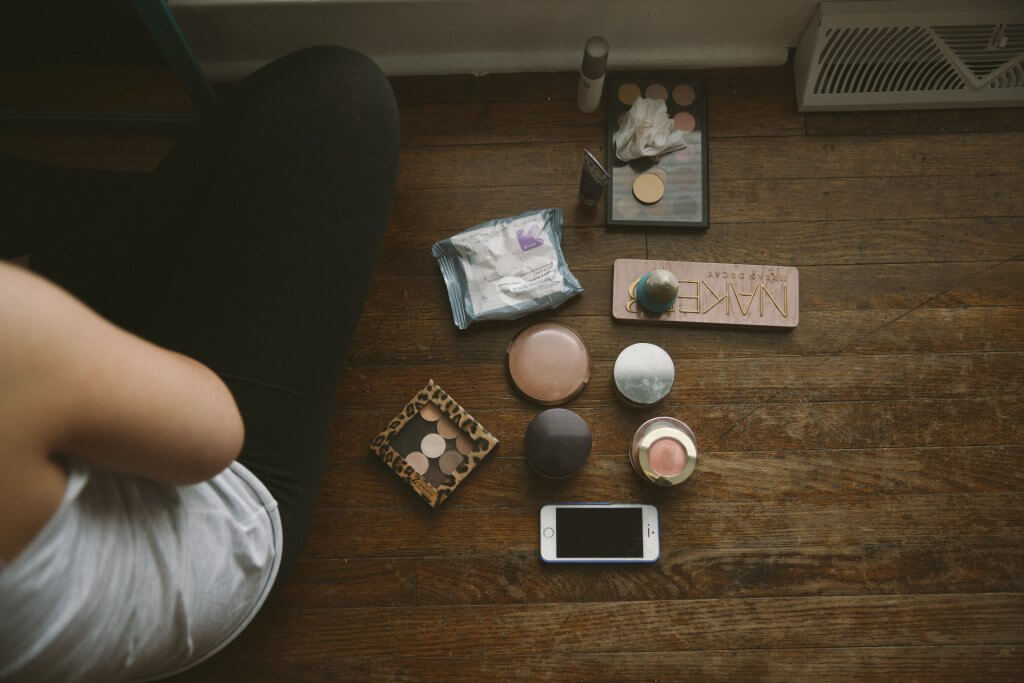 Now that you finally have all your face, eyes and cheeks beautifully done to perfection, let's make sure it stays there! Lock everything in place with a high-quality setting spray. This will ensure your makeup stays all day long – through sweat, tears, sun, photos, kisses…everything.
Here are some of my favorites that I would recommend (and do use) for all my brides!
Okay, I gave you my best tips, but does the thought of doing your entire face on your own the morning of your wedding still you with unease?
Let me help you chill out and just do it for you!
I would love to help you feel beautiful and confident on your wedding day (or any other special day) by being the lucky one to do your makeup that morning.
Click here to see more about what I've done, read testimonials, view bridal portraits, and message me about working with you on your special day!
P.S. All of the photos in this blog post were taken by my amazing wedding photographer, Morgan Judge. Check her out, please!
Like this post? Pin it for later!